Not your regular pre-concert lecture – these are more like wine tasting with the actual vintner
NZ's leading tertiary violin lecturers lead these sessions (free to ticket-holders and available for viewing though our broadcasts), candidly revealing what the competitors will be experiencing – including their many challenges – and what the judges are really listening for.
An integral part of the programme, Insider's Guide sessions are held at the start of each day in order to give audiences a greater understanding and appreciation of the gauntlet the violinists are about to run.
Friday 31 May 2:30 – 3:00pm
Martin Riseley
Fiendish Fugues – J.S. Bach's solo works for violins including the fugues are explored with Martin – four parts for four fingers, four strings and a bow. You do the math.
Saturday 1 June 9:30 – 10:00am
Martin Riseley
Paganini: What was he thinking! – Martin uncovers the organised mayhem of the Caprices with a sampling of some of the devilish difficulties
Sunday 2 June 9:30 – 10:00am
Lyell Cresswell
Commissioning Chatoyance – Our 2019 commissioned composer talks about his compositional process with our Artistic Adviser, Dene Olding, who has been an integral part of the Competitions' new works throughout the years.
Monday 3 June 9:30 – 10:00am
Andrew Beer
Two is Better than One – Andrew delves into the rich sonata repertoire for violin and piano. What makes a good pairing and how will you know?
Wednesday 5 June 6:30 – 7:00pm
David Samuel
The Viola, No Joke – One of the greatest minds and artistic spirits to ever walk this planet was Wolfgang Amadeus Mozart. His genius was remarkable and, in addition to his many gifts, he was a violist and he wrote six glorious String Quintets giving the central role to the viola – the part that he himself would play. David Samuel talks about the quintets from a violist's perspective – see what makes them some of the greatest music ever written!
Thursday 6 June 6:30 – 7:00pm
Are Older Violins Better? Rare Violins of New York is an internationally respected firm in the world of fine instruments. Co-founders Bruno Price and Ziv Arazi are experienced dealers and former professional musicians, and discuss the hot topic about old versus new violins with our own luthier and violin maker, Dick Panting.
Saturday 8 June 6:30 – 7:00pm
In Front yet Within. Concertmaster of the APO talks about the skills, artistry and sheer power violinists need to display when performing concertos on a stage with 80 other musicians. There are times when the soloist needs to command and times when they need to play within the huge soundscape of a symphony orchestra full of other soloists.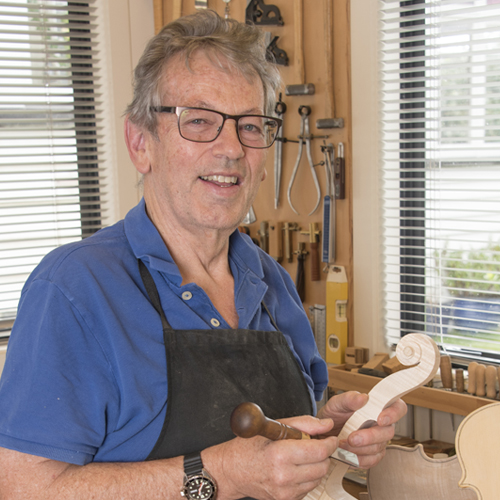 Dick Panting
Official Luthier
Read More

Back to page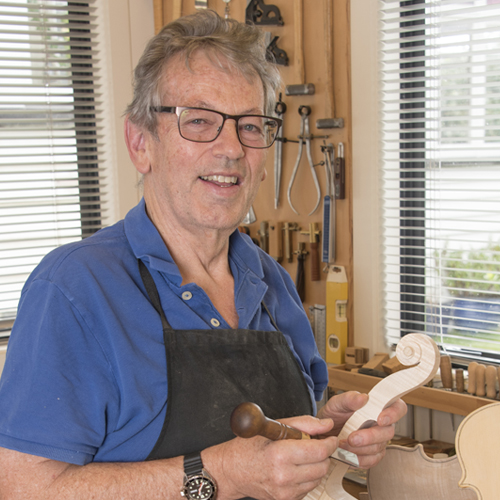 Dick Panting
Official Luthier
Auckland based luthier Richard Panting began his career as a professional violinist in the NZSO before moving to London and taking up appointments in major orchestras in the UK and Scandinavia. After a further period playing in the Australian Symphony Orchestras he decided to follow his passionate interest in violin making and has been making instruments for the last 20 years, mostly to commission. He loves the opportunity that the MHIVC provides, to support terrific young players and their instruments.

Back to page Ziv Arazi and Bruno Price
Rare Violins of New York