Of course, walking away with NZ$40,000 is an incentive, but the First Prize of the Michael Hill is so much more than a cash award.
Fulfilling our promise of lifting your musicianship and helping to launch your career; if you win, we provide you with a suite of tools to help you achieve this including a recording on the Atoll Label, a personally-crafted suit or gown from a New Zealand designer, a New Zealand-inspired pendant from Christine Hill's Spirit Bay Collection and the incomparable Winner's Tour.
Every Michael Hill winner has said that their Winner's Tour was the most significant part of their prize package because it provided an opportunity unlike any other to develop and test their artistry in a thrilling pressure-cooker experience – a five week performance tour of New Zealand and Australia with recitals, a concerto and a recording.
With bespoke professional development proffered and opportunities to test your emergent skills in safe settings, you will leave Aotearoa New Zealand a stronger, more insightful, and road-tested artist.
Past winners have developed skills and confidence in public speaking, branding, stage presence, media training, maintaining and managing influential stakeholders, stress management, etc.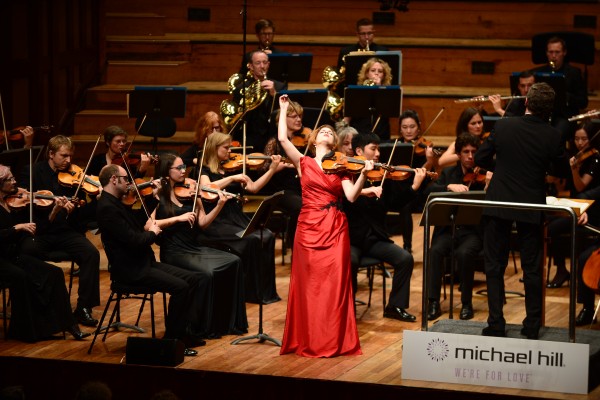 1st Prize:
NZ $40,000 cash
+ Recording on the Atoll Label
+ Winner's Tour in 2020
presented in partnership with Chamber Music New Zealand, Musica Viva Australia and the Auckland Philharmonia Orchestra.
+ Personalised Professional Development Programme
+ Custom-designed suit or gown to wear on his or her 2020 New Zealand Winner's Tour and the opportunity to perform on Sir Michael's personal Giovanni Battista Guadagnini, 1755, named "The Southern Star"
+ Michael Hill gold and diamond pendant from Christine Hill's Spirit Bay Collection, based on iconic New Zealand shell the Totorere.
2nd Prize

3rd Prize
NZ $5,000 cash
Donated by Bill & Frances Bell
4th Place
NZ $3,000 cash
Donated by Peter & Carolyn Diessl
5th Place
NZ $2,000 cash
Donated by Janet and Russell Jones
6th Place
NZ $1,000 cash
Donated by Eric Johnston & Alison Buchanan
Best Performance of NZ Commissioned Work
NZ $2,000 cash
Donated by Dame Jenny Gibbs
Chamber Music Prize
NZ $2,000 cash
Donated by Jenny and Chas Roberts
Michael Hill Audience Prize
NZ $500 cash
Donated by Lynnette Jones
Arancio Prize
Two year loan of Ex-Christian Ferras Nicolo Amati violin, Cremona 1645 Facilitated through Rare Violins in Consortium.
Travel
All qualifying quarter-finalists receive travel to Queenstown and Auckland New Zealand.
NZ Emerging Artist Prize
Awarded to a local violinist
The Michael Hill recognises the breadth of talent that exists in our young musicians here in New Zealand and wishes to honour and support the aspirations through the provision of the New Zealand Emerging Artist Prize.
Violinists, age 18-25, (by 31 May 2019) who are New Zealand citizens or residents and will be based in New Zealand between May 2019 -2021 are eligible to apply.
NZ Emerging Artist Prize Winner – Diane Huh
Diane Huh  2019 NZ Emerging Artist Prize Winner South Korea/New Zealand, Born 1996 Student of Stephen Larsen, University of Auckland
Diane Huh received many prizes as a soloist, starting with the most promising award in New Zealand National concerto competition at the age of 16.  The following year she was selected as a semi-finalist in Gisborne International Competition the following year and in 2019 she won first prize in both the Christchurch National Concerto Competition and Gala Soloist Competition at the University of Auckland.
Diane has been a Fellowship Programme member of New Zealand Symphony Orchestra.  As a concertmaster, she has led her high school orchestra (Christchurch Girls' High) and the University of Auckland Symphony Orchestra. Her chamber group, the Korimako trio, recently won the Royal Overseas League Chamber Competition and received a scholarship grant, worth $50,000.
Proudly supported by;
Supported by Dr Bill & Rosie Sanderson
The prize includes:
Attendance at the 2019 Michael Hill International Violin Competition event; domestic airfares to Queenstown and Auckland and local accommodation with host families provided
Two-year loan of Riccardo Bergonzi violin
Customised professional development
Performance opportunities
Invitation and return airfare to attend the 2020 Rome Chamber Music Festival
Proudly supported by;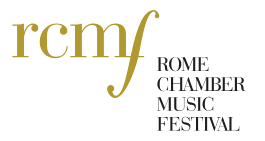 Application requirements:
1 letter of recommendation from a teacher
Professional-quality high resolution photograph
Biography
Video recording of one Paganini Caprice and one piece of your choice (without accompaniment), both recorded in the last 6 months.
Application fee US$40
Prizewinner announced 1 May 2019.