15-18 APRIL 2022 (EASTER WEEKEND)
PRESENTED BY THE HILL FAMILY FOUNDATION FOR ART AND MUSIC
Queenstown
Whakatipu Music Festival showcases extraordinary music from Aotearoa's leading musicians, emerging artists, and local talent. Four days of outstanding classical, jazz, singer-songwriting, Broadway hits and taonga pūoro performances in Queenstown this Easter. 
World-class New Zealand musicians, Madeleine Pierard (Soprano), Robin Wilson (Violin), Bridget Douglas (Flute), Stephen de Pledge (Piano) and Lucy Mulgan (Composer) will take the stage. Joining them is contemporary quartet Tararua showcasing taonga pūoro and a dozen incredibly talented emerging artists, putting on an exceptional show. Local musicians and ensembles will share the Queenstown Memorial Centre stage in an exceptional event that is an absolute treasure for the community and the whole of Aotearoa. 
Brought to life by a local workforce, it supports and stimulates the arts, cultural and events scene in the Queenstown region. Immerse yourself in bespoke and intimate recitals and be captivated by some of the country's most talented performers. 
Missed the live performances? Watch them all here.
Keep up with the day to day of the Whakatipu Music Festival over on our festival blog, Keep Up with the Play.
The Festival is unlike any other and comprises three interconnecting components:
High-Performance Artists Performances and teaching from world-class New Zealand musicians and a week-long Showcase and Career Development Young Artist Programme for 12 exceptional NZ musicians (age 16-26, selected through national audition)
Community Engagement Workshops, professional development and performance showcase for Central Otago-based professionals, music teachers, students, and ensembles
Local Workforce Capability Building Paid roles in Festival production for Central Otago-based early career practitioners

Accommodation Partners
The Rees Hotel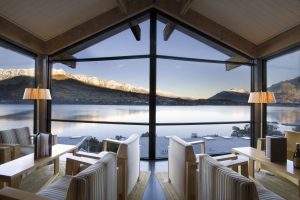 The Rees Hotel offers 5-star accommodation with stunning views overlooking the Remarkables and Lake Whakatipu. Take advantage of their special festival rate, offering 10% off all room types from April 10 – 21.
Use promo code VIOLIN22 to receive a 10% discount when booking.
Hotel St Moritz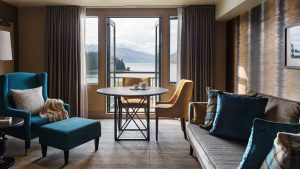 Idyllically located in the heart of picturesque Queenstown, and with breath-taking views overlooking Lake Wakatipu to the iconic Remarkables mountain range, Hotel St Moritz embodies the spirit of its location. A founding member of Sofitel's charming MGallery collection; Hotel St Moritz captures the spirit of the landscape, offering an original five-star hotel experience loaded with character and singularity.
Queenstown Park Boutique Hotel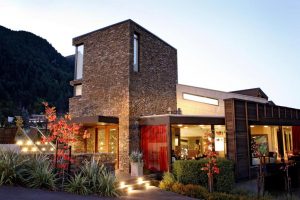 Stay in the heart of Queenstown, with Kiwi owned and operated, Queenstown Park Boutique Hotel. Located just five minutes from the town centre and right across from the Queenstown Memorial Centre. Being a small and intimate hotel, Queenstown Park Boutique Hotel has the freedom to fully service each and every guest's needs. Enjoy complimentary canapés and breakfast daily and let them arrange the best Queenstown has to offer.