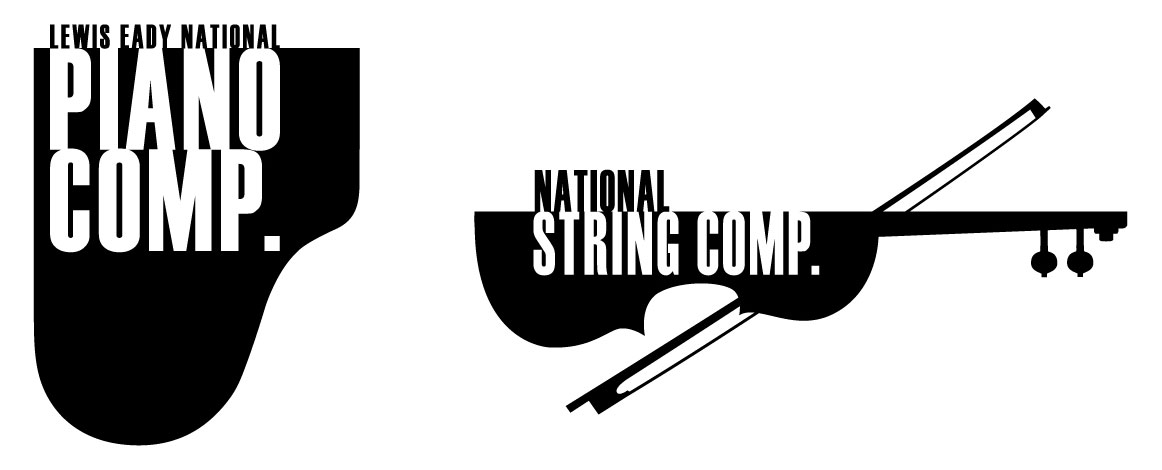 2021 sees the partnering of two New Zealand icons to deliver national competitions:  The Lewis Eady National Piano Competition and the National String Competition presented by the Hill Family Foundation for Art and Music.
Held in Auckland from 2-5 September, this event will bring together New Zealand's best pianists and string players for an intensive and inspiring week of music-making.
String instrumental semi-finalists will be selected to compete in the live competitions, 4 and 5 September at the University of Auckland School of Music, where they will each perform two 20-minute recital programmes comprising contrasting styles and including a work by a New Zealand composer.  Collaborating pianists provided to semi-finalists at no cost are the exceptional Sarah Watkins and Somi Kim.
The strings adjudicator will select three finalists to compete in the Final Rounds on Sunday 5 September presented at the Diocesan School for Girls' Performing Arts Centre in conjunction with the Lewis Eady National Piano Competition.  The Final Round will be recorded for broadcast by Radio NZ Concert and the livestream distributed globally by The Violin Channel.
First Prize NZ$5000 and includes a performance with the Auckland Philharmonia Orchestra, Second Prize NZ$3000, Third Prize NZ$1000 plus others
Be part of the journey – join us and watch the bright future of New Zealand's classical music unfold.
To submit Application
General criteria:
Age up to 26 from 3 September 2021
NZ citizen, resident, or minimum living in NZ for two years
Important Dates
| | |
| --- | --- |
| 1-June | Deadline for application |
| 1-July | Semi-finalists announced |
| 15-July | Final deadline to submit programme |
| 2-September | Order of Performance Draw |
| 3-4 September | Semi-final Rounds I and II |
| 5-Sep | Final Round |
Event Format
3 September 2021
9:30 – 6:30
Semi-final Round I  University of Auckland School of Music
15 Semi-finalists each perform a 20-minute programme
4 September 2021
9:30 – 6:30
Semi-final Round II University of Auckland School of Music
15 Semi-finalists each perform a 20-minute programme
Finalists Announced
5 September 2021
10:00 – 12:00
2:00
Final Round  Diocesan School for Girls, Epsom
Masterclass for semi-finalists
Final Round
Prizegiving
Application Materials
Video recording of a selection of contrasting works that represent different genres and musical styles (20- 30 min total duration). Must include 1 unaccompanied work and 1 movement of a classical sonata with piano.  Previous videos will be accepted from 1 January 2021 or later only.
Proof of NZ citizenship or residency (scan of passport, residency documents, or a letter from the applicant's school verifying they have been enrolled continually for a minimum of 2 years.
150-word biography.
High Resolution photograph suitable for publication.
Letter of reference from a current or recent teacher.
Application fee of NZ$100 (US$75 payable on the audition platform)