The Selection Panel, comprised of leading violinists from New Zealand and Australia, will convene in early December to meticulously assess the 2019 Competition applications and select the 16 quarter-finalists that will be invited to compete, live, in New Zealand.
The selection process is held in three rounds, with the identities of the applicants not revealed to the panel until the final round.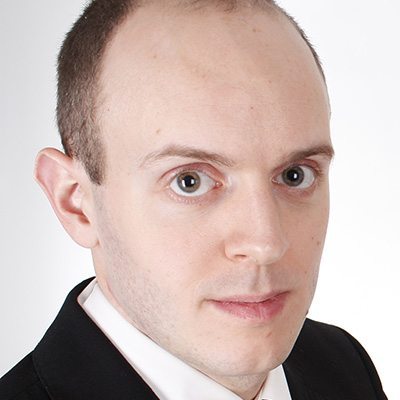 Andrew Beer Canada/New Zealand
Read More

Back to page
Violinist Andrew Beer has been described as a "virtuoso soloist" by the San Francisco Classical Voice, as possessing a "glorious string tone" by Strad Magazine, as a performer displaying "accuracy and subtle charisma" by the Boston Globe, and as a "musical gift" by the New York Times. He has performed extensively throughout North America, Europe, Asia and Australasia, and his performances have been broadcast on NHK Japan, Vietnamese television, CBC Radio-Canada, Minnesota Public Radio, Vermont Public Radio, WQXR New York, Radio NZ Concert FM and ABC Classic FM.
As a soloist, he has performed with leading orchestras in Vancouver, Montreal, New York, Boston, Catania, Auckland and Hamilton with conductors including Gil Rose, Joseph Silverstein, Victor Feldbrill, Eckehard Stier and Giordano Bellincampi. As a chamber musician, he has performed at the Banff, Orford, Domaine Forget, Tanglewood, Aspen, Music@Menlo, Prussia Cove and Akaroa festivals, and has appeared in concert with Grammy-winners Midori, Emerson and Parker String Quartets, and Tui-winners NZ Trio. Contemporary music has played a large role in Andrew's musical life, and he has worked closely with some of the leading composers of our time on their solo and chamber works, including Pierre Boulez, Mario Davidovsky, György Kurtág and Steve Reich.
Outside his busy performing schedule, Andrew teaches both privately and at the University of Auckland, and has been a guest teacher at Harvard and McGill Universities. He frequently serves as a judge for competitions and scholarship funds throughout New Zealand. Humanitarian and outreach concerts have also played an important role in his musical output, and through such endeavours he was awarded a U.S. Congressional Commendation in 2006.
Born in Vancouver in 1982, Andrew's principal teachers were Lawrie Hill, Gwen Thompson, Gerald Stanick, Ani Kavafian and Donald Weilerstein. He holds a BA magna cum laude from Stony Brook University and an MM and GD from the New England Conservatory of Music. He served as a performing and teaching fellow at Carnegie Hall and the Juilliard School from 2007-2008, and from 2008-2013 held the position of assistant principal 2nd violin with the Montreal Symphony Orchestra. Andrew has proudly been concertmaster of the Auckland Philharmonia Orchestra since 2014, and has performed as guest concertmaster with the Melbourne Symphony Orchestra, Vancouver Symphony Orchestra and City of Birmingham Symphony Orchestra.
Andrew performs on a J.B. Vuillaume violin from 1845, and a J.J. Martin bow from 1880.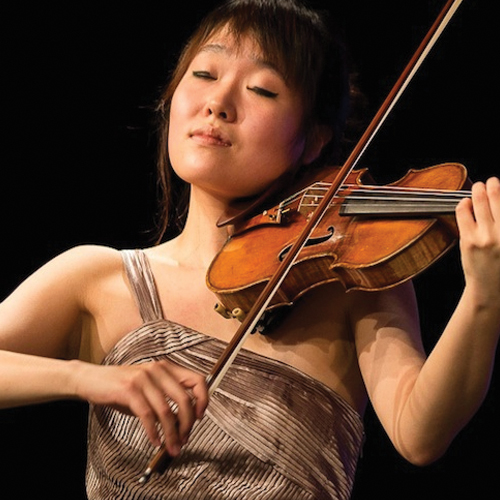 Suyeon Kang (Korea/Australia)
Read More

Back to page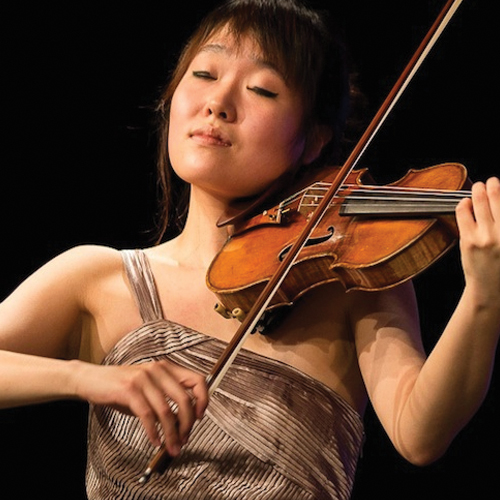 Suyeon Kang (Korea/Australia)
Korean-Australian violinist Suyeon Kang, praised for her innate sensitivity and compelling performances, is active in the many avenues of classical music.
In 2015 she was awarded 1st prize at the Michael Hill International Violin Competition as well as securing the audience prize. Other international competition successes include major and/or special prizes at the Princess Astrid, Indianapolis, Bayreuth, Buenos Aires; Yehudi Menuhin; and the Leopold Mozart international violin competitions. At the age of 16, shortly before relocating to Germany, she was named the Grand Prize winner of the Symphony Australia Young Performer's Awards. She has performed as soloist with numerous European and Australian orchestras.
Alongside her solistic endeavours she is a passionate chamber musician, being the co-founder and violinist of the Boccherini String Trio. In 2014 she was selected to participate in the prestigious 'Chamber Music Connects the World' in Kronberg, Germany, and has collaborated with a range of prominent artists in festivals and concerts throughout Europe. In 2017 she joined the Kallaci String Quartet (South Korea) as their newest member.
She has appeared as guest concertmistress/leading orchestral positions with the Munich Chamber Orchestra, Kammerakademie Potsdam, Ensemble Resonanz Hamburg, amongst others. Since 2017 she is a member of Camerata Bern (Switzerland) and since 2016 is teaching assistant to Prof. Antje Weithaas at the Hochschule für Musik Hanns Eisler in Berlin.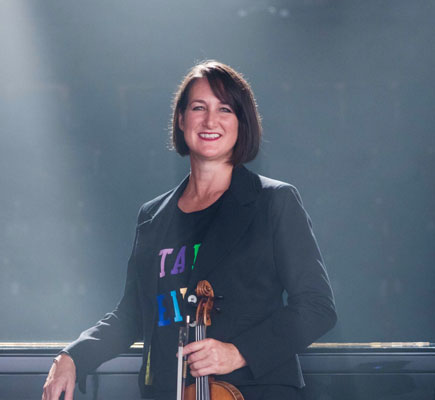 Justine Cormack (New Zealand)
Read More

Back to page
A staunch advocate for the enormous creativity that exists within the arts community of New Zealand, Justine actively supports and promotes this creative wealth both here in NZ and internationally.
From 2002 to mid-2017, as a founding member and violinist of NZTrio, Justine was instrumental in the commissioning and performing of close to 40 works from NZ composers, proudly showcasing these compositions within the trio's diverse programmes on the world stage. This commitment and passion for promoting New Zealand music saw the trio honoured with a KBB Music/CANZ citation in 2012 and the Lilburn Trust Citation in 2017 for outstanding services to New Zealand Music.
Justine is currently enjoying the freedom to collaborate broadly as a freelance violinist. Drawing on the diversity of her musical career to date, Justine now regularly travels to perform as soloist, chamber musician, orchestral violinist and guest concertmaster throughout the country.
With a strong desire to share her knowledge and philosophies around successful and rewarding performance, at the beginning of 2018 Justine set up a new performance coaching business – ListenFeelPlay. Through the www.listenfeelplay.nz website and with the use of online conferencing technology, Justine will work alongside musicians worldwide to support them towards healthier and happier performance. Her primary goal is to assist her clients, through insightful mind+body awareness, to maximise the enjoyment they derive throughout their entire creative process.
An active recording artist, Justine recently released a recording of Douglas Lilburn's Piano and Violin Duos with New Zealand's beloved pianist Michael Houstoun. During her time with NZTrio, the group built up a varied catalogue of recordings resulting in many nominations for awards over the years. Their collaborative 'classical-meets-jazz' album, Vicissitudes with the Mike Nock Trio, was nominated as a finalist for Best Jazz Album in the 2017 Jazz Awards and their CD Sway won the 'Classical Artist of the Year' award in the 2017 Vodafone Music Awards.
Justine's notable orchestral career saw her appointed to NZSO Sub-Principal 1st-Violin in the 1990's, followed by Concertmaster of the Auckland Philharmonia from 2000-2004, where she was regularly featured as soloist. During that time, she was also involved within the first four international judging panels of the Michael Hill International Violin Competition.
A graduate of the University of Canterbury, Justine has a Masters degree from San Francisco Conservatory and a Doctoral degree from Stony Brook in New York. She has taught violin at Wellington's Victoria University and held a position as Violin Lecturer at The University of Auckland.
Justine plays an 1868 J.B.Vuillaume violin.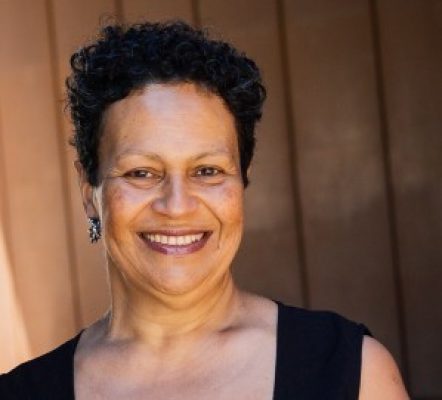 Wilma Smith
Read More

Back to page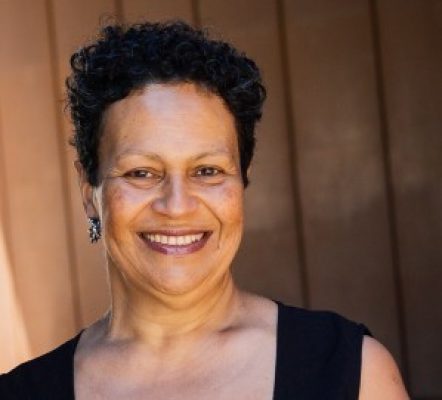 Former Concertmaster of the Melbourne Symphony Orchestra and the New Zealand Symphony Orchestra, Wilma was born in Fiji and raised in New Zealand.
She studied at Auckland University then in Boston at the New England Conservatory with the legendary Dorothy DeLay and Louis Krasner before becoming first violinist of the Lydian String Quartet, winners of the Naumburg Award for Chamber Music and multiple prizes at the Evian, Banff and Portsmouth International String Quartet Competitions. The quartet was her professional focus in Boston but she also worked regularly with the Boston Symphony Orchestra and was Concertmaster of the Harvard Chamber Orchestra and Handel and Haydn Society.
Invited to return home to form the New Zealand String Quartet, Wilma was first violinist for five years until the NZSO appointed her Concertmaster in 1993, a position she held for nine years until taking up the same position with the MSO from 2003 to 2014. In addition to her chamber music series, Wilma & Friends, now in its seventh season, Wilma has appeared as Guest Concertmaster with SSO, WASO, TSO, ASO, OV and APO, and teaches at Melbourne and Monash Universities, Scotch College and Korowa Anglican Girls School. In 2016, she was appointed Artistic Director of the Melbourne Chamber Music Competitions by Musica Viva.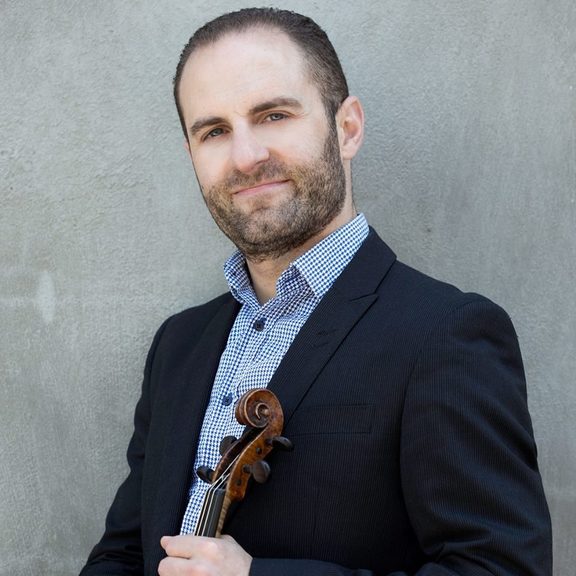 Dr Robin Wilson
Read More

Back to page
Internationally respected pedagogue, Dr Robin Wilson is Head of Violin at the Australian National Academy of Music in Melbourne, and also teaches in the Open Academy at the Sydney Conservatorium of Music. Previously, he held appointments at the University of Sydney, the Australian Institute of Music and the University of Queensland. His students have won all of the major Australian national competitions, many numerous times, and are prizewinners of several international competitions, including first prize in the junior division of the 2018 Yehudi Menuhin International Violin Competition. They regularly appear as soloists with the major Australian orchestras and hold positions and perform with leading orchestras in Australia and overseas.
Robin's solo discography includes releases on Decca and Ode Records. As a member of the acclaimed historical performance ensemble, Ironwood, he tours nationally and internationally, performing at major venues and festivals throughout Australia, USA and the UK and has recorded for ABC Classics, Vexations840 and VDE-Gallo. He tours nationally as a member of the Australian Octet, is former leader of the ARCO Chamber Orchestra and has appeared as guest violinist with many leading Australian ensembles, as well as performing with the Sydney Symphony Orchestra, Australian Opera and Ballet Orchestra, Australian Classical and Romantic Orchestra and Orchestra of the Antipodes.
Robin has presented lectures and recitals at international conferences and major institutions around the world and his research was awarded the prestigious 2014 Geiringer Prize from the American Brahms Society. He has given masterclasses throughout Australasia, Singapore, the UK and the USA.
Studying with Alice Waten in Sydney, other teachers include Janet Davies and Beryl Kimber in Australia, James Buswell at The New England Conservatory of Music in the USA, and Pamela Dowsett and Jan Tawroszewicz in New Zealand. He plays a Gagliano violin, made in Naples in 1784.