The Selection Panel, comprised of leading violinists from New Zealand and Australia, will convene in early December to meticulously assess the 2023 Competition applications and select the 16 quarter-finalists that will be invited to compete, live, in New Zealand.
The selection process is held in three rounds, with the identities of the applicants not revealed to the panel until the final round.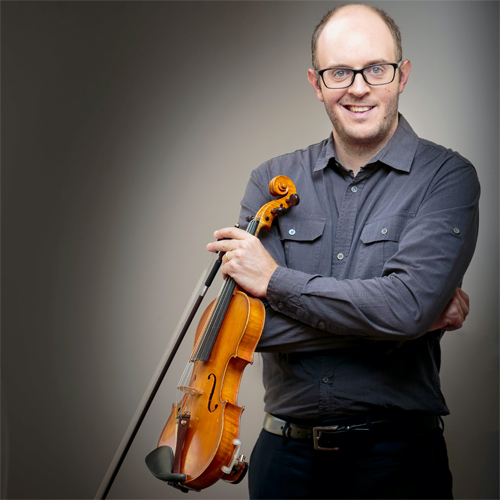 Photo Credit: Adrian Malloch
Andrew Beer, Canada/NZ
Read More

Back to page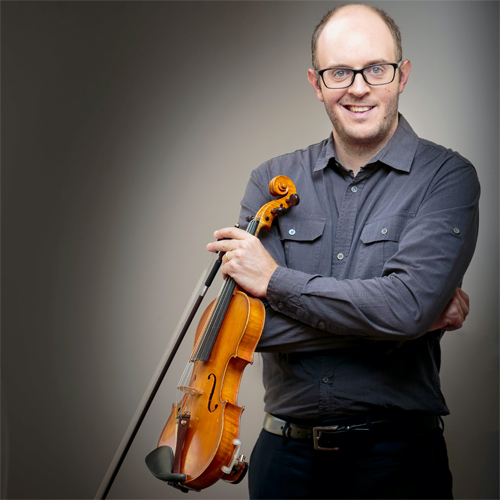 Photo Credit: Adrian Malloch
Andrew Beer, Canada/NZ
Violinist Andrew Beer has been described as a "musical gift" (NY Times) with a "glorious string tone" (Strad magazine). He has performed as a soloist throughout North America, Europe, Asia and Australasia, and as a chamber musician at the Music@Menlo, IMS Prussia Cove, Aspen, Tanglewood, Banff and Orford Festivals, with leading artists including Midori, the Parker String Quartet and Emerson String Quartet. Andrew has served as Concertmaster of the Auckland Philharmonia Orchestra since 2014, and has performed as guest Concertmaster with the CBSO (Birmingham), Hallé (Manchester), MSO (Melbourne), ASO (Adelaide), VSO (Vancouver) and NZSO (Wellington).
His NZ-premiere performance of the Ligeti Concerto was described as a "consummate performance" and "one of the most exciting things I've heard for a while" (RNZ). William Dart (NZ Herald) described him as "a fully validated virtuoso" in his world premiere performance of Gillian Whitehead's Concerto. Having worked with leading composers including Kurtag, Davidovsky, Reich and Boulez, Andrew has enjoyed exploring the music of NZ's many gifted composers, and his debut CD with pianist Sarah Watkins, 11 Frames, won them the prize for Best Classical Artists at the 2020 New Zealand Music Awards.
Andrew performs on an 1845 Vuillaume violin, and an 1880 J.J. Maire bow.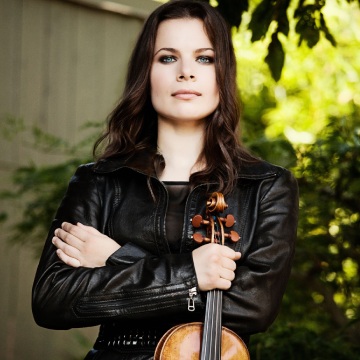 Photo Credit: Lisa-Marie Mazzucco
Bella Hristova, Bulgaria/USA
Read More

Back to page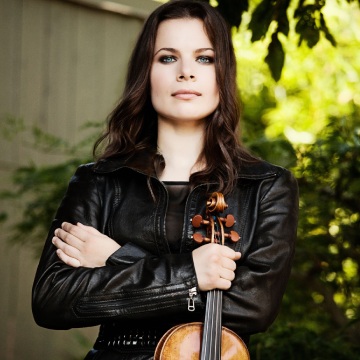 Photo Credit: Lisa-Marie Mazzucco
Bella Hristova, Bulgaria/USA
Acclaimed for her passionate, powerful performances, beautiful sound, and compelling command of her instrument, violinist Bella Hristova is a young musician with a growing international career. The Strad has praised, "Every sound she draws is superb" and The Washington Post wrote she is "a player of impressive power and control".
Her appearances with orchestras in recent seasons include the New York String Orchestra at Carnegie Hall, the Orchestra of St. Luke's with Pinchas Zukerman at Lincoln Center, the Buffalo Philharmonic Orchestra, Chautauqua, Columbus, Hawaii, Kansas City, Milwaukee and Winnipeg symphonies as well as orchestras in Asia, Europe, Latin America and New Zealand. In recital, Ms. Hristova has performed at some of the premier venues in the world, including Carnegie Hall, Merkin Concert Hall, the Isabella Gardner Museum in Boston, and Kennedy Center. In 2017 she toured New Zealand, performing and recording Beethoven's 10 Sonatas with renowned pianist Michael Houstoun. A sought-after chamber musician, Ms. Hristova performs frequently with The Chamber Music Society of Lincoln Center and is an alum of The Bowers Program.
Ms. Hristova's recording Bella Unaccompanied (A.W. Tonegold Records) features works for solo violin by John Corigliano, Kevin Puts, Piazzolla, Milstein, and J. S. Bach, and her Naxos release of de Bériot solo works received impressive critical recognition. A passionate proponent of new music and composers, Ms. Hristova commissioned iconic American composer Joan Tower, to write "Second String Force" for Unaccompanied Violin, which she premiered and performed throughout the US. Her husband, acclaimed composer David Serkin Ludwig was commissioned by a consortium of eight major orchestras across the United States to write a violin concerto for her, which she continues to actively perform.
She is the recipient of numerous prizes and awards, including a 2013 Avery Fisher Career Grant, First Prize in the 2009 Young Concert Artists International Auditions, First Prize in the 2007 Michael Hill International Violin Competition in New Zealand, and was a Laureate of the 2006 International Violin Competition of Indianapolis.
Born in Pleven, Bulgaria to Russian and Bulgarian parents, Ms. Hristova began violin studies at the age of six. At twelve, she participated in master classes with Ruggiero Ricci at the Mozarteum in Salzburg. In 2003, she entered the famed Curtis Institute of Music in Philadelphia, where she studied with Ida Kavafian. She received her Artist Diploma with Jaime Laredo at Indiana University in 2010.
Ms. Hristova lives in Philadelphia with her husband and their beloved cats. She performs on a 1655 Nicolò Amati violin.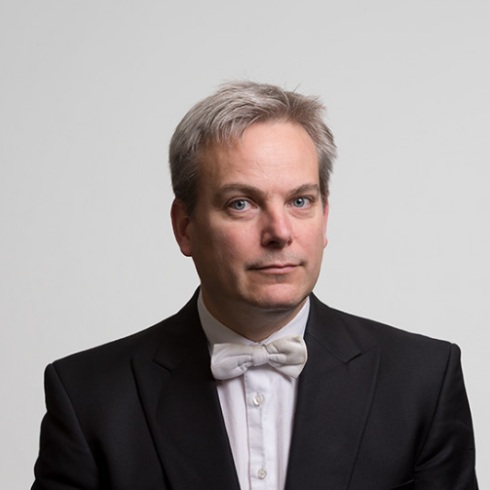 Vesa-Matti Leppänen, Finland/NZ
Read More

Back to page
Born and raised in Turku, Finland, Vesa-Matti Leppänen moved to New Zealand in 2000. He was appointed NZSO Concertmaster in 2003 and has earned international recognition for his musicianship as a chamber musician, teacher, jurist, and soloist. He has performed as soloist with all the major orchestras in New Zealand. With the NZSO he has performed Sibelius, Lalo, Mozart and Bach concertos as well as works by leading New Zealand composers. As a soloist with the NZSO he has also recorded works by Lyell Cresswell and Ken Young.
Internationally, Leppänen has performed as a soloist and chamber musician in Australia, China, Japan, Philippines and Scandinavia. In 2005 he led the NZSO on its European/Japanese Tour and again in 2010 including unforgettable performances in the Musikverein in Vienna and Lucerne Festival Hall. On both of those tours he was also featured as a soloist. He has worked alongside internationally renowned soloists Hilary Hahn, Lang Lang, Pinchas Zukerman and Janine Jansen, to name a few. He has also appeared as guest concertmaster with the Melbourne Symphony Orchestra, Sydney Symphony, Japan Philharmonic, Tasmanian Symphony and Avanti! Chamber Orchestra. He's also a member of Irons/Leppanen/Joyce piano trio, which performs regularly Leppänen teaches at the New Zealand School of Music and has given masterclasses and coached the NZSO National Youth Orchestra and the Asian Youth Orchestra. He is also a Jury member in the Michael Hill International Violin Competition.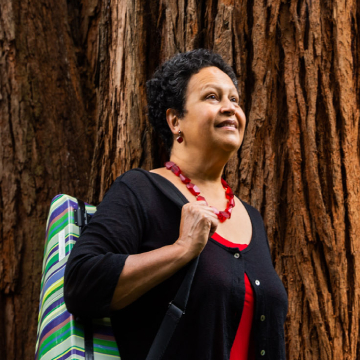 Photo Credit: Agatha Yim
Wilma Smith, NZ/Australia
Read More

Back to page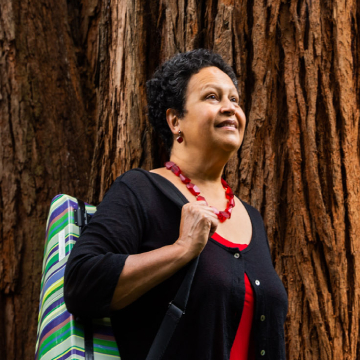 Photo Credit: Agatha Yim
Wilma Smith, NZ/Australia
Wilma Smith is Musica Viva's Artistic Director of Competitions, Second Violinist of the Flinders Quartet, curator/violinist/violist of Wilma & Friends, Guest Concertmaster of orchestras throughout Australia and New Zealand, a regular player with the Australian World Orchestra and a committed teacher.
Born in Fiji and raised in New Zealand, Wilma studied in the US with the legendary Dorothy DeLay. She was founding first violinist of the Lydian Quartet, winners of the Naumburg Award and prizes at Evian, Banff and Portsmouth International String Quartet Competitions. She worked regularly with the Boston Symphony Orchestra.
Invited by Chamber Music New Zealand to return home to establish the New Zealand String Quartet, Wilma was first violinist until her appointment as concertmaster of the NZSO and then the Melbourne Symphony Orchestra. Since retiring from the MSO, Wilma has prioritised her chamber music roots, enjoying old and new collaborations in the US and New Zealand as well as Australia. With her old friend, Victoria Jones, she is Co-Artistic Director of the annual Martinborough Music Festival.
Wilma plays a 1761 Guadagnini violin and occasionally a fine Chinese viola.
Listen to Wilma Smith talk about MICMC below.
https://vimeo.com/571954512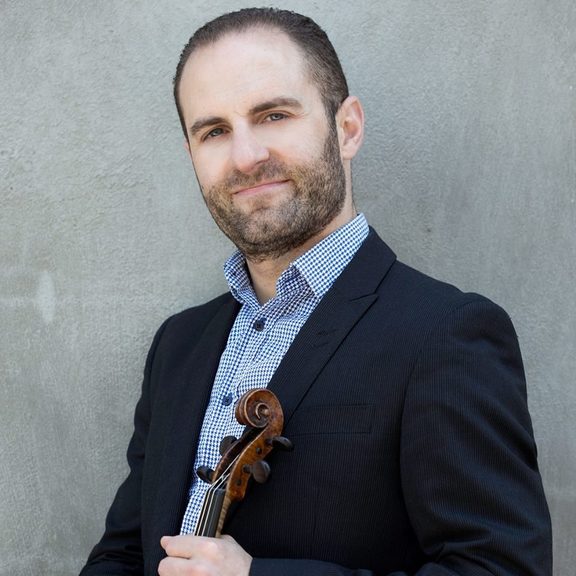 Robin Wilson, Australia
Read More

Back to page
Internationally regarded pedagogue, Dr Robin Wilson is Resident Faculty of Violin at the Australian National Academy of Music in Melbourne. Previously, he held appointments as Lecturer in Violin and Pedagogy at the University of Sydney and the Australian Institute of Music, and String Pedagogy Fellow at the University of Queensland. He serves on the faculty of the Keshet Eilon International String Mastercourse in Israel, Valdres Festival in Norway and Morningside Music Bridge at The New England Conservatory in Boston. His students are regular prize-winners of all of the major national Australian competitions and many international competitions, including first prize (2018) and second prize (2021) in the Yehudi Menuhin International Violin Competition. They hold professional positions and regularly perform as soloists with the major Australian Orchestras and play in orchestras around the world such as the Berlin Philharmonic, Bavarian Opera, Leipzig Gewandhaus, Nationaltheater Orchestra Mannheim and London Philharmonic.
Robin has given solo recitals and been broadcast on ABC Classic FM, and the entire MBS FM network throughout Australia and Classic FM in NZ. His solo discography includes two discs of violin encores released by Universal Music on Decca and the complete Schubert Sonatas for violin and piano with pianist Kemp English on Ode Records. His recordings have featured in the top 10 of the NZ Classical Music Charts and been nominated for Classical Recording of the Year at the NZ Music Awards. As a member of the acclaimed historical performance ensemble Ironwood, he regularly tours nationally and internationally, performing at major venues and festivals throughout Australia, USA and the UK and has recorded for ABC Classics, Vexations840 and VDE-Gallo. Ironwood's recording Ironwood: Tones of Romantic Extravagance (ABC Classic 2016) received The Strad Recommends award. Robin is the former Leader of the ARCO Chamber Orchestra, member of the Australian Octet and has appeared as guest violinist with leading Australian ensembles such as the Sydney Omega Ensemble, Ensemble Liaison, Australia Quartet and Nexus 2MBSFM Virtuosi, and played for several years with the Sydney Symphony Orchestra, Australian Opera and Ballet Orchestra, Orchestra of the Antipodes and Pinchgut Opera.
Holding a PhD from the University of Sydney on the historically informed performance of Brahms's music, Robin's research was awarded the prestigious international 2014 Karl Geiringer Prize from the American Brahms Society. He has lectured and performed at numerous major international conferences and universities such as Yale University, Stanford University, City University of New York, Eastman School of Music, Leeds University, Royal College of Music London, and the Royal Northern College of Music Manchester, as well as being selected to represent the Sydney Conservatorium of Music at the DDCA Australasian Symposium 'The Outstanding Field'. As a pedagogue, he is regularly invited to give masterclasses throughout Australasia, USA, UK and Singapore. A regular tutor for AYO chamber players, he has presented at national pedagogy conferences, AUSTA conferences and for several years designed and taught undergraduate and postgraduate pedagogy curriculum at several universities and delivered professional pedagogy courses in Sydney. He has participated twice in the Delay Starling Symposium at the Julliard School in New York and spent considerable time at the Yehudi Menuhin School in England observing renowned teacher Natasha Boyarsky.
Robin holds Bachelor and Masters Degrees in Performance and Pedagogy studying with Alice Waten, and worked with Janet Davies in Sydney. Robin also studied with James Buswell at The New England Conservatory of Music in Boston, Beryl Kimber at the Elder Conservatorium in Adelaide, Pamela Dowsett and Jan Tawroszewicz in New Zealand and Felix Andrievsky and David Takeno in London.
Robin plays a Gagliano workshop violin, Naples, 1784.