One of the Competition's core objectives is to showcase the breadth and depth of talent here in New Zealand. We proudly place our Competitors alongside New Zealand's wonderful artists.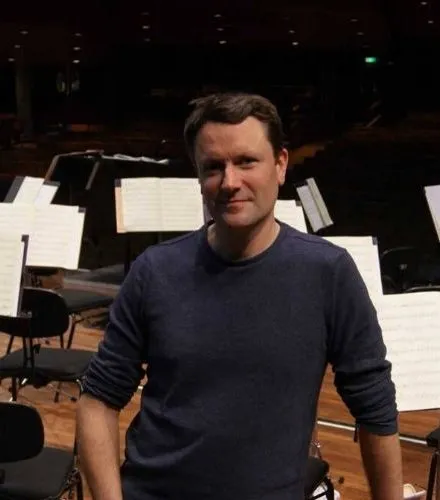 Michael Norris, Composer
Read More

Back to page
Michael Norris is a composer, software developer and music theorist. He teaches composition at Te Herenga Waka—Victoria University of Wellington, is editor of Wai-te-ata Music Press, and directs Stroma New Music Ensemble.
He is the recipient of the Mozart Fellowship in 2001, the Douglas Lilburn Prize in 2003, the CANZ Trust Fund Award in 2012, and has won the SOUNZ Contemporary Award four times, in 2014, 2018, 2019 and 2020. He has had works performed at festivals such as Donaueschingen, with performers such as the Hilversum Radio Chamber Orchestra, Soundinitiative, Ensemble Nikel, the NZSO, Roberto Fabbriciani, the NZSQ, NZTrio, the Viennese Saxophonic Orchestra, Ensemble Offspring, Ensemble Reconsil, and the Ensemble Pierrot Lunaire Wien.
Michael's suite of real-time audio effects, 'SoundMagic Spectral', is widely used in both industry and academia worldwide, by artists such as Aphex Twin and Brian Eno. Michael's other research interests include post-tonal theory, New Zealand music and the intersection between maths and music.