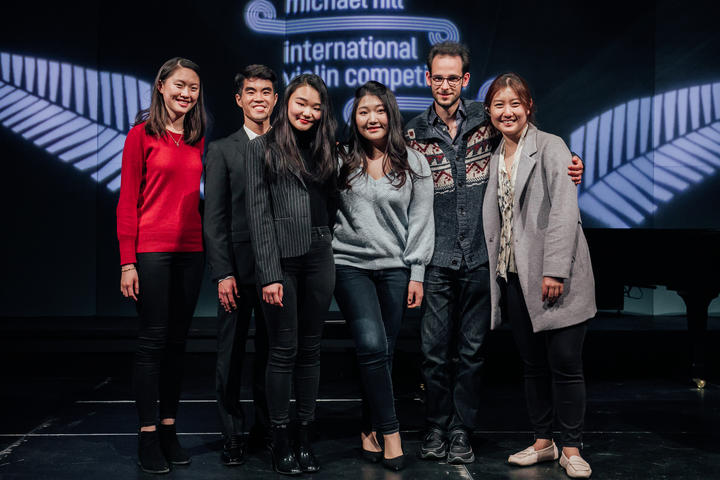 After four intense days competing in the quarter-final rounds six semi-finalists have been selected from sixteen international contestants. They are: Jevgēnijs Čepoveckis(Latvia), Hannah Cho (USA), Do Gyung (Anna) Im (South Korea), Eric Tsai (USA), Victoria Wong (Australia), Angela Sin Ying Chan (Hong Kong). Congratulations and see you all in Auckland for the semi-final rounds!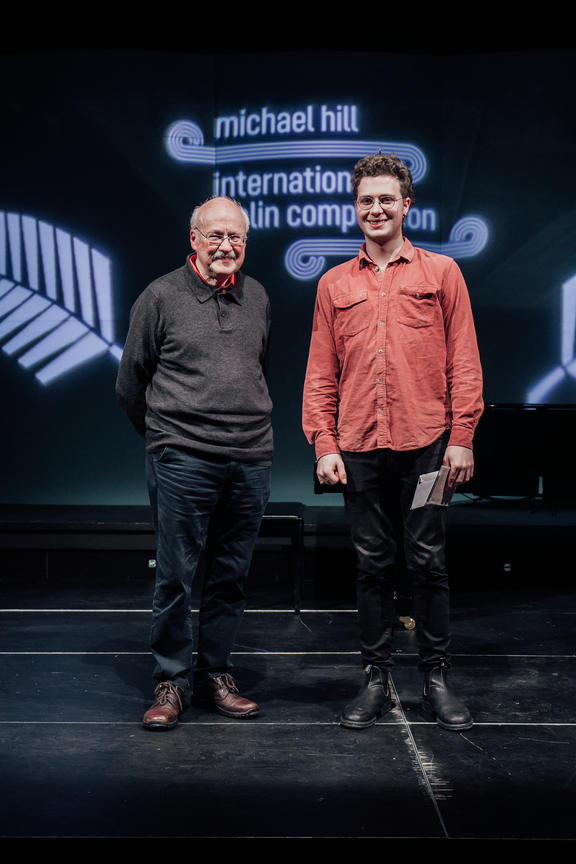 The award for best performance of the commissioned piece ('Chatoyance' by Lyell Cresswell) went to Harry Ward (Australia). Lyell thanked the Michael Hill competition on behalf of all New Zealand composers for making a New Zealand work an essential part of the competition, saying "It's an unique opportunity for us, and for the nurturing and creation of New Zealand music – we appreciate this deeply".
He also thanked all the performers for putting so much work into learning his piece. He knew it was a difficult piece but remarked that the contestants now know the piece better than he does. Despite such precise and difficult notation Lyell was amazed by the 16 very different interpretations and admitted being "very moved" by hearing them.
Listen to 'Chatoyance' by Lyell Cresswell here.
Sunday 2nd June: Quarter-final Round I (sessions 5 and 6) – Chatoyance or 'Cat's Eye'
Today we heard the first group of quarter-finalists perform a stunning selection of sonatas, a brand-new commission by New Zealand composer Lyell Cresswell and virtuosic showpieces.
Lyell Cresswell is one of New Zealand's distinguished composers. He grew up in a musical family with a strong connection to Salvation Army brass bands. While he's never played a string instrument that's not stopped him from composing for them.
"A novelist has to put himself in the position of all kinds of people who have nothing to do with his or her own background. It's the same for composers. I put myself in the position of all the instruments of the orchestra. I listen, I talk to players. I think I know quite well the capabilities of all the instruments."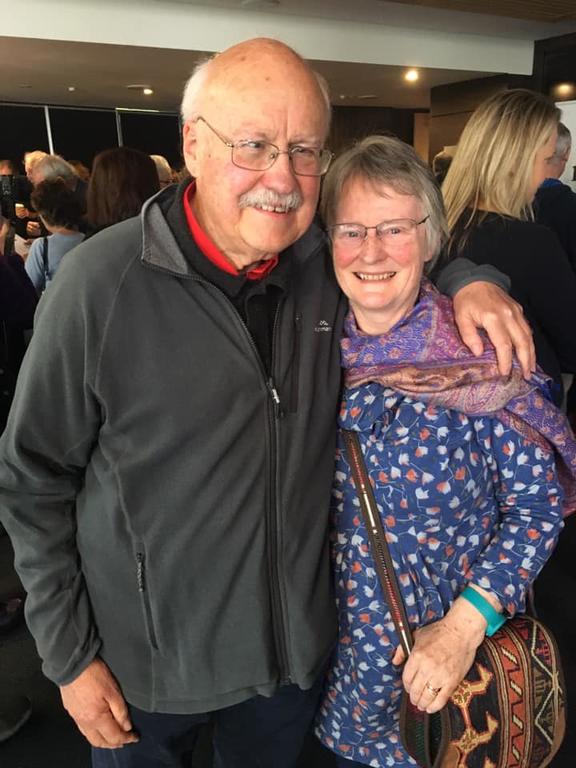 Lyell's starting point for this solo violin piece is a jewellery term: Chatoyance. It indicates an optical phenomenon in which a band of reflected light, known as a "cat's-eye" moves just beneath the surface of certain gemstones.
Lyell gave the audience a tip during his Insider's Guide talk.
"The trick when listening to this piece is to imagine you are in a room with a piece of jewellery (Michael Hill jewellery that is). Perhaps hanging from the ceiling or on the table, nothing else in the room and light coming in through the window, shifting light coming in. And you spend just five minutes walking round admiring the light – the different reflections. Sometimes it will be scintillating, sometimes it will be calm, sometimes it will be dramatic – sometimes nothing much will happen and just imagine walking round and taking in all these different aspects of the light as you hear the piece."
'Chatoyance' tests the performer's ability to play pizzicato or with plucked strings. The music begins with three As, a slight pause and a B. These four notes are crucial and are like the jewel itself. The pizzicato grows, it becomes embellished. For a while, when the player uses the bow, it becomes very calm before it returns to more embellished and dramatic music.
Dene Olding, who is a violinist and the Artistic Advisor of the competition vetted the piece. He collaborated with Lyell, just as a performer might. At first the extensive use of pizzicato alarmed him. It's one of those techniques that violinists often neglect, and fast pizzicato is very difficult. He encouraged Lyell to make it more virtuosic. Lyell relished the chance to do so because normally he is asked to make pieces simpler.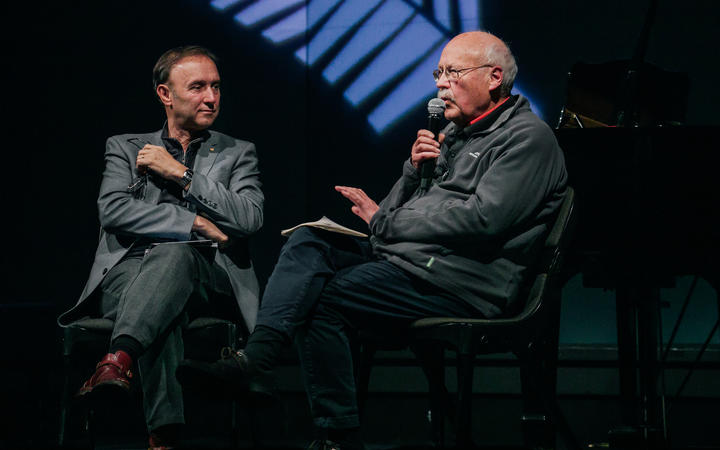 Lyell will hear his piece performed 16 times – it's a set piece for the quarter-final contestants. Today he heard 8 contestants and tomorrow he'll listen to the rest.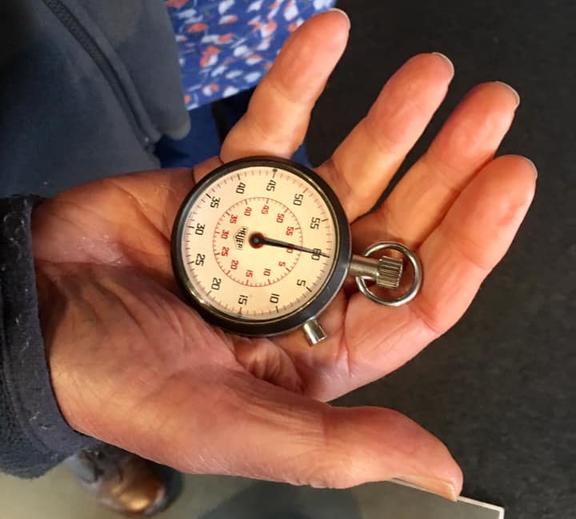 He finds the experience intriguing and has even brought along his vintage stopwatch to time the performances. The piece is supposed to be 5 minutes long, but the longest so far has stretched to over 6 minutes.
Tomorrow the remaining quarter-finalists will perform and that evening the judges will announce the New Zealand Commissioned Work Prize and the 6 semi-finalists. I wonder if Lyell's preferred performance will match the judge's?