Keep Up With The Play
Part 4. When the tour approaches its end, another opportunity comes along…
Photography by Andrey Gugnin  and Anne Rodda
Last time you checked what our duo was up to, Ioana and Andrey were enjoying themselves on both sides of the Tasman –  Sydney, Melbourne, and Whangarei. Feel free to scroll through their memories from that touring moment by clicking here.
Since then our musicians moved to the lower part of the North Island to enjoy the magnificent beauty of New Zealand capital and generous hospitality of Wellingtonians. They also performed in Upper Hutt, Palmerston North, and Hamilton where, apart from the performing at the concert,  another exciting part of the tour programme and prize package took place. Can you guess what was it?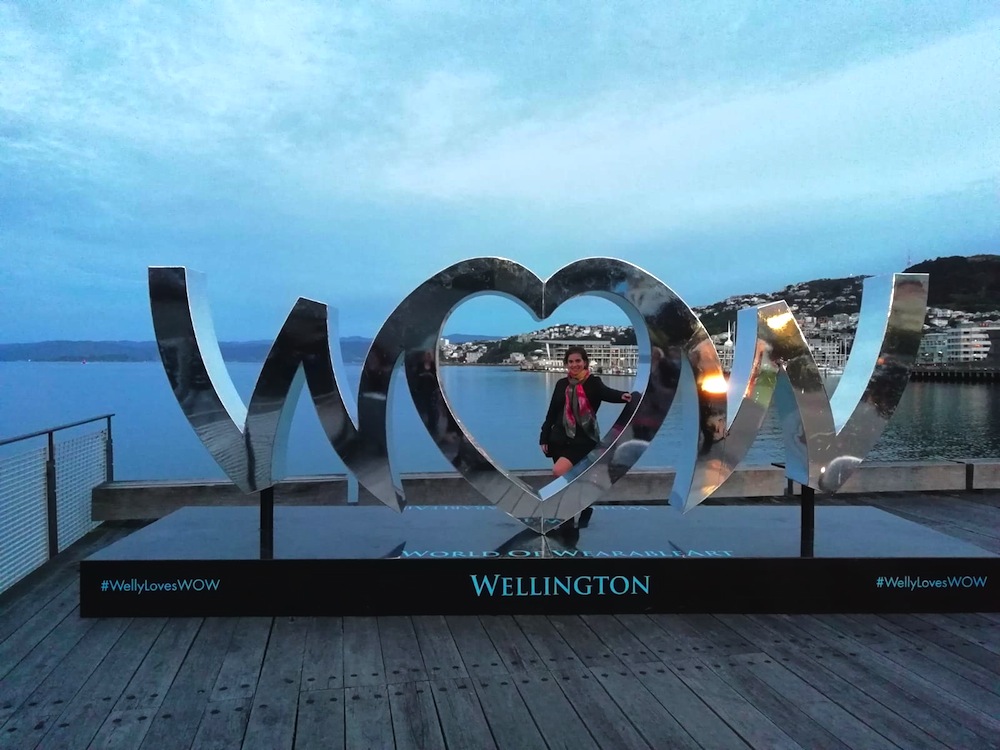 Okay, we will tell you if you can keep the secret. If you can't keep it to yourself, make sure you will spread a word. Because every potential applicant of The Michael Hill International Violin Competition MUST know about the exciting part of the winner's package which is an exclusive opportunity to make a recording for international release.  Wayne Laird of Atoll Records Ltd recorded their final concert in Hamilton to turn into a live CD with the digital release. So, while all good things must come to an end, recording your tour programme at the end of the tour is logical and also bittersweet for Andrey and Ioana Cristina.
On another sweet note,  the drive up the North Island made for an overall pleasant and thrilling experience. Enroute our musicians enjoyed the mighty Huka Falls, the eerie landscape of Craters of the Moon, and even popped into Hobbiton along the way. They made a sweet stop along the way checking out the goodness of the local market. That's how Andrey picked up a year's supply of NZ finest Manuka honey, so he could go home back to Russia with peace of mind and the future stomach full of honey.
Andrey has just flown back to Russia, so Ioana has all of New Zealand to herself. She is back in Auckland to work with our local student violinists, sitting on the jury for the Auckland Chamber Music Society Chamber Music Competition and giving masterclasses at a couple of our wonderful school. 
This is the photo from the farewell lunch all together for the last time in Auckland.
Follow @violincompetition IG account for more inspiration. Feel free to share your appreciation and admiration with the performers and Michael Hill International Violin Competition by sharing your photos on the social and tagging @violincompetition and putting a hashtag #violincompetition_nz