Keep Up With The Play
Part 2. The magic of South Island
Photography Ioana Cristina Goicea.
Aren't we are lucky that we can share some of the Winners' tour stories with you that happened last week?
A much as Ioana and Andrey are having fun seeing the scenery of the South Island, our Romanian-Russian duo is passionately devoted to their main calling – inspiring the audiences by playing brilliant concerts around the country. It requires a lot of focus, discipline and rehearsal time. Here is how Ioana describes the typical day on tour: "Wake up. Travel. Rehearse. Play a Concert. Try to sleep. Wake up. Repeat all over again".
No surprise that it's much easier to follow that routine when you feel warmly welcomed by the audience. Ioana and Andrey seem to continue winning the new hearts along the way. Dunedin and Nelson greeted them with large crowds, packed venue and sold out shows, while the town of Motueka was charming in a different way. The smaller venue provided an intimate connection with the audience that the musicians felt during the whole performance.
Thank you, South Island, for making our folks feel like home!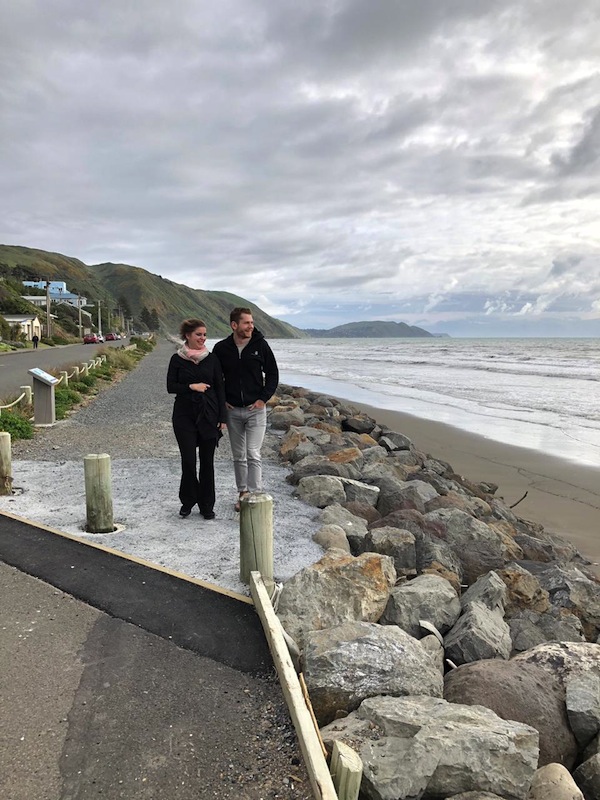 As the duo intensively travelled through Motueka, Nelson, and Waikanae last week, they were able to notice the beauty everywhere they went. They compare South Island mornings with the Debussy Violin and Piano Sonata – beginning of the 3rd movement. And it's hard to argue with that when New Zealand serves great weather conditions along with the magnificent landscapes, it all makes the travel routine less hectic and more inspiring. Ioana and Andrey especially enjoyed the free time in Nelson as they arranged a beach escape and energises their souls.
And later that night our duo embarked on a delicious journey to "Italy" thanks to Ioana's friend Flavia Spena whom she met at the Rome Chamber Music Festival last year. All of them enjoyed a cozy dinner and cheese tasting at the Italian restaurant in Nelson.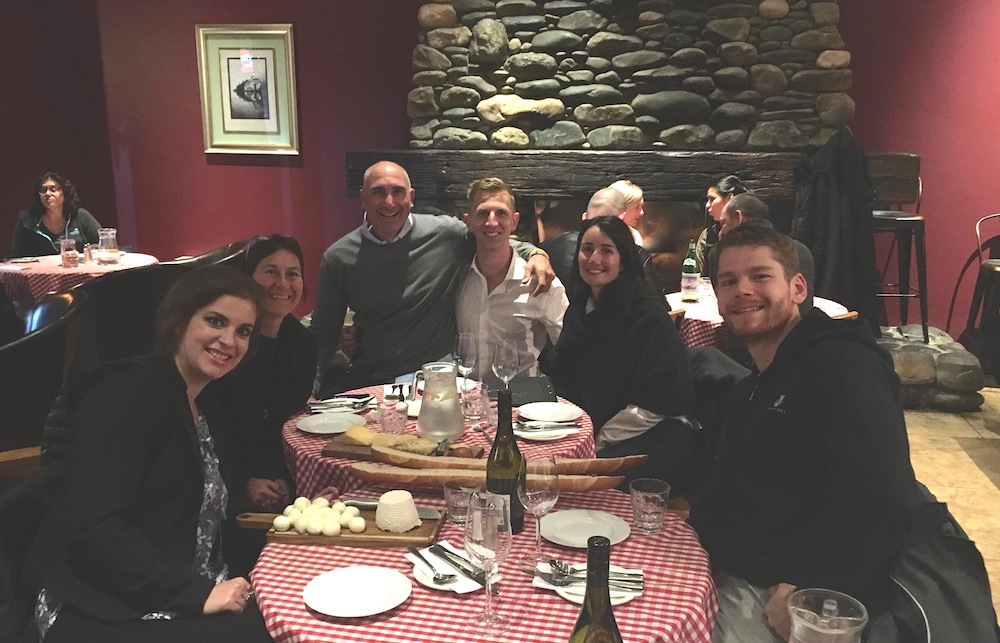 It seems like it was a perfect send-off before their jaunt to Australia that we are going to tell you about in our next blog post.
Stay tuned with our @violincompetition IG account for more inspiration and keep your eye on the blog digest series that share stories from Winners Tour 2018.