It is bitter sweet for us to announce that we've lost two competitors to the Queen Elisabeth Competition this year.

We are delighted for Shannon Lee and Ji Won Song who will battle it out this week in Brussels, and wish them all the best.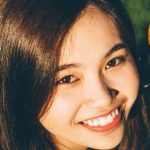 On the flip side, it means we will now welcome to New Zealand Choi Tung Yeung (at right) from Hong Kong, and Emmalena Huning from Australia.
We can only imagine how they are feeling having been thrown into our competition with a mere two weeks to spare, but we know they have been preparing for this circumstance, and assure them that they will be among whānau (family) in New Zealand. We speak on behalf of everyone when we say we are very much looking forward to experiencing their artistry, along with the 14 others.
Congratulations to you all!