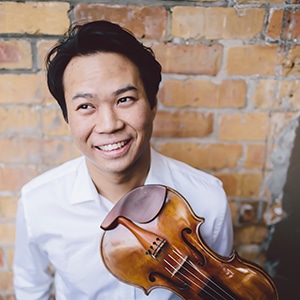 Please join us in beautiful Nelson for the Adam Chamber Music Festival which kicks off this week. 2013 winner, Nikki Chooi, is one of the featured artists and he shares the stage with lots of other Michael Hill judges and collaborating artists: Anthony Marwood, Wilma Smith, Helene Pohl, Jian Liu, Gillian Ansell, to name a few.
Nikki Chooi in Concert
Specially curated for the Adam Festival, this all-solo programme spans the expressive breadth of the violin, from the towering heights of the Bach Chaconne through virtuoso fireworks by Paganini and Ysaye, and a modern American work by master composer Joan Tower.
Nikki Chooi (violin)
Paganini – Caprices no. 17 & 21
Joan Tower – String Force
Bach – Chaconne from Partita in D minor for Solo Violin BWV 1004
Eugene Ysaye – Ballade op. 27 no. 3
Nikki Chooi appears in association with the Michael Hill International Violin Competition