In the run-up to the Whakatipu Music Festival, we've rounded up the best answers from our Artist Interviews. Hear from our Professional Artists and Young Artists as they talk about stage fright, classical music today, and 2020's silver linings…
Interviewees: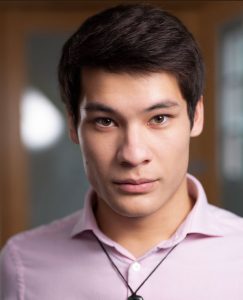 Cecile McNeill, viola
Anna Leese, soprano
Jonathan Cohen, clarinet
Will King, baritone
Noelle Dannenbring, piano
KiHei Lee, violin
Stephen De Pledge, piano
Somi Kim (NZTrio), piano
What excites you most about Queenstown?
Scenery

Snow 

Real winter weather 

Nothing like it 

Home to the famous Fergburger 

Extra Queenstown freshness

Changing of the seasons
Invite a composer to dinner:
Leonard Bernstein

David Bowie

Mozart 

Beethoven

Gershwin 

Bach
How do you cope with stage fright?
If I haven't prepared to the best of my ability, I pretend that I have

I try to imagine myself in a scene with props and a costume and other people onstage

I just try to remember that stage fright is really just another form of excitement

Be as prepared as possible

Stock up on bananas 

I have to just walk on stage and see what happens

It's good to think of it as 'useful adrenaline rush' instead of stage fright

I like to have a relaxing day before the concert
Majority rules – Best Scenery:
Mountains 
What do you want people to know about classical music today?
Classical music isn't just music that sounds pretty all the time

Young people still love it even though they have so many options nowadays 

That they can seek out Brahms when they want to feel a certain way or Debussy to feel another way

That it's not always the stereotype of the stuffy concert hall of sopranos in viking helmets

Hearing the stories might be one way for someone to get closer to classical music

That there is literally something for everyone, and anyone can find something special to them

Classical music isn't old, clean-cut or snobby – it's some of the best work humans have done in four centuries. It tells real stories about real people
What silver linings did 2020 bring to your life?
A

much deeper appreciation of chamber music 

Our second son Sammy

Reconnecting with friends and family overseas 

I managed to finish my final year of uni through the computer

A slower pace of life, and working out what truly mattered

Took up running and ran the Auckland marathon
If you weren't a musician, you would be:
An artist or a writer

A teacher

A baker

Ballet dancer, holistic health coach or interior designer

An athlete

A chef

In fashion, Artistic Director, Head of an Arts Management Agency 
Majority rules – Travel destination:
Europe