This year we have a dozen extremely talented emerging artists joining us for the festival. These young artists aged 18 to 28 have made waves both here in New Zealand and overseas. Although covid has placed some restrictions on them…. It means we are lucky enough to have them perform and engage with the community here in Queenstown!
Most recently five of our young artists took part in the National String Comp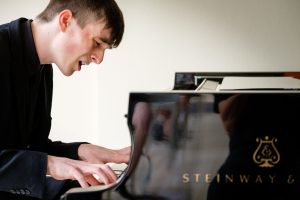 etition and Lewis Eady National Piano Competition. Otis Precott-Mason, Shuan Liu and Jessica Chi were all finalists in the Lewis Eady Piano Competition, finishing first, second and third, respectively. Otis was also awarded Best Performance of a Classical Sonata and People's Choice Award.
Two of last year's young artists KiHei Lee (violinist) and Cecile McNeill (violist) took part in the National String Competition. KiHei was awarded second place and Best Performance of a New Zealand work. KiHei, Cecile and Stefenie (clarinettist) are all returning this year as young artists, we are so excited to welcome them back!
Our impressive young artists are inspirations in themselves, especially for the younger generation of musicians here in Queenstown. But they do have their own inspirations!
From piano teachers to the greats of classical music, every artist takes inspiration from someone! Clare (soprano) and Hazuki (violinist) take inspiration from their peers and colleagues. For Clare it's the sense of play that her acting colleagues show, reminding her that spontaneity and creativity are so crucial to the creative process. April (violinist) finds inspiration in the amazing Malala Yousafzai, a champion of female rights. And for Zephyr (violist), a range of leaders, musicians and philosophers serve as inspiration. Begonia finds inspiration in people who live authentically, show courage and kindness, are creative, innovative and always curious to understand and learn.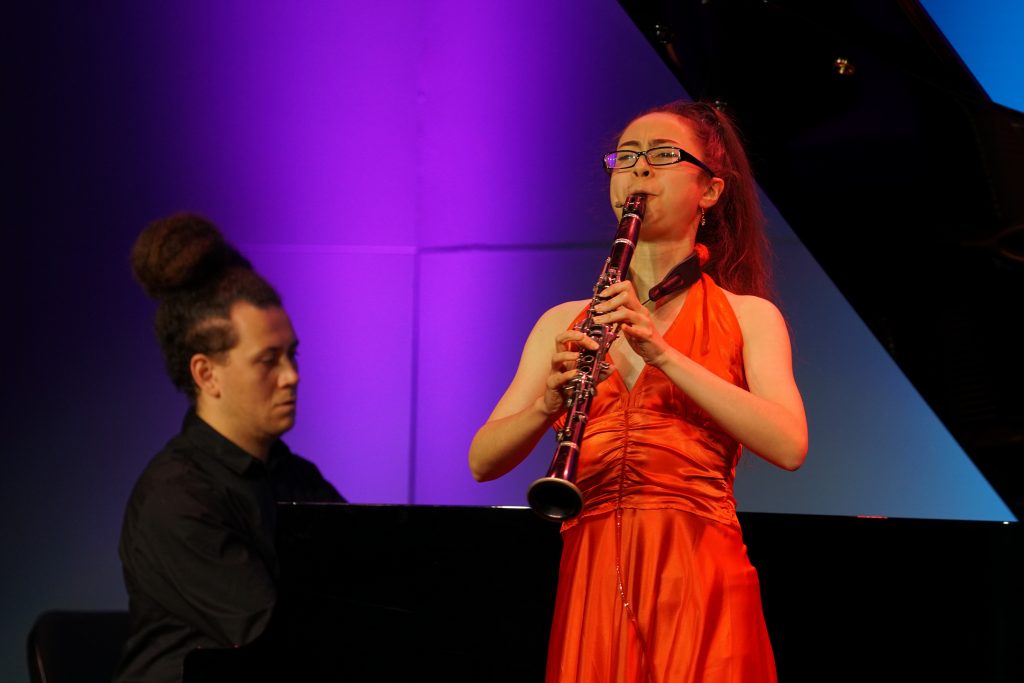 Clearly creatively talented by nature, most of our young artists think they'd be doing something else in the creative and arts world if it wasn't music! Working in arts and writing/literature is something Cecile and Shuan would be interested in. Zephyr would be doing something similar, specifically writing for a self-launched magazine entitled 'Friendly Sarcasm Weekly'. Outside of music, Clare would like to be an intimacy director/coordinator and once she has more stage experience, she'll be on her way to qualifying as one! Human behaviour and analysis interests April so she thinks she'd be a clinical psychologist. Peter said he wasn't sure what he wanted to do before pursuing music so he put all his eggs in one basket and hasn't looked back!
Favourite pieces of music to play? 
Clare (soprano) – It changes day to day. But stuff that haunts you in some way. Hahn's À Chloris, Britten's (arr.), The Trees They Grow High, and Amour ranime mon courage from Gounod's 'Roméo et Juliette' are a few examples. They all have good emotional guts. 
Cecile (violist) – Hindemith's Op. 11 No. 4 Viola Sonata. The juxtaposition of sweet, romantic melodies with moments of real comedy is pretty awesome- with instructions ranging from "peaceful, quiet and simple like a folk-song" to "Fugue- with bizarre clumsiness"
Shuan (pianist) – Scriabin Sonata No. 9 and Samuel Barber Piano Sonata. I love the harmonies in both. 
April (violinist) – Ravel's Piano Trio in A minor. A gorgeous work, I love the impressionistic features, textures and voices throughout.
Hazuki (violinist) – Sibelius Violin Concerto No.1, it has so much tranquillity and intensity at the same time.
Zephyr (violist) – Across the spectrum of musical diversity, it would be a tie between Clair De Lune by Debussy and Love Minus Zero/No Limit by Bob Dylan.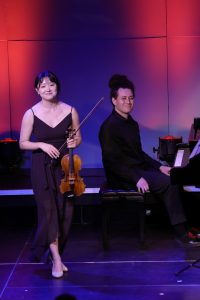 Peter (violinist) – Usually is one of the pieces I'm learning. Currently I'm really enjoying playing Saint-Saëns Introduction and Rondo Capriccioso as it gives me so much freedom to add my own ideas and to have fun playing with contrast.
KiHei (violinist) – In general, slow tempo pieces or slow movements of pieces. I can relax into the music and concentrate on the sound I want to make. Whether it be a big sound or delicate, sparkling sound.
Want to watch our talented young artists take the stage? Book tickets to watch their recitals and chamber concert here!