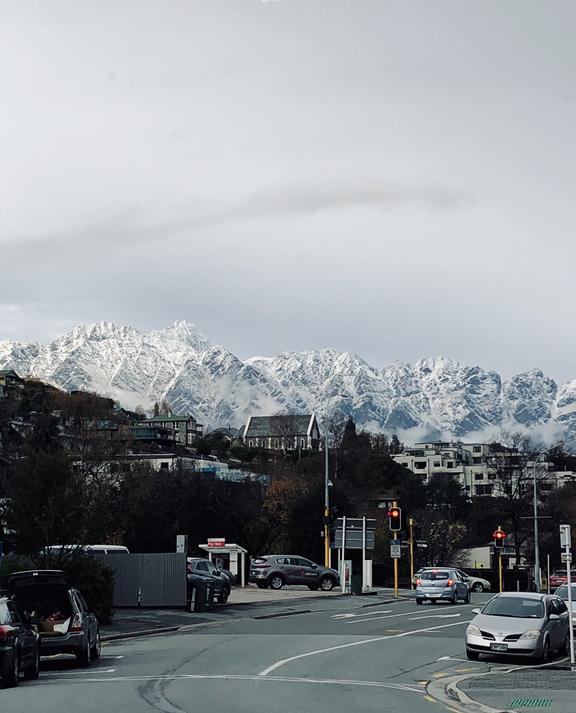 We woke up to snow on the mountains this morning – a dramatic backdrop for the start of the quarter-final rounds in Queenstown's Memorial Centre.
While paragliders soar on thermal updrafts right outside the auditorium, eight of the sixteen contestants glide their way through sublime solo Bach works, fiendishly difficult Paganini Caprices, charming salon pieces and the popular Ad Libitum – a work of their own choosing.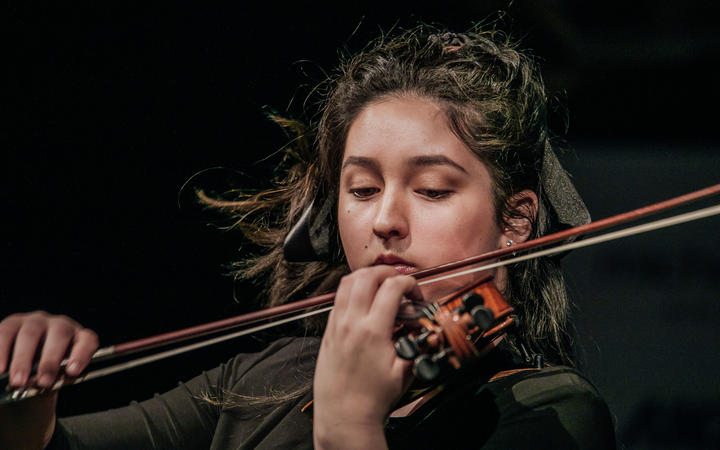 The youngest competitor, 19-year-old Emmalena Huning performed today. Emmalena was an 'alternate' and was only invited a week and a half ago after some quarter-finalists withdrew to compete in the Queen Elisabeth Competition in Brussels. She traveled from Perth to take up the last-minute challenge. The Australian violinist was in New Zealand just last month to perform Sibelius' Violin Concerto with Taranaki Symphony Orchestra.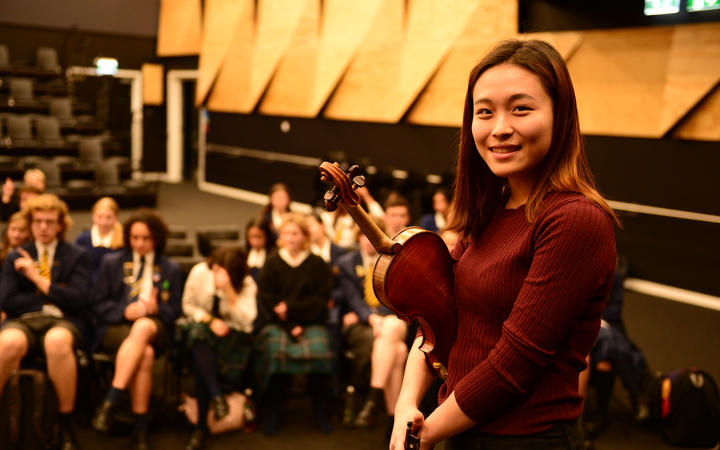 New Zealand violinist Diane Huh is the competition's Emerging Artist. Yesterday she performed for Whakatipu High School students at an informal Q & A. Today, she's all ears – listening to the contestants performing for the international judges and local audience. Diane is looking forward to working with one of the world's finest violin pedagogues – Professor Mauricio Fuks, who is a member of the the adjudication panel.
Tomorrow the remaining quarter-finalists perform after Martin Riseley's Insider's Guide: Paganini: What was he thinking! Martin uncovers the organised mayhem of the Caprices with a sampling of some of the devilish difficulties.
Today's Insider's Guide talk 'Fiendish Fugues' featured Martin Riseley. He asks why Bach's music is so important in violin competitions.
Join the livestream on RNZ Concert Facebook page from 9:30am for the Insider's Guide talk and 10am for Quarter-final Round II.