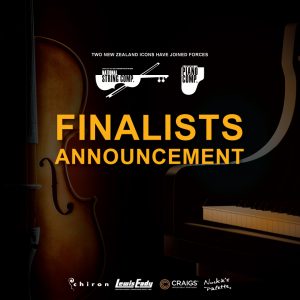 Following two demanding days of semi-finals, three String and three Piano finalists are moving on to the Grand Final tomorrow.
The finalists for the Grand Final are (in their performance order):
1. Christine Jeon, String (Cello)
2. Shuan Liu, Piano
3. KiHei Lee, String (Violin)
4. Otis Prescott-Mason, Piano
5. Hyein Kim, String (Cello)
6. Jessica Chi, Piano
Bios and final round repertoire can be found here.
The winner of each of the Competitions (String & Piano) receives NZ$5,000, a Recital at Lewis Eady Steinway Showroom, and a performance opportunity with the Auckland Philharmonia Orchestra.
There are no further tickets available for the Grand Final (with limited capacity due to restrictions). The event will be livestreamed on www.nationalstringcompetition.co.nz and on Facebook. We hope you will be able to join us.