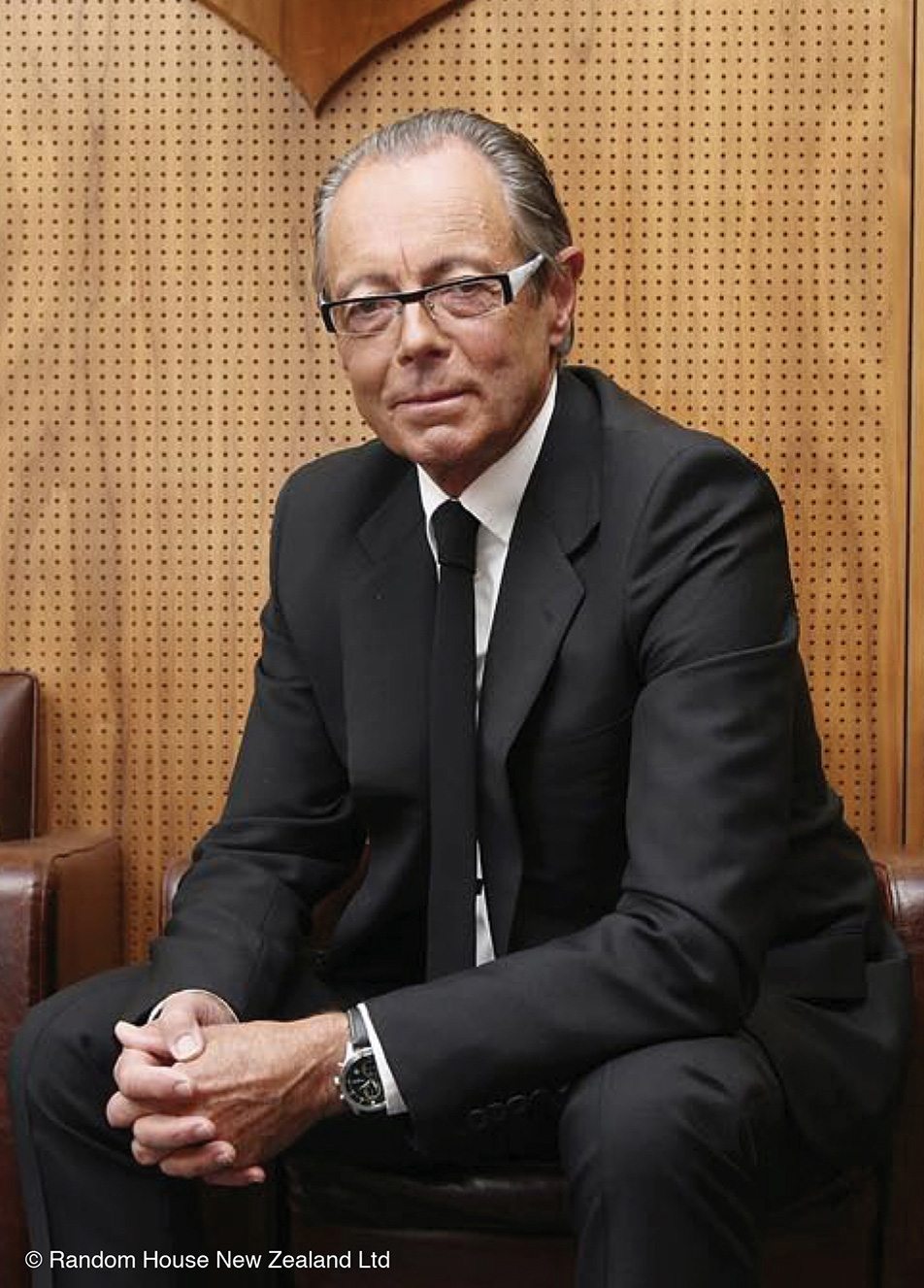 Sir Michael Hill KNZM
Founding Trustee, Michael Hill International Violin Competition
Sir Michael Hill has many strings to his bow. You could say concert violinist, entrepreneur, world window dresser, golfer and golf course owner, farmer, best-selling author, super-yacht owner, supporter of the arts, motivational public speaker or restaurant franchise owner. But the moment you hear "Hello Michael Hill" one profession immediately springs to mind – Jeweller!
Few people anywhere but particularly in Whangarei in the 1950s, leave school at 16 to become a concert violinist. Sir Michael did but failed to win the coveted New Zealand Herald violin competition a year later.
He was advised to relinquish the bow and take up watch making in the Whangarei based family jewellery business owned by his uncle. He lasted just three months in watch making, but remained for 23 years as a salesman and later store manager. Any one of his cornucopia of business activities lends itself to fascinating story telling, but his path from small town/small shop owner to international legend is as good a place as any to start.
The watershed moment came when, literally, Sir Michael was watching his house go up in flames. As it burned, he had an inspiration that he should make an offer, to buy out the family business. Although near penniless after the fire, he found a backer willing to put up the necessary capital.
His uncle, however, didn't share his vision and refused the offer. Undaunted Sir Michael opened up a smaller and less grand shop in competition. Within 18 months his business was outstripping his uncle's more established operation and the rest is history. The simple u-shaped layout in the jewellery premises and an accessible range of jewellery set the framework for much bigger takings. He opened seven shops in seven years then set his sights on 70 more in the following seven years. Today the Michael Hill Jewellery chain, of which he is Chairman, has 250 stores in Australia, New Zealand, Canada and the USA and the aim is to become a truly global brand with 1000 stores by 2024.
In 2001 Sir Michael's achievements and contribution to New Zealand business were recognised when he received the Companion New Zealand Order of Merit. In the same year, his lifelong passion for the arts, and in particular the violin, led to the establishment of the Michael Hill International Violin Competition, a biennial event for emerging young violinists from all over the world.
Sir Michael's private golf course, The Hills, carved from a former deer farm near Arrowtown, was selected in 2007 to host the prestigious New Zealand Open for three years. The inaugural event was an outstanding success attracting worldwide international television focus. The Hills club house, an innovative underground bunker style building, was named Supreme Award winner in the 2008 New Zealand Architectural Awards.
His luxury super yacht VVS1, an elegant and contemporary vessel, which operates charters around New Zealand and the South Pacific is acclaimed for its outstanding design features, and has won numerous international design and vessel awards in 2008 and 2009.
Sir Michael is a New Zealand household name and his achievements are legendary. He is a professional and inspirational motivational speaker with a strong and practical message on how to achieve success both in business and personal life.
In 2008 Sir Michael was awarded Ernst & Young New Zealand Entrepreneur of the Year, traveling to Monte Carlo in 2009 to compete with Entrepreneurs from all around the world. 2009 also saw the release of Michael's autobiography 'Toughen Up' and 'Think Bigger' hit the shelves a year later. Both have risen to the New Zealand bestseller list for months on end.
Sir Michael's creative family members are intertwined with his own endeavours and bring talented artistry and good common sense to the international Michael Hill enterprise. Sir Michael met his wife Christine over 40 years ago when she was an art teacher in Whangarei. Lady Christine has served on the Michael Hill Board of Directors and has been a Trustee of the Violin Competition. She exhibits regularly throughout New Zealand and is well known for her original paintings and works. Daughter Emma has worked her way up in the Michael Hill Jeweller business in many capacities; she opened up the shops in Canada and now chairs the Michael Hill board. Son Mark is a professional sculpture and photographer residing in Queenstown. It is his breathtaking photographic images that are featured for every violin competition. Sir Michael's daughter-in-law Monika designs all of the graphics for the competition and The Hills and is also a Trustee of the Competition.
Sir Michael was appointed a Knight Companion of the New Zealand Order of Merit in the 2011 New Year Honours list for services to business and the arts.