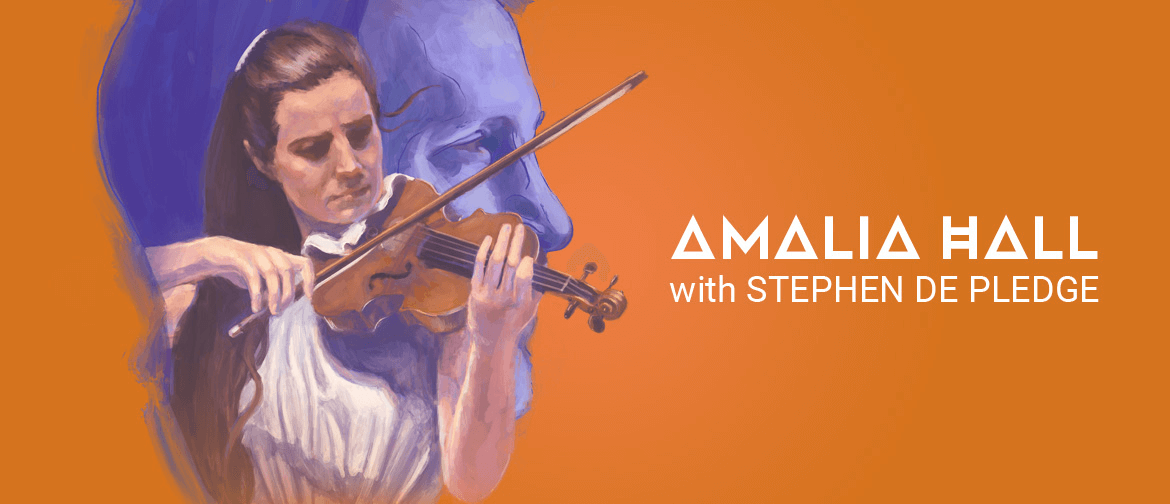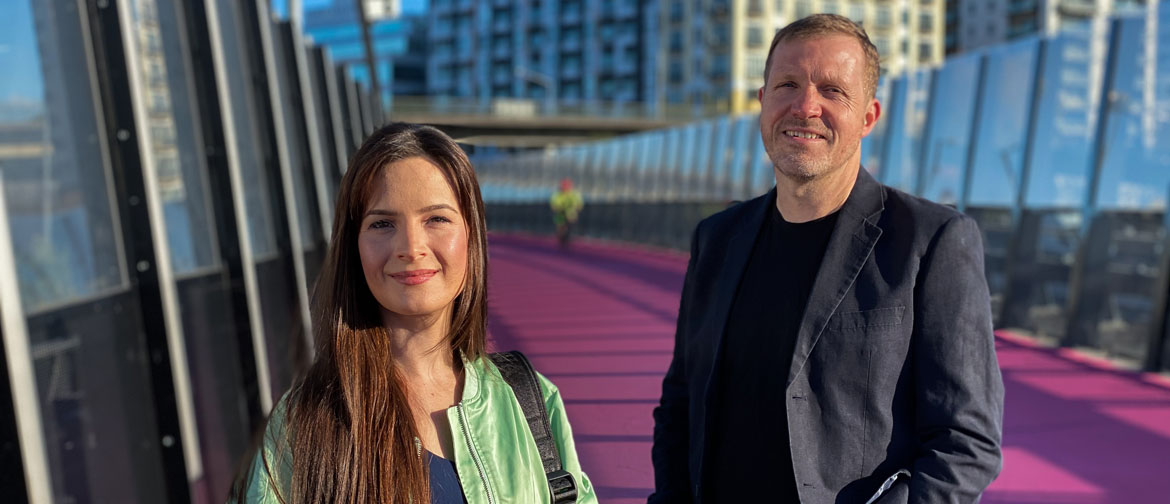 Information:
Covid-19 has impacted each of us, and as we celebrate the return to the concert stage with these series of violin and piano recitals, we acknowledge how our circumstances have changed.  One necessary change is the alternation of violinists as our 2019 winner, Anna Im, is not able to enter New Zealand to undertake her Winners Tour.  Replacing Anna is New Zealand violinist, Amalia Hall, who is enjoying a vibrant career here and overseas and was the 2015 Michael Hill New Zealand Development Prizewinner.
Amalia joins pianist Stephen De Pledge for a heartfelt program featuring Beethoven, Gao Ping, Gershwin, Mozart and Saint- Saëns.
The tour is presented in 12 New Zealand centres from 26 July – 9 August. Tickets available here.
Saint-Saëns jokingly told his publisher that his Violin Sonata should be called "the hippogriffsonata", insinuating that only a mythical creature could play the violin part. Written in the year between his widely-known masterpiece Carnival of the Animals and his "Organ" Symphony, Saint-Saëns treats the listener to an abundance of glistening colours that are distinctly French.
Echoes of Beethoven's violin works surface occasionally in the Saint-Saëns Sonata, so it is fitting that the former's "Spring" Sonata opens this concert – a piece with its own celebrity-status, even featuring in the stage show Fame and being a staple of violin exams across the world. Beethoven's 5th sonata is a true conversation between instruments and will envelop you with its remarkably hushed serenity.
Hi, I'm Anna Im and I'm the winner of the 2019 Michael Hill International Violin Competition.
I have been so looking forward to coming back to New Zealand this year for my Winners Tour, made possible through Chamber Music New Zealand, but the reality of the Covid-19 pandemic means that I'm not able to, so I have the very sad situation now of missing what would have been an amazing opportunity of making music with Stephen De Pledge, and playing concerts for New Zealanders.
I was in my final year of study at the Curtis Institute of Music in Philadelphia when the virus hit the world, I came home to South Korea – and I've been well and safe so far.
I have been spending the last couple of months doing a lot of practice and keeping as positive as possible but have to say it is really frightening to see what has so quickly happened to my industry and intended career.  My musical idols and peers have seen their livelihood simply disappear, and whilst I am sad I cannot perform this winter in New Zealand, I am so happy to see that New Zealand musicians and audiences can, again, enjoy concerts as they were intended.
My thanks go to Chamber Music New Zealand and the Michael Hill International Violin Competition for being so sensitive to my situation as well as looking after the health and well-being of their staff and communities.  And it's very good that Amalia Hall, also a Curtis graduate, was already in New Zealand and could quickly step in and play the concerts on this tour.  I wish Amalia and Stephen safe travels, and good times, and sincerely hope I will have the opportunity in the future to return to New Zealand.
Tour Partners
Exceptional collegiality from our presenting partners