Young Artist Programme
Through a national online audition process, we have selected and invited the following 12 of New Zealand's top emerging classical music talents to participate in the Festival's Young Artist Programme.
In Queenstown from 11-18 April, they will receive coaching from our Festival artists, rehearse and perform chamber music with one another and participate in career development workshops to hone their professional skills. Each Young Artist will also be given a 30-minute public performance opportunity that is professionally recorded for their future use (eg. auditions, profile-building, etc.) and broadcast by RNZC with syndication to international media outlet, The Violin Channel.
Meet the previous Young Artists who performed in the augural Whakatipu Music Festival in 2021. Explore more of the festivities on our blog, Keep Up with the Play.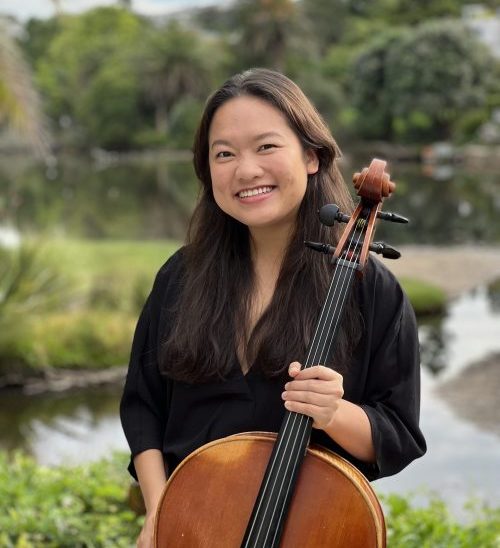 Begonia Chan
Cello
Read More

Back to page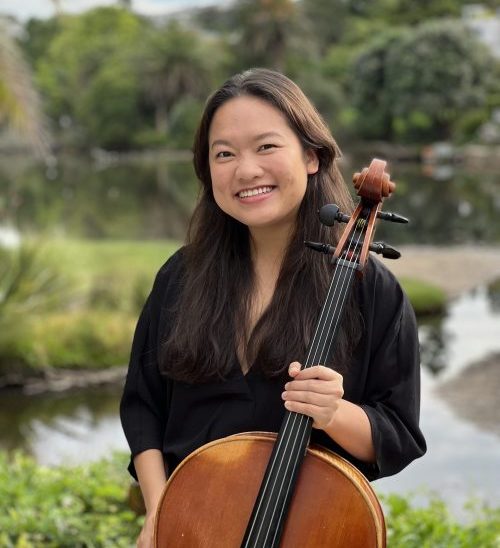 Begonia started her musical journey at the age of 4 learning the violin and the piano at 5.  However, her passion soon turned to the cello at the age of 9 and she began her pursuit as a cellist. After being scouted in 2013, she began her studies in the class of Lucia Swarts at the Royal Conservatoire The Hague in the Netherlands, completing her Bachelor's degree at the age of 20. She went on to complete her Master's degree in Germany under the tutelage of Ramón Jaffé at the Hochschule für Musik Dresden, graduating in 2021 with high full marks across the board.
As an all-rounded musician, Begonia has performed with orchestras, ensembles, and as a soloist in venues such as the Royal Concertgebouw Amsterdam, Kozerthaus Berlin, Elbphilharmonie Hamburg, De Doelen Rotterdam, and the Hong Kong City Hall with conductors including Christoph Eschenbach, Valery Gergiev, Manfred Honneck, Eric Whitacre, Antony Hermus and Benjamin Zander. In the summer of 2019 she was selected to play as a soloist with the Baden-Baden Philharmonie as part of the closing concert of the Carl Flesch Academy. Begonia's additional artistic inspiration comes from her participation in a number of summer festivals including the Schleswig-Holstein Music Festival in Germany, International Summer Academy Mozarteum in Salzburg, the Eastern Music Festival in North Carolina, PyeongChang Music Festival in Korea, and masterclasses with acclaimed cellists such as Jian Wang, Julian Lloyd Webber, Laurence Lesser, Hans Jensen, Louise Hopkins, Wolfgang Emanuel Schmidt, and Wolfgang Boettcher.
Since moving back home to Auckland in September, Begonia has been offered a casual position in the Auckland Philharmonia Orchestra and also recently been accepted into their fellowship programme. As a multidimensional being, she is passionate about exploring new realms and paving new paths inside & outside of music, she is also a certified Holistic Wellness Coach, creating safe space for open conversations and raising awareness around wellness in the creative industry.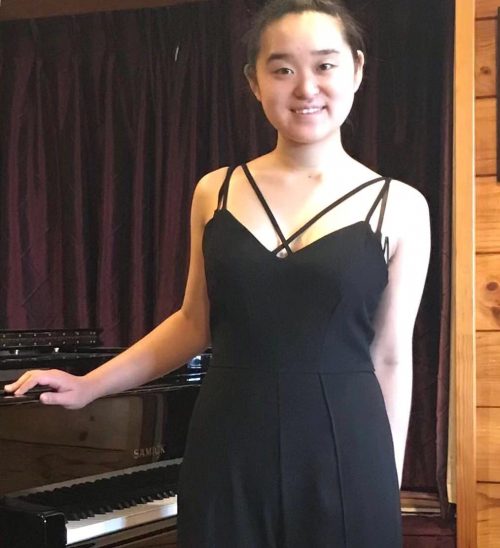 Jessica Chi
Piano
Read More

Back to page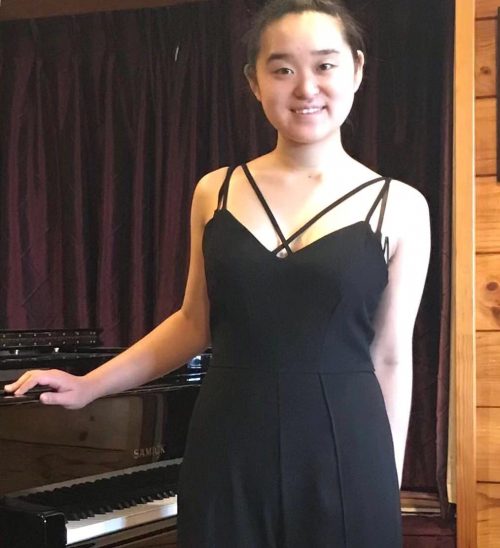 Jessica Chi started her piano lessons in China at the age of 4. Her first recital was in Shenyang when she was five; three years later she won the National Beilei Piano Competition. In 2015, Jessica's family moved to New Zealand, where for four years her
teacher was the Russian pianist and piano teacher Mikhail Tablis. During that time, Jessica passed the Trinity College London LTCL Diploma exam with high distinction and won several first and second places in piano competitions including the New Zealand Institute of Registered Music Teachers (IRMT) Scholarships, Alice Cole annual Piano Scholarship for young pianists of outstanding ability and she came third at the New Zealand Young Performer of the Year competition. 
In 2020, Jessica was admitted to the Royal Conservatory of Music but deferred her attendance due to the impact of the corona virus.  She instead attended the online international great composers competition in the US and has won several first and second prizes. She was also selected as one of the musicians to participate in the Adams summer school in 2021, and was awarded the Donald Armstrong prize. Currently, Jessica is an Auckland University School of Music student, where her teacher is Sarah Watkins. 
Away from piano performing, Jessica enjoys composing, painting, 3D animating and is a freelance illustrator.
Peter Gjelsten
Violin
Read More

Back to page
Peter has been learning the violin since 2009 through the Suzuki Method with Lynley Culliford until he graduated high school. In 2021, Peter began his studies at the New Zealand School of Music studying with Monique Lapins.
Peter has been playing chamber music since 2011. He entered the NZCT Chamber Music competition for five years and won the first prize award in 2019 playing viola, and again in 2020 playing violin. He was coached by members of the NZSQ in both these years. Peter has been attending the Adam Summer School since 2020. He is the first violinist of the Eden Quartet, who in July of 2021 performed their own concert series in Auckland and Wellington with Steinway Artist Jason Bae. They have gained many fans in Wellington from their early morning busking sessions in the Wellington Railway Station.
In 2021, Peter won both the NZSM and Wellington Youth Orchestra concerto competitions,giving him the opportunity to perform Tchaikovsky's Violin Concerto with both these orchestras. From 2017 Peter played in the Wellington Youth Orchestra where he has played as assistant concertmaster since 2018. Peter was a member of NZSSSO in 2019 as first violin and was awarded assistant concertmaster for the 2020 program which was cancelled due to COVID-19. He has also performed with the National Youth Orchestra 2019-2021, and was concertmaster in 2021. In late 2021 Peter was invited to record and perform with the NZSO as a casual member.
Peter is fortunate to be playing on a 2017 Tobi Widemann (Christchurch) violin.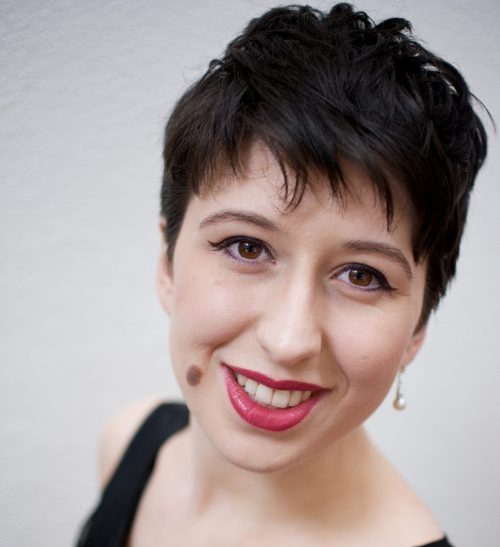 Clare Hood
Soprano
Read More

Back to page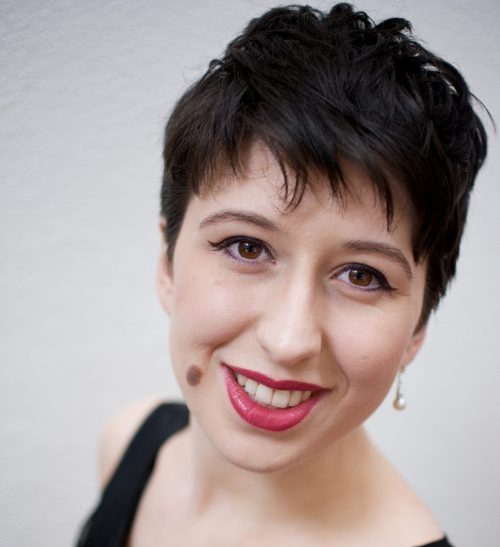 Clare Hood is a coloratura soprano who has recently completed postgraduate studies under Jane Irwin at the Royal Northern College of Music (RNCM).  At the RNCM, Clare sung principal roles in numerous fully staged operas and opera scenes. These include Madam Wanton (
The Pilgrim's Progress
), Madame Lidoine (
Dialogues des Carmelites
), Die Königin der Nacht (Die Zauberflöte), Countess Almaviva (
Le Nozze di Figaro
), Donna Anna (
Don Giovanni
), Mademoiselle Silberklang (
Der Schauspieldirektor
), and Rosalinde (
Die Fledermaus
). Clare has also been privileged to take part in public masterclasses with Sir John Tomlinson, Amanda Roocroft, Susan Bullock CBE, and Sir Graham Vick; and to be selected for one of Opera North's Residencies.
She graduated BMus (Hons) and MMus both with first class honours in classical voice performance from the University of Auckland School of Music, where she studied with Drs Morag Atchison and Te Oti Rakena; and MMus with Distinction in Performance (Vocal Studies and Opera) from the Royal Northern College of Music. Clare also holds a BSc in Computer Science. She currently studies with Catrin Johnson (voice teacher) and Rachel Fuller (vocal coach) in Auckland, NZ. Clare is an alumna of both the NZ Singing School and the NZ Opera School.
During her studies, Clare was the recipient of a number of performance awards, including the Anne Reid Memorial Trust Scholarship (Universities NZ), Anne Bellam Music Scholarship (University of Auckland), an Arts Excellence Award (Dame Malvina Major Foundation), a Fellowship Award (Graduate Women NZ), and the Dame Eva Turner Award for Potential Dramatic Sopranos (RNCM). Clare was a semi-finalist in the 2021 Sydney Eisteddfod Aria Scholarship (cancelled due to COVID) and will debut this year with NZ Opera in their production of a new opera by Luke di Somma, The Unruly Tourists (directed by Thomas de Mallet Burgess).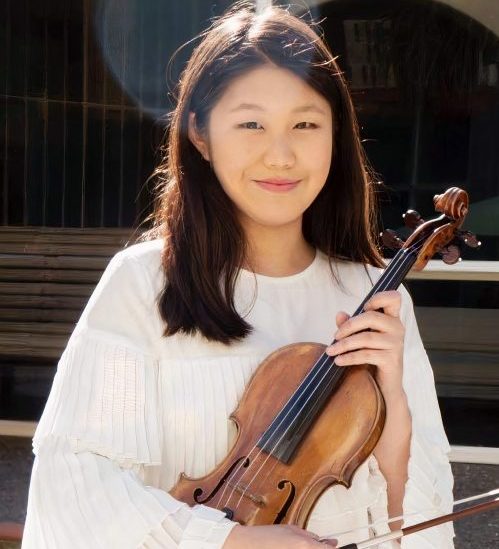 April Ju
Violin
Read More

Back to page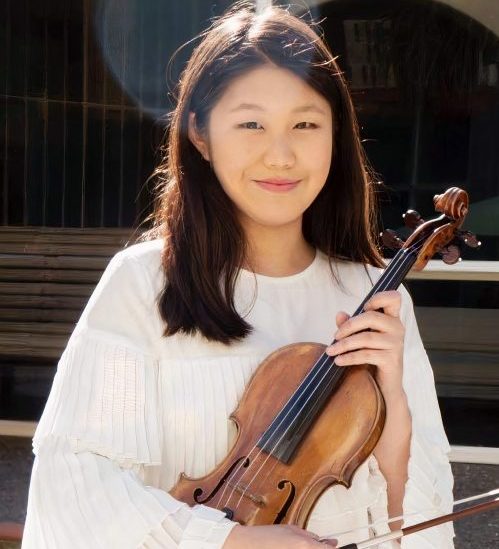 April has appeared as soloist with the Auckland Philharmonia Orchestra and the Christchurch Symphony
Orchestra. Her performances have included venues such as St Martin-in-the-Fields, St James' Piccadilly, and the Edinburgh Festival Fringe.
April started learning the violin at age 5 and has recently been Masters of Arts scholarship student at the Royal Academy of Music where she studied with Professor Rodney Friend MBE and participated in masterclasses with Jack Liebeck, Michael Dussek, Jonathan Stone,  Baiba Skride, Robert McDuffie, Anthony Marwood, and David Takeno. She held principal positions in the Royal Academy Symphony Orchestra, and the Academy's Manson Ensemble. April graduated from the University of Auckland with a Bachelor of Music with First Class Honours where she studied with Stephen Larsen and was the recipient of the Anne Bellam Scholarship, Spring Prize for String Players, Sagar Vandewart Scholarship, Sagar Vanderwart Prize, and the Auckland Chamber Music Society Prize. She was awarded 2nd Prize at the University of Auckland Graduation Gala Soloist Competition in 2018.
In 2019, April was awarded an Arts Excellence Award from the Dame Malvina Major Foundation and was appointed Concertmaster of the NZSO National Youth Orchestra where she received the John Chisholm Concertmaster Prize. April has been a Casual Violinist for the New Zealand Symphony Orchestra since 2019.  In 2021, she received the Alex Lindsay Award and a Kiwi Music Scholarship and was awarded Third Place at the National Concerto Competition.
Passionate about chamber music, April was the winner of the 2017 Pettman/Royal Overseas League Chamber Music Scholarship, the 2015 University of Auckland Chamber Music Competition, and the NZCT Chamber Music Contest in 2014; she was a member of the Aurelian Piano Trio. 
April is fortunate to perform on an Enrico Ceruti violin (Cremona, 1846), on generous loan from the Royal Academy of Music.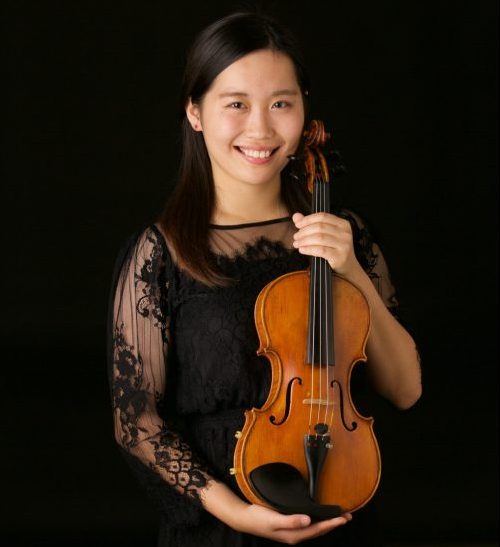 Hazuki Katsukawa
Violin
Read More

Back to page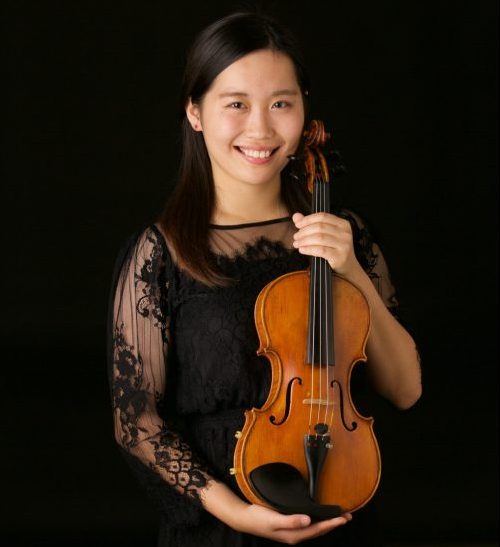 Hazuki Katsukawa is a Japanese violinist who moved to New Zealand in 2020 to pursue her dream to be a musician. Starting the violin at the age of 4, Hazuki has received tuition from various teachers, including Junkichi Nishimura, Kazuto Umezawa, and Midori Kondo. She veered away from intense violin learning to pursue a non-musical degree, but her passion for music drew her back and increased her determination. In 2021, she picked up her violin again for the first time in some years and since then she has been enjoying learning the violin from Mark Bennett at School of Music University of Auckland.
Hazuki is a winner of the 2021 Concerto Competition at University of Auckland. She has played in various large ensembles including Auckland Youth Orchestra, New Zealand Symphony Orchestra National Youth Orchestra and University of Auckland School of Music Orchestra. Hazuki will be participating in 2022 Adam Summer School.
Hazuki is a versatile musician who enjoys interpreting a range of musical genres, including world music and exploration of improvisation. She believes in her potential and is looking forward to further exploring her musicality and musicianship. In her spare time, Hazuki enjoys cooking, spending time with her friends and is always on the hunt for a nice coffee.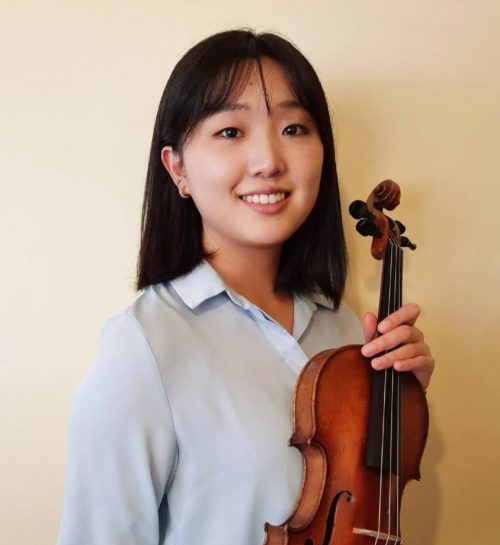 KiHei Lee
Violin
Read More

Back to page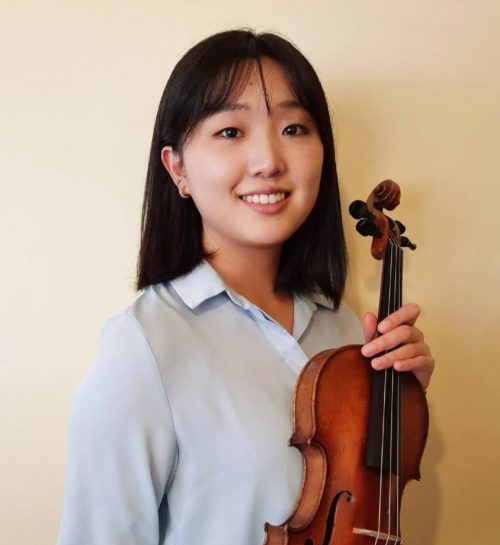 KiHei is a recent first-class honours graduate from the University of Auckland. Her teacher is Stephen Larsen. She began music at a very young age with her mother on the piano and her older brother on the violin. This part of her life is one of her biggest encouragements in continuing music.
KiHei is part of Felice Duet, a violin duo which won the 2019 Royal Overseas League Scholarship and they will be invited to perform and attend concerts in the United Kingdom in 2022. In 2020, she  won the Holdsworth Family Bach prize for the Best performance of a work by JS Bach at the Gisborne International Music Competition. She was Young Artist of the 2021 Wakatipu Music Festival and was the second prize winner of the National String Competition.
KiHei's passion is collaborative playing and teaching the violin. She is currently in her early stages of teaching and loves to explore the questions her students ask her, which also challenge her to learn from them. She furthermore plays for the community church and continues playing collaboratively with her family and is invited to the local rest home each year to share her work. Her goal as a musician is to bring the best of her abilities to give herself and others a great experience in music.
KiHei plays on a violin made available through a generous loan by the Hill Family Foundation for Art and Music.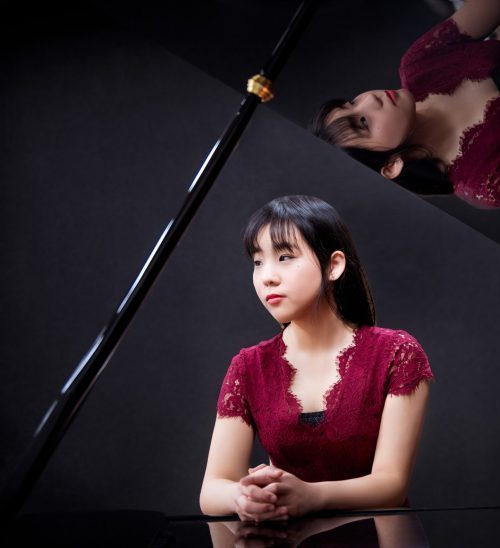 Shuan Liu
Piano
Read More

Back to page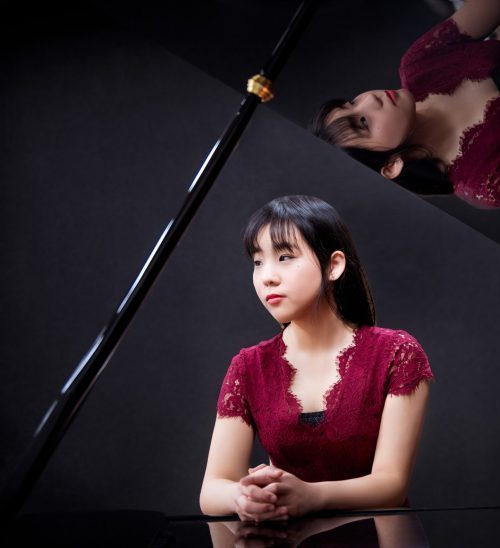 Shuan Liu is a second-year Classical Performance student at the University of Auckland where she studies under Rae de Lisle and Stephen de Pledge. Shuan has achieved great success in many competitions throughout New Zealand. Some highlights in her time playing the piano are the Institute of Registered Music Teacher's Margaret Doone Piano Sonata Scholarship, Norah Howell Piano Recital Award, first in the Pacific International Music Competition for Youths and third in the New Zealand Junior Piano Competition.
Chamber music is of great interest to Shuan.  In 2020 she won the Helen Young Diamond Award with "Trio Achilles" in the NZCT Chamber Music Contest Final and she won second prize in the recent Lewis Eady National Piano Competition. Shuan has also collaborated with APO Connecting in a Carnival of the Animals Project.
Shuan is immensely grateful to be both a Chiron Senior Scholar in 2020 and 2021, and a Haydn Staples Scholar in 2021, where she receives opportunities to perform Chamber music and a Concerto with the Auckland Philharmonic Orchestra in addition to guidance from Bryan Sayer. She is also grateful to have received scholarships from the Dame Malvina Foundation and the AIMES Foundation in 2021.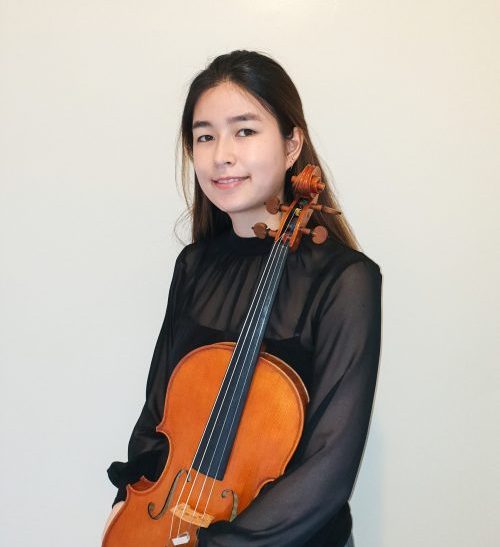 Cecile McNeill
Viola
Read More

Back to page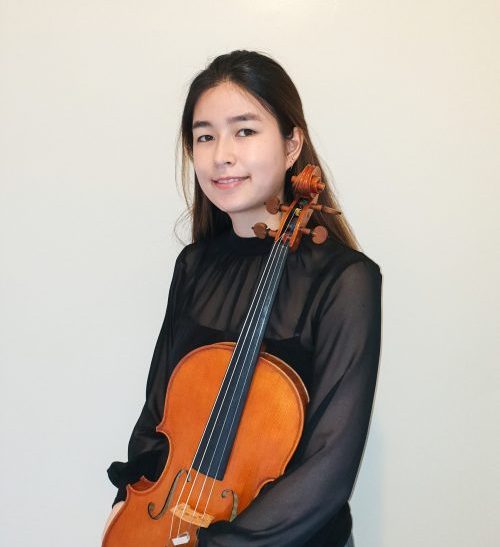 A passion and curiosity for the arts have led 21-year-old violist Cecile McNeill to pursue a career in music. 
As a keen orchestral player, she has worked with orchestras across New Zealand including the Auckland Philharmonia Orchestra and the Dunedin Symphony Orchestra. An avid chamber musician and current APO young achiever, Cecile won the 2020 Auckland Chamber Music Society Prize. 
Cecile has had the privilege of receiving lessons from renowned violists including David Samuel, Yura Lee, Misha Amory, Toby Appel, and Samuel Rhodes. A current student of Mark Bennett at the University of Auckland School of Music, Cecile has been awarded several prizes including the Winifred Stiles Viola prize and the Wilhelm Penseler Prize in Music, as well as placing 1st in stage 1 and 2 performance. 
Outside of music, Cecile is a keen artist and writer, both of which she relates to her music-making in her art and music blog.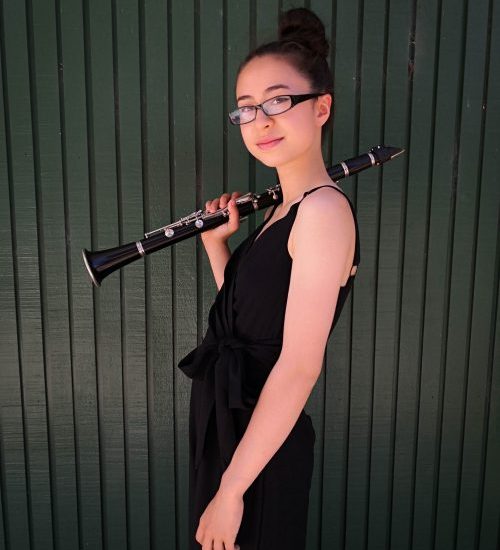 Stefenie Pickston
Clarinet
Read More

Back to page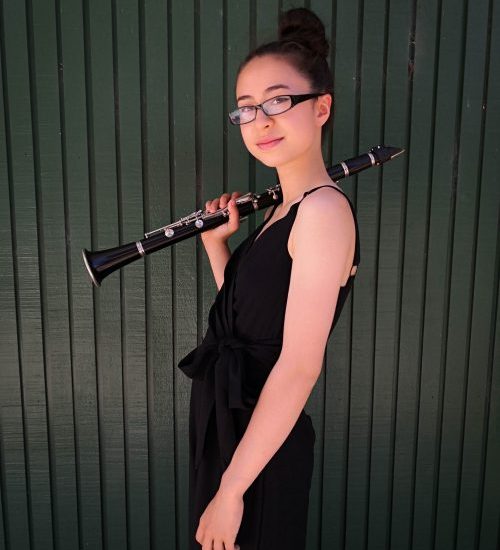 Stefenie Pickston
Clarinet
Stefenie is a Hillary scholar who has recently completed her final year of studying a conjoint of Music and Computer Science at the University of Waikato. Currently she is studying clarinet under Jonathan Cohen, and she has had master classes with many notable clarinettists such as Julian Bliss, Andrew Simon, Louis DeMartino, and Patrick Barry.
Stefenie began learning clarinet at the age of 7 and debuted her first solo performance with the APPA Festival Orchestra in the Auckland Town Hall at the age of 12. She is a passionate musician who enjoys performing in a variety of settings, including as a soloist and as an ensemble member.
She has received the Norah Howell award for the top University of Waikato music student and she was chosen to play at Parliament in Wellington for the 2019 Sir Edmund Hillary Centenary. She also won the University of Waikato Concerto competition in 2020. In 2016, she was awarded her DipABRSM with distinction and in 2017 she won an Orchestral Internship with the Auckland Philharmonia Orchestra. Since then, she has played in the Waikato Orchestras Central Ensemble, the Auckland Philharmonia Orchestra, the New Zealand Symphony Orchestra, and she has toured around the country with the New Zealand Chamber Soloists as a guest artist. In 2021 she performed the Mozart Clarinet Concerto with the University of Waikato Chamber Orchestra, and she was also a Young Artist at the 2021 Wakatipu Music Festival.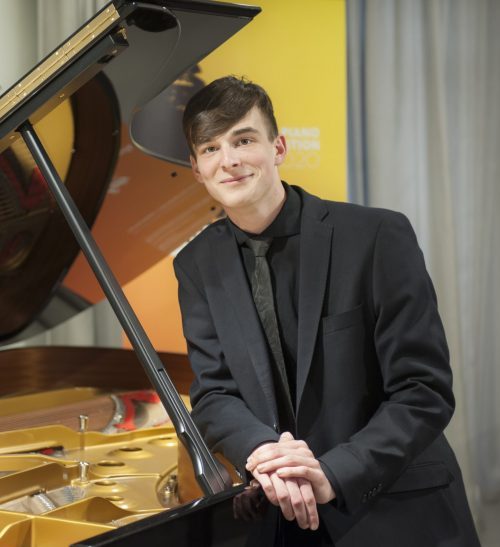 Otis Prescott-Mason
Piano
Read More

Back to page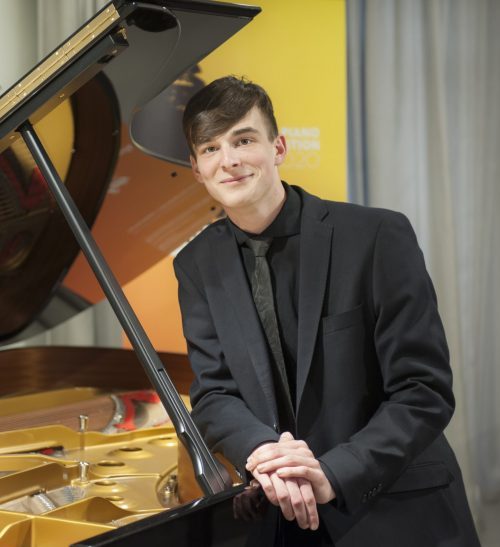 Otis Prescott-Mason
Piano
Otis is a Wellington-born pianist who began learning piano with Erin Taylor at the age of 5 and then Emma Sayers from 2018-2020.  He is currently a full-time first year student at Victoria University, albeit, he started attending part-time from 2019. He is working on classical performance piano with Dr Jian Liu, under whom he has been studying since 2018.
Otis has had success in many local competitions and in 2020, he was awarded first prize at the New Zealand Junior Piano Competition and first prize in the 2021 Lewis Eady National Piano Competition. Otis' collaborative work in a duo setting has taken him to play as an accompanist at the Gisborne International Music Competition and at the National Concerto Competition. He enjoys chamber music and has played in many ensembles, one of which was a silver award winner at the 2020 NZCT Chamber Contest, and another of which was a bronze award winner at the 2019 NZCT Chamber Contest. In 2021 he attended the Adam Summer School for Chamber Music in Nelson. Otis has also been teaching piano since 2017.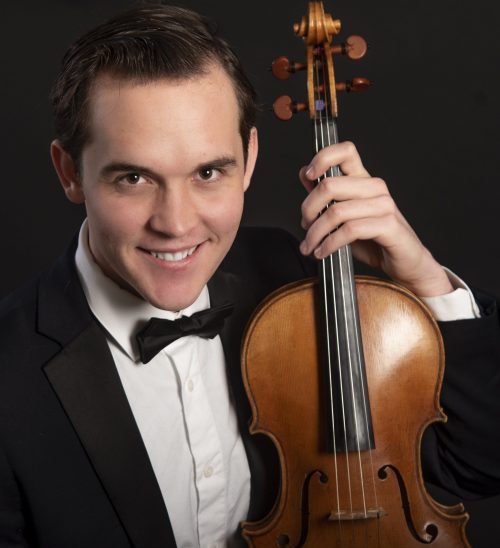 Zephyr Wills
Viola
Read More

Back to page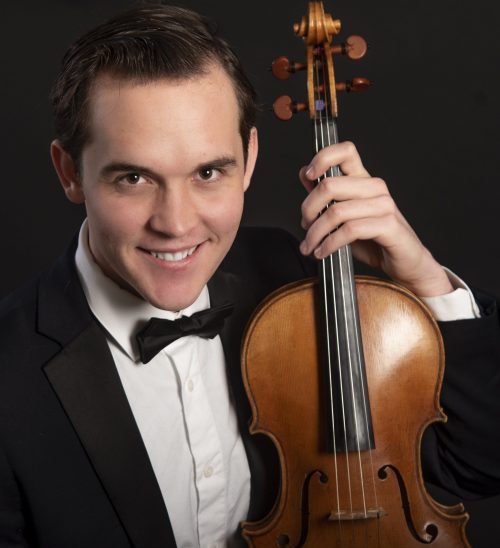 Zephyr Wills has recently completed his Honours degree at the New Zealand School of Music under the tutelage of Martin Riseley and Gillian Ansell. Throughout his studies at NZSM, Zephyr has been the recipient of numerous prestigious awards and prizes including the 2019 Roy Jack Prize for String Players, the 2020 Ariadne Danilow Music Prize, the 2020-2021 Barbara Finlayson Scholarship, and the 2021 Wellington Graduate Award. In 2020 he won the NZSM orchestral audition competition and recently auditioned for and received the 2021 Orchestra Wellington Linda and Max Simmons Viola Fellowship. 
Zephyr has performed in string quartets with distinguished musicians including Inbal Megiddo, Martin Riseley, and Ken Ichinose, and has recently been accepted into the 2022-2023 New Zealand String Quartet Troubadour String Quartet programme. In 2021 he led the National Youth Orchestra as section principal violist, alongside New Zealand Symphony Orchestra members and was awarded the NYO Norbert Heuser Viola Award. In 2021, Zephyr performed with the Hawkes Bay Orchestra as call-in section principal violist, and Orchestra Wellington as call-in associate principal.
Zephyr performs regularly as a chamber musician, recitalist, and soloist around Wellington and Auckland. In October 2021, Zephyr performed in numerous chamber music groups with Wilma Smith, Alexandra Partridge, Gillian Ansell, Monique Lapins, and Andrew Joyce at the internationally recognized Martinborough Music Festival. Zephyr's interests beyond classical music include reciting Oscar Wilde and performing his folk music compositions (on guitar) around New Zealand in quirky folk clubs and festivals.