The Trust's loans programme is individually- tailored to facilitate the careful use of quality instruments for promising New Zealand musical talent. The MHIVC Trust provides the knowledgeable facilitation of a quality instrument matched with a worthy and deserving young artist; it also provides the luthier set up costs, the instrument insurance premiums, the appropriate legal agreements and the programme administration.
This programme serves the instrument's owner who might not be ready or prepared to sell but frees them of the burden of maintenance and insurance costs; it allows their instrument to be played regularly and provides the owner occasions to attend performances by the student recipient.
The Trust welcomes quality string instruments and bows into the Loaned Instrument programme that have a value of NZ$4000 or higher which meet the threshold of fine instrument insurance cover with Hugh Wood Insurance (London)
Better quality student or amateur-level instruments that are under NZ$4000 will also be of need and the Trust can facilitate introductions to teachers and music schools with talented learners who have the appropriate level of responsibility for an instrument's care and maintenance and where individual arrangements outside of this programme may be possible.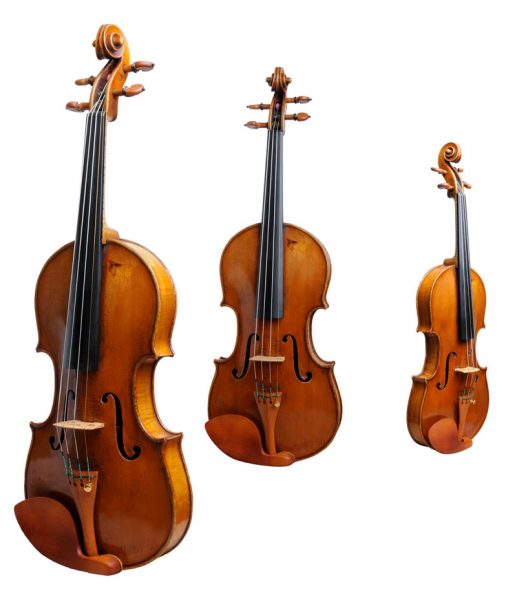 If you wish to request an instrument(s) for your programme, the steps are
Send an email to us at office@violincompetition.co.nz with a photo of the instrument's front and back and a valuation from a reputable luthier or dealer (see below for a list of NZ professionals).
We will respond and work with you to craft an individualised benefactor agreement that addresses the duration of a loan, renewal options, and any restrictions you wish to put in place in addition to our comprehensive insurance policy.
If needed, we will undertake, at our cost, to have a trusted luthier or dealer set up the instrument for the most beneficial sound production and ease of playing.
We will inventory and add the instrument, bow and case (if included) to our insurance policy.
We will identify an aspiring and responsible student or young professional that will be a good fit for your instrument and your loan framework.
We will put in place a legally-binding benefactor agreement between you and us and monitor it throughout the term of the loan.
We will put in place a legally-binding loan agreement between the recipient and us and monitor it throughout the term of the loan.