The Michael Hill International Violin Competition Fellowship programme has been developed to encourage and support New Zealand-based emerging violinists who are studying at a high performance level with the intention of making violin performance their career.
This year, six fellows have been hand-picked to benefit from an accelerated enrichment programme alongside the Michael Hill International Violin Competition event.
In addition to attending rehearsals and performance heats throughout the competition, these Kiwi violinists will partake in masterclasses led by Competition judges, rehearse and perform alongside competitors and other leading New Zealand musicians, including the premiere of a new violin trio.
Fellows will also get extended 'behind the scenes' professional training by writing programme notes, presenting the popular daily pre-concert Insiders' Guide talks, and writing for our highly anticipated Keep Up with the Play daily blog.
The Fellowship programme is led by James Jin and supported by The Adam Foundation.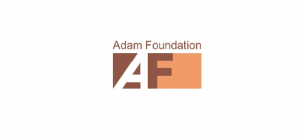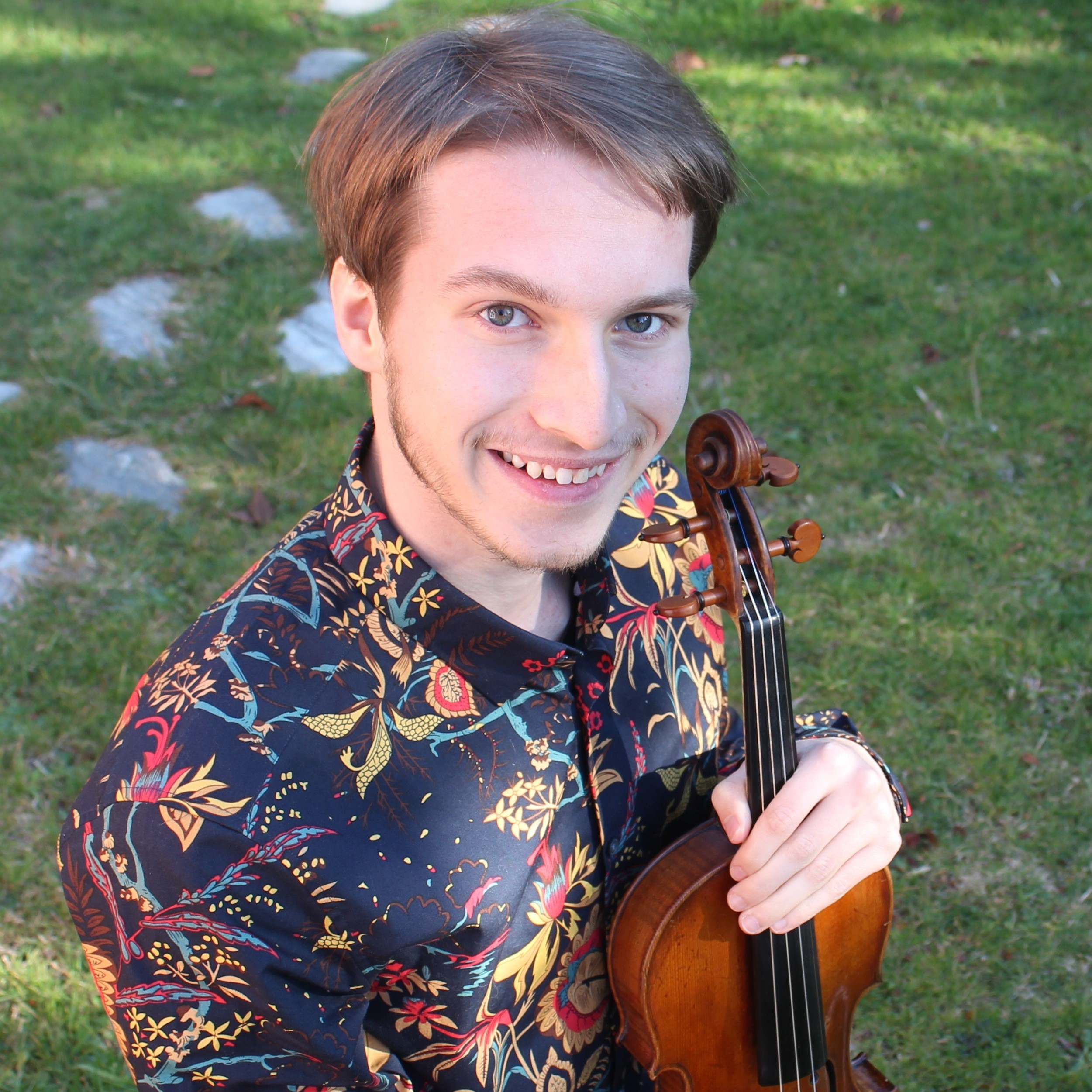 Lucas Baker | Wellington
Read More

Back to page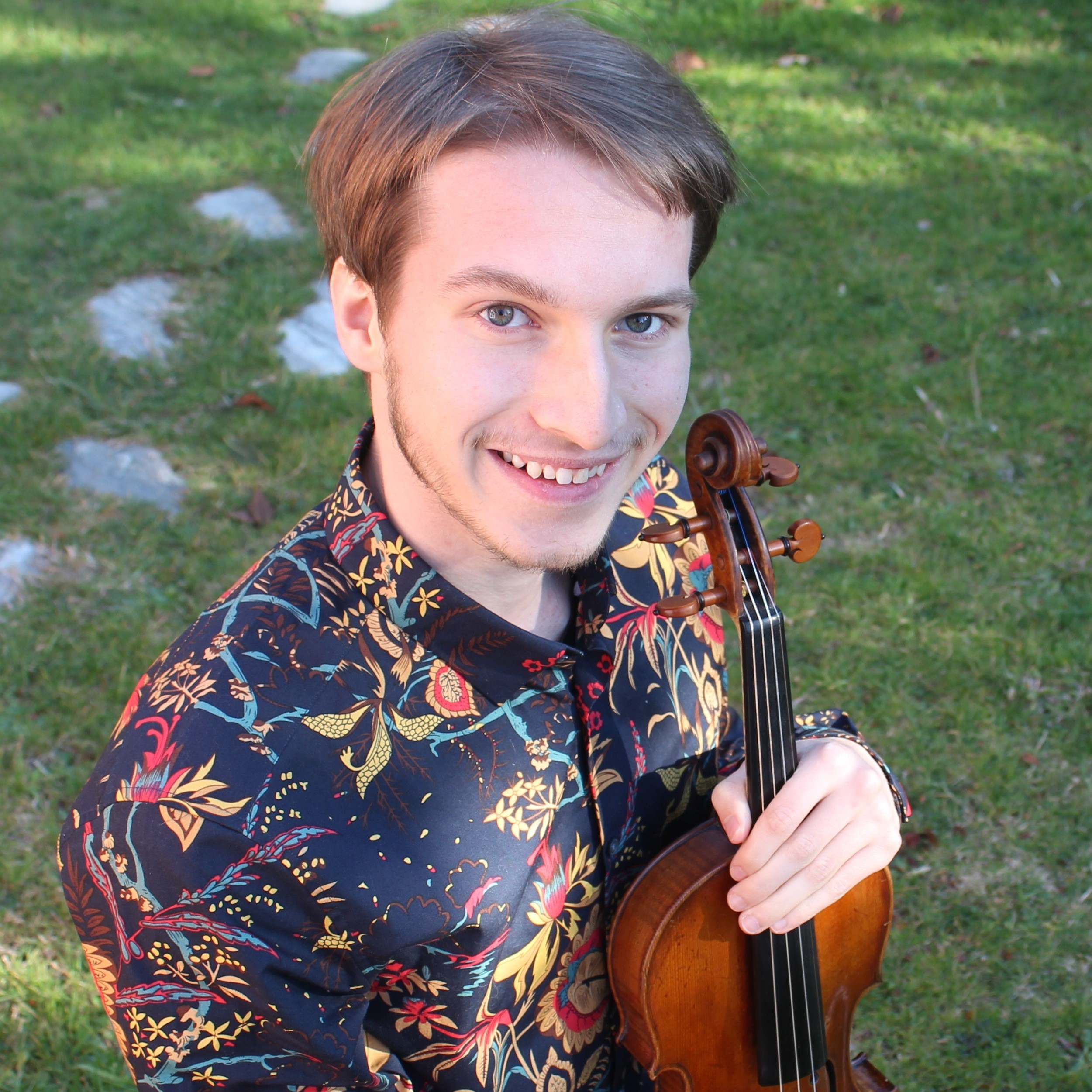 LUCAS BAKER is from a large family of musicians and started learning violin by the Suzuki Method with Lynley Culliford at age three. In 2022, he graduated with a Bachelor of Music in Classical Performance with First Class Honours under the tutelage of Helene Pohl, Monique Lapins, and Martin Riseley at the New Zealand School of Music.
Lucas won the national NZCT Chamber Music Contest with the Druz'ya Quartet (2017), and Concerto Competitions of Wellington Youth Orchestra (2021) and New Zealand School of Music (2022) performing the Barber Violin Concerto and Shostakovich Violin Concerto No. 1.
He has served as concertmaster for Wellington Youth Orchestra, New Zealand School of Music Orchestra, and the NZSO's National Youth Orchestra. As an active chamber and orchestral musician, he has toured New Zealand with Kōrua (violin piano duo with Noelle Dannenbring) and presented school concerts with Druz'ya Quintet. Lucas performs regularly with Orchestra Wellington and Hawke's Bay Orchestra and is a member of the NZSQ's Troubadour String Quartet programme. In 2022, he was honoured to perform in a masterclass for violin virtuoso Hilary Hahn.
Lucas is privileged to be playing on a Pressenda violin belonging to the late violinist, Stephen Managh, who wanted it to be played by New Zealand's most promising young violinists, to assist them in their musical careers.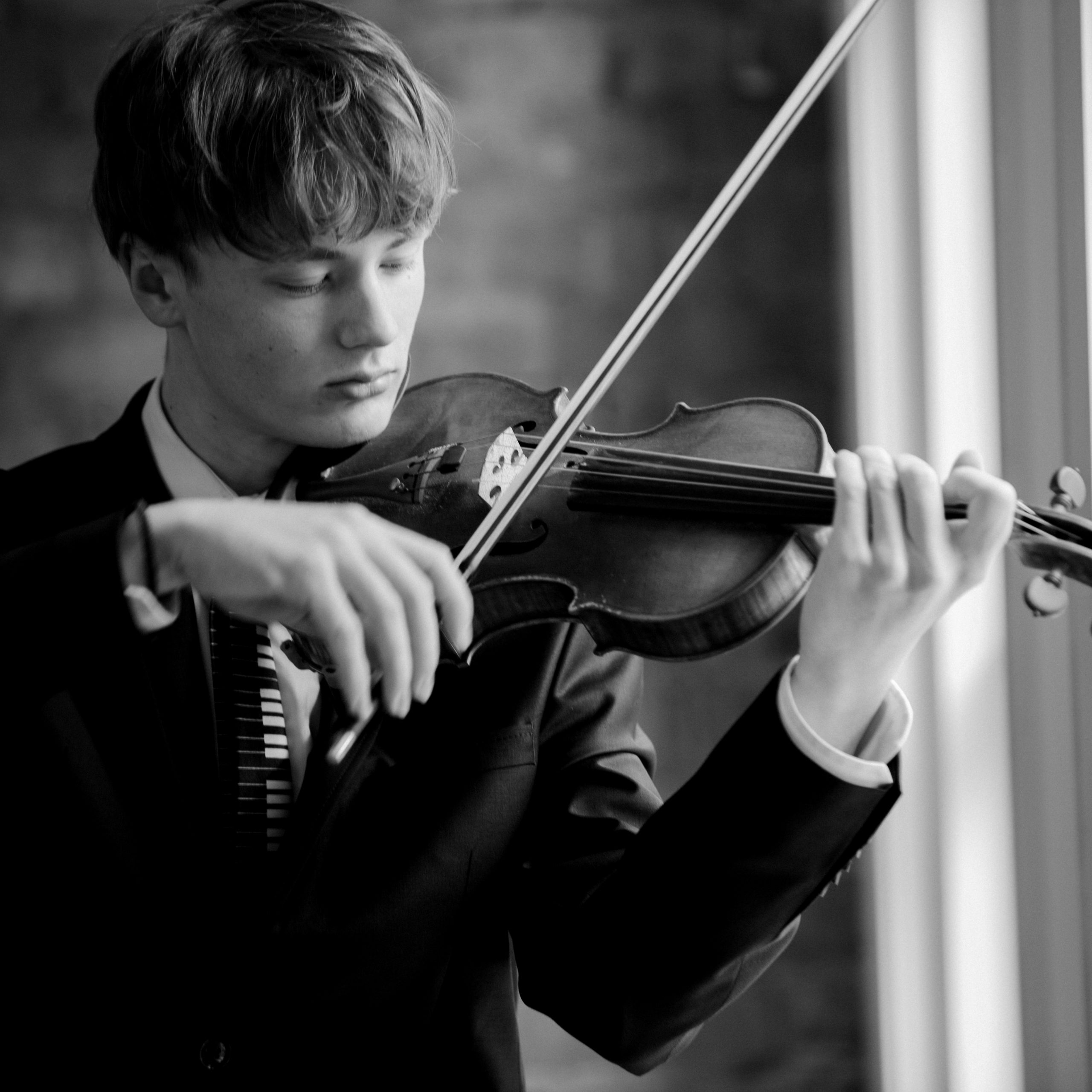 Peter Gjelsten | Wellington
Read More

Back to page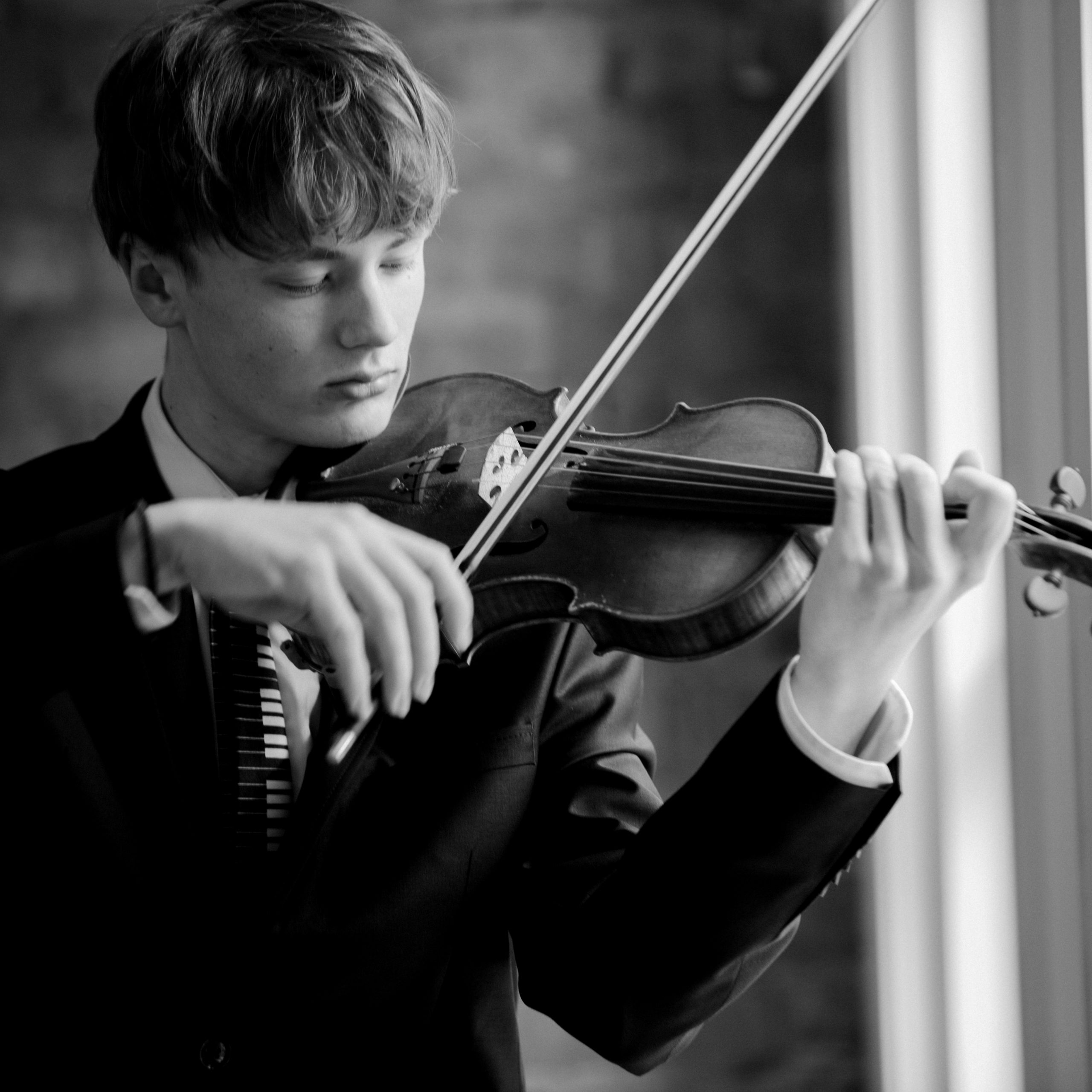 Peter Gjelsten | Wellington
PETER GJELSTEN has been learning the violin since 2009. He learned through the Suzuki Method with Lynley Culliford until he graduated highschool. He then studied Classical Performance at the New Zealand School of Music under Monique Lapins for 2 years before moving to Melbourne to study at the Australian National Academy of Music in 2023.
Peter entered the NZCT Chamber Music competition for 5 years and won the first prize award in 2019 playing viola, and First Prize in 2020 playing violin. He was coached by members of the NZSQ in both these years. Peter took part in the Adam Summer School in 2019-22, where in 2022 he was given a spot in the Troubador Quartet through to 2023.
In late 2021, Peter won the NZSM and Wellington Youth Orchestra concerto competitions where he got the chance to perform the Tchaikovsky Violin Concerto with both these orchestras. Peter also took part in the 2022 Whakatipu Music Festival where he enjoyed an intense week of chamber music and private lessons.
Peter has been playing in orchestras and ensembles since 2011 at Suzuki camps and workshops. From 2017 Peter played in the Wellington Youth Orchestra where he played as assistant concertmaster 2018-22. Peter was accepted to NZ Secondary Schools Symphony Orchestra in 2019 as first violin and 2020 as assistant concertmaster which was sadly cancelled due to COVID-19. He was also accepted into National Youth Orchestra 2019-2022 in the first violin section and where he consequently led as Concertmaster in 2021 and 2022. Peter regularly plays as a casual member in Orchestra Wellington and the NZSO.
Peter is blessed to be playing on a 2017 Tobi Widemann (Christchurch) Violin.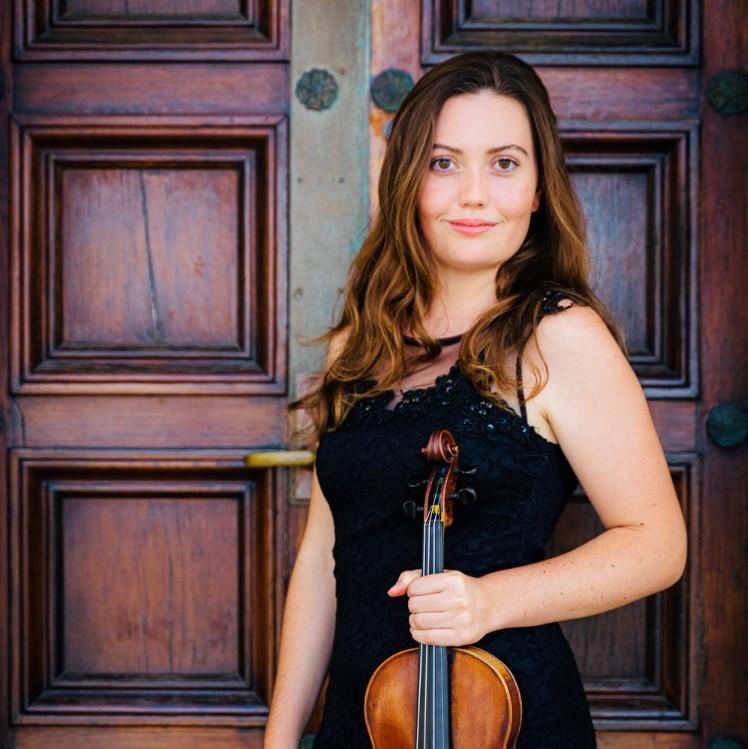 Zosia Herlihy-O'Brien | Auckland
Read More

Back to page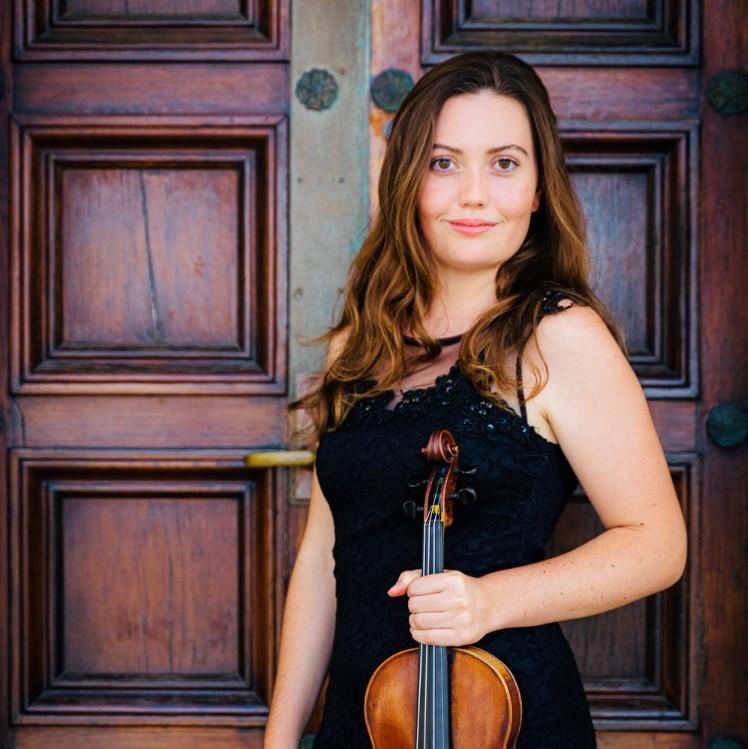 Zosia Herlihy-O'Brien | Auckland
Beloved for her "verve", "charisma", and tone, Auckland violinist ZOSIA HERLIHY-O'BRIEN
is much in demand as a solo, orchestral, and chamber musician, as well as an organist, and emerging young conductor in the New Zealand choral and instrumental space.  She is the Concertmaster of the Auckland Youth Orchestra, was the 2022 Concertmaster of both the University of Auckland Symphony Orchestra and the University of Auckland Opera Scenes Orchestra, and in 2021 was Associate Concertmaster of the NZSO National Youth Orchestra.
Zosia was the Winner (joint) of the 2021 University of Auckland Concerto Competition playing Tchaikovsky's Violin Concerto.  In 2022 she performed twice as a Young Soloist with the Auckland Philharmonia Orchestra and performance-toured the UK as a Pettman/Royal Over-Seas League competition winner with her university string quartet Viereinigkeit including both solo and ensemble performances at the British Isles Music Festival and the Edinburgh Fringe Festival.
Zosia strives to make classical music accessible and appealing to all, through disbanding traditional notions of access and elitism with her evident passion, humility, and gift for connecting with people from diverse social and cultural backgrounds.  Her 2022 BMus Honours studies were completed under Andrew Beer for Violin (APO Concertmaster), Dr Philip Smith for Organ (Holy Trinity Cathedral), and the legendary Dr Karen Grylls (Conducting and Ensemble Direction).
Zosia is a 2023 Conducting Fellow with the New Zealand Symphony Orchestra, and later this year begins her MMus studies in violin (plus organ and conducting) in London at the Royal Academy of Music.  She is 21 years old.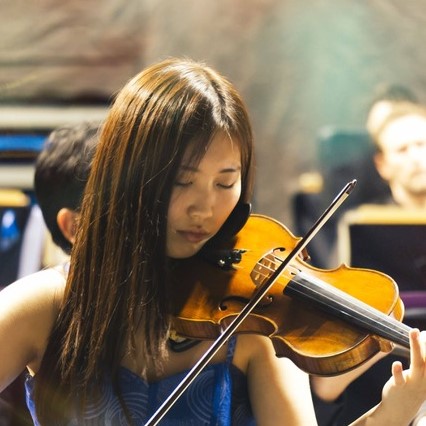 Hazuki Katsukawa | Auckland
Read More

Back to page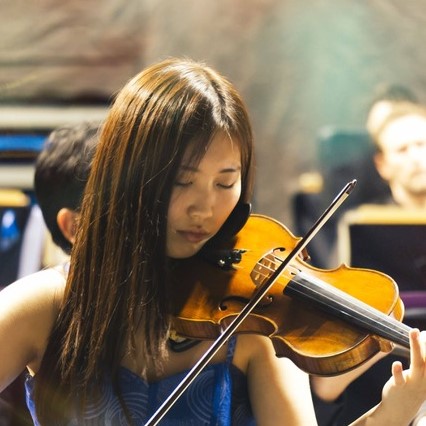 Hazuki Katsukawa | Auckland
HAZUKI KATSUKAWA is a Japanese violinist who moved to New Zealand in 2020 and she started picking up her violin again to pursue her dream to be a musician. Starting the violin at the age of 4, Hazuki has received tuition from various teachers, including Junkichi Nishimura, Midori Kondo, and now she is under the tutelage of Mark Bennett.
Hazuki has just finished her second year at School of Music University of Auckland and is a winner of the 2021 Concerto Competition at University of Auckland. She debuted as a solo violinist with Auckland Phillharmonia Orchestra in 2022.
She played associate concertmaster at New Zealand Symphony Orchestra National Youth Orchestra 2022 and since then occasionally joins the New Zealand Symphony Orchestra as a casual member.
She had a recital in Whakatipu Music Festival 2022 as one of the Young Emerging Artists.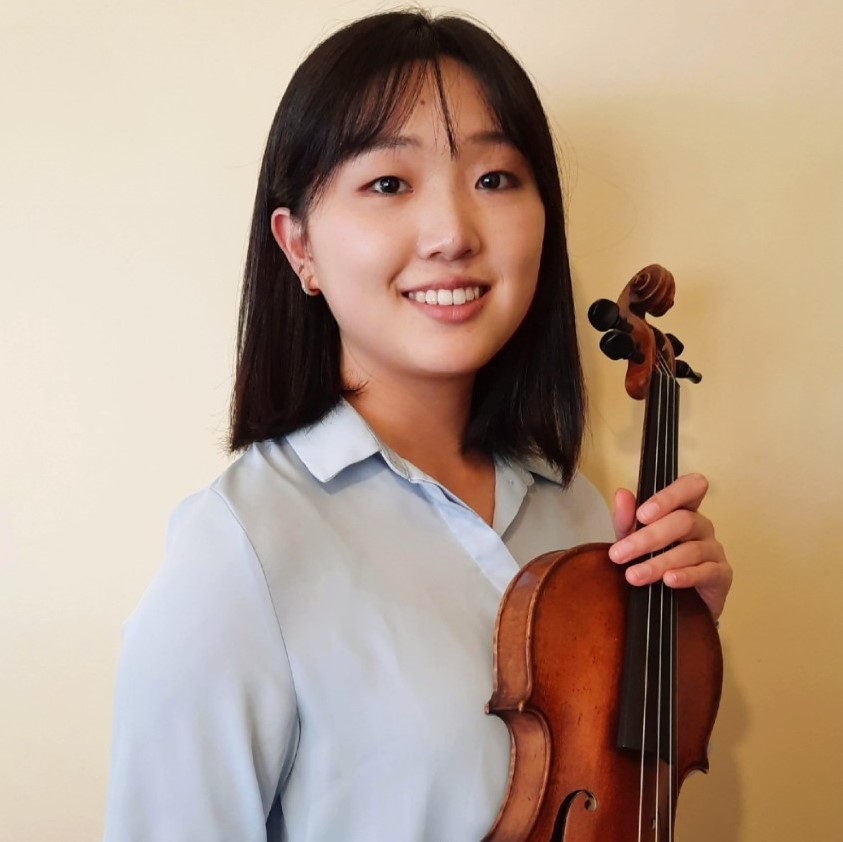 Kihei Lee | Auckland
Read More

Back to page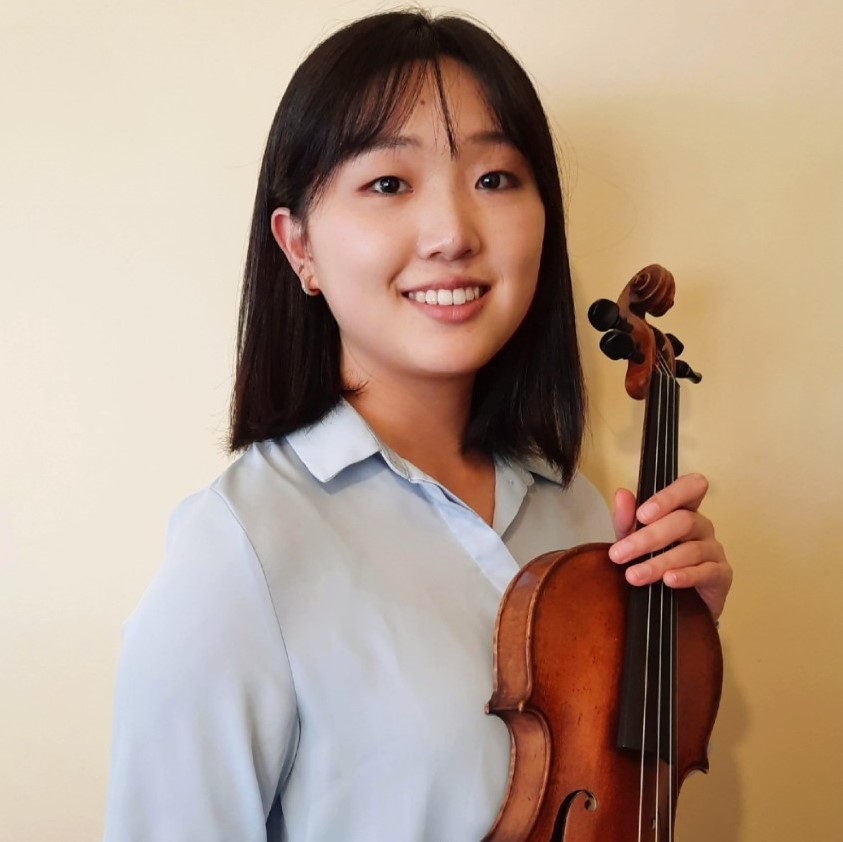 KIHEI LEE is a passionate and motivated violinist. After graduating from the University of Auckland under Stephen Larsen, KiHei has been searching for the best ways to continue her early career in music. One of KiHei's many goals is to grasp all the opportunities that come her way. As an APO Aspiring Musician and now a casual member of the Auckland Philharmonia Orchestra itself, KiHei has gained many various performance experiences in solo, chamber and orchestral settings.
KiHei is part of Felice Duet, the recipients of the 2019 Royal Overseas League Scholarship. Duo and solo recitals in London and the Edinburgh Fringe Festival are only a small part of the stimulating UK tour that took place last year. The past few years have been successful for KiHei starting with an award for her performance on a work by J.S Bach at the 2020 Gisborne International Music Competition. At the National String Competition, she was commended for her contrasting performance which led her to win 2nd place and a prize for her performance of an NZ work.
KiHei's relationship with the MHIVC began with the Whakatipu Music Festivals where she was a Young Artist of both the 2021 and 2022 festivals. She is excited to continue this relationship with the Michael Hill Violin Fellowship programme. The violin she plays on is a Klotz made available through a generous loan by the Hill Family Foundation for Art and Music.
In September this year, KiHei will further her music studies at the Royal Academy of Music in London through the Master of Arts course.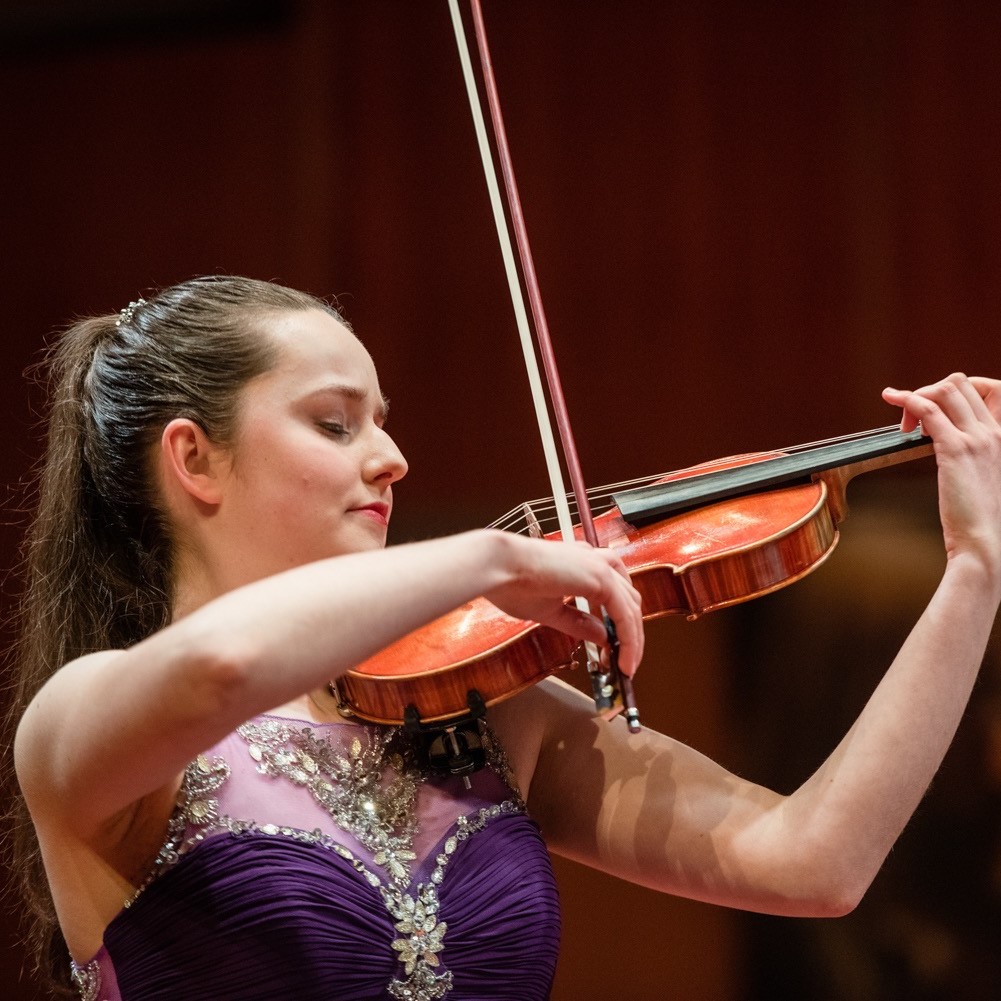 Rose Light | Christchurch
Read More

Back to page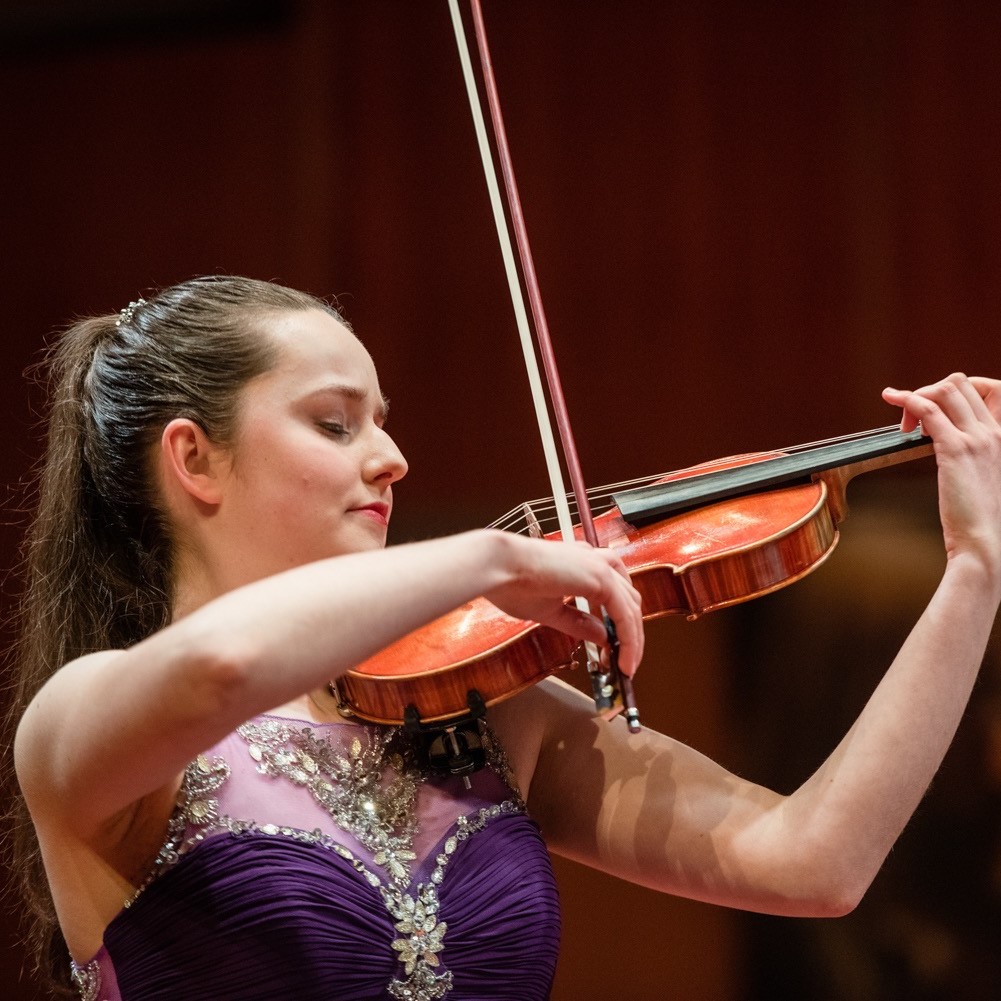 Rose Light | Christchurch
Already an accomplished violinist at age 18, ROSE LIGHT's string quartet won the Queensland International Chamber Music Competition 2019 (Under 18s), she won First Place in the International Noteable Instrumental Competition 2022, her piano trio won the 2021 NZCT Contest Silver Award and she was a Semi Finalist in the NZ National String Competition 2021.
Rose was awarded her Licentiate of Music Diploma with Distinction in 2020. She has performed as a soloist with the Australian Haydn Ensemble and the Australian Honours Ensemble String Orchestra and played twice at the Sydney Opera House with Staatskapelle Berlin and the Australian World Orchestra as a member of the Regional Youth Orchestra of NSW.
Her achievements have been recognised by awards including winning the Dame Malvina Major Foundation Cecily Maccoll High Achievers Award 2021 and the Gillian Mapp Award for Outstanding Achievement in Australia. Rose is a recipient of the Barbara Finlayson Scholarship for Violin and the Raukaraka Scholarship for Leadership at the Victoria University of Wellington.
She studies violin under Dr Martin Riseley, Head of Strings NZSM, and has regular masterclasses with Helene Pohl, First Violinist NZSQ. Rose plays on a Riccardo Bergonzi Violin 'Vivace' c.2005 available through a generous loan by the Hill Family Foundation for Art and Music.