Recognised as many of New Zealand's finest musicians – each of whom have proven their excellence off shore and have chosen to make Aotearoa their home.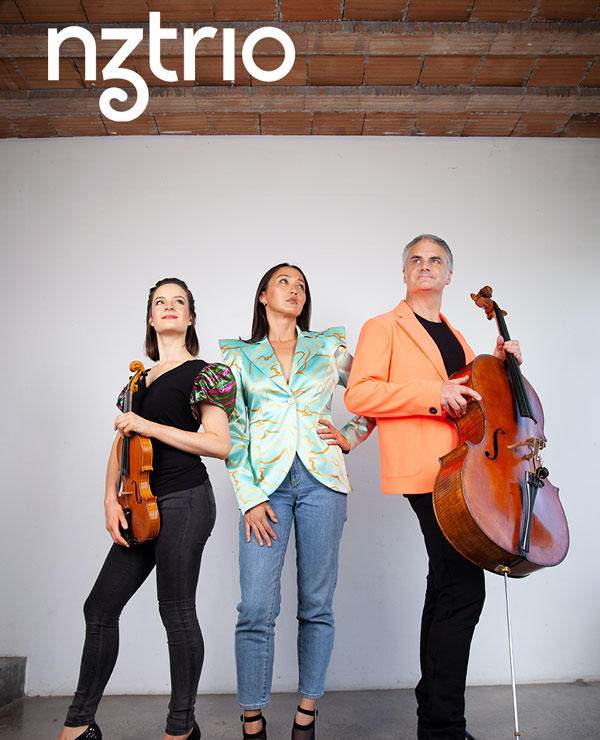 NZTrio
Read More

Back to page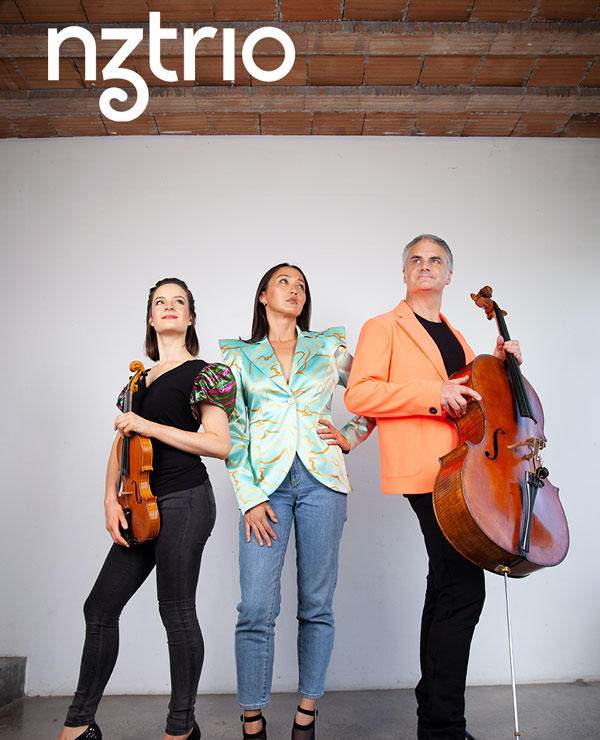 Amalia Hall (violin), Ashley Brown (cello), and Somi Kim (piano) are three of New Zealand's most highly regarded musicians. Described as a "national treasure" and "New Zealand's most indispensable ensemble" (William Dart, New Zealand Herald), NZTrio is renowned for its eclectic repertoire, outstanding talent and warm kiwi presence. This ensemble holds an essential point of difference in the classical music landscape as a respected industry driver for new NZ composition, having championed a remarkable 50-plus new commissions to date – proudly featuring at least one NZ composition in every concert they've ever performed and taking these to the world stage.
Critical acclaim includes a Tui for Best Classical Artist at the 2017 Vodafone NZ Music Awards; two citation awards: the KBB Music/CANZ citation (2012) and the Lilburn Trust Citation (2017) – both for outstanding services to New Zealand Music; and finalist for Best Jazz Album in the 2017 New Zealand Jazz Awards for a jazz-meets-classical collaboration with the Mike Nock Trio, titled Vicissitudes (2016).
NZTrio has two well established education programmes in secondary and tertiary schools that aim to turn passions into professions and give budding composers a leg up. They enthusiastically welcome collaborative projects that bring classical music into new and exciting contexts. Visit https://nztrio.com/nz-trio-story/ to find out more.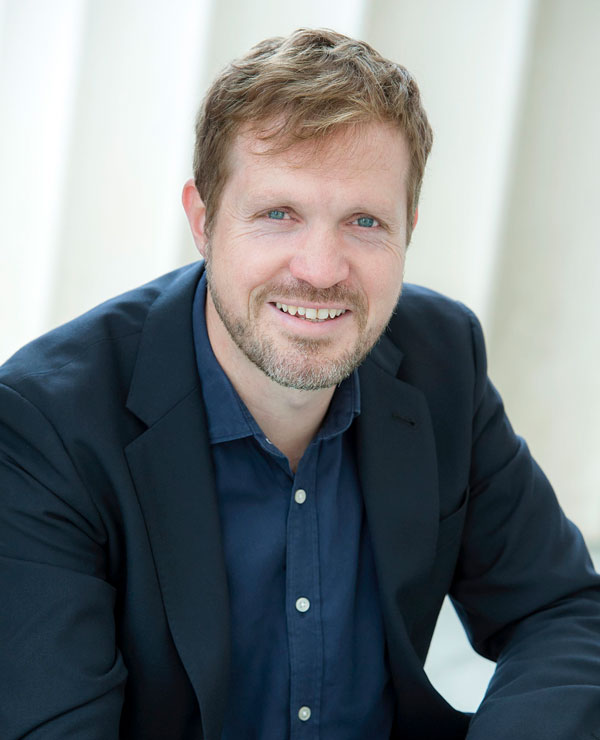 Stephen De Pledge
Piano
Read More

Back to page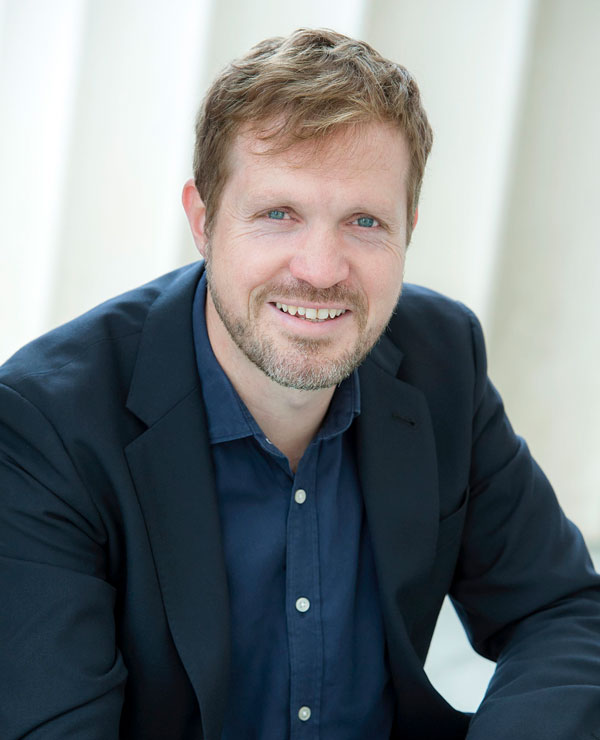 New Zealand pianist Stephen De Pledge performs internationally as a soloist and chamber musician.  He studied with Joan Havill at the Guildhall School of Music and Drama in London, where he won the Gold Medal in his final year.  He subsequently spent two years at a Junior Fellow at the Royal College of Music, and studied in Paris with Yvonne Loriod.  After winning the NFMS Young Concert Artist Award he made his debuts in the Wigmore Hall, Queen Elizabeth Hall and Barbican Hall in London and has since given concerto performances with the BBC Scottish Symphony, Bournemouth Symphony, New London and Philharmonia Orchestras, amongst others.  Solo performances in recent seasons have taken him to Tokyo, Cologne, Paris and New York, as well as throughout New Zealand, where he has been based since 2010.  He has performed with many musicians, including Dame Felicity Lott, Dame Evelyn Glennie and Viktoria Mullova.  His extensive discography includes works by Bliss, Barber, Messiaen, Shostakovich and Brahms, and premiere recordings of Arvo Pärt, Henryk Gorecki, Ned Rorem and the 1
st
piano concerto of Lyell Cresswell for Naxos, which was written for him in 2012.  In addition to his performing schedule Stephen De Pledge has a teaching position in the piano department at the School of Music, University of Auckland.
Anna Leese
Soprano
Read More

Back to page
Anna Leese completed a Bachelor of Music degree with First Class Honours at the University of Otago before relocating to London. A multiple award winner, she has also represented New Zealand in the Cardiff Singer of the World competition.
Anna Leese has performed at the Royal Opera House Covent Garden as Tamiri (Il Re Pastore), Musetta (La bohème), Micaela (Carmen), First Lady (Die Zauberflöte) and Echo (Ariadne auf Naxos); Countess (Le Nozze di Figaro), and Fiordiligi (Così fan tutte) for the Classical Opera Company; Musetta at the Royal Albert Hall; Antonia (Les contes d'Hoffmann) for Opera Köln; Tatyana (Eugene Onegin) for Flanders Opera and Opera Holland Park; Biancofiore (Francesca di Rimini),and Musetta with the Canadian Opera Company; and Ilia (Idomeneo), Cleopatra (Giulio Cesare), Tatyana, and Majenka (The Bartered Bride) and Donna Elvira (Don Giovanni) for New Zealand Opera.
Her concert engagements include Mahler's Symphony No.2 with Bernard Haitink, BBC Proms with Sir Roger Norrington, Brahms' Requiem, Mendelssohn's Elijah, Beethoven's Symphony No.9, Vaughan Williams' Sea Symphony (Malaysian Philharmonic), Mahler's Symphony No.2 and Messiah (New Zealand Symphony Orchestra), Freia in Das Rheingold (Auckland Philharmonia Orchestra) and recitals at the Wigmore Hall.
Most recently, Anna has sung at the Adam Chamber Music Festival in Nelson; The Governess (Turn of the Screw) for New Zealand Opera; Messiah with Queensland Symphony and Royal Melbourne Philharmonic; Mary/Luck in Ross Harris' Brass Poppies for New Zealand Festival; High Priestess (Aida), A Baroque Easter and the Opera Gala with the APO; Mozart's Mass in C minor with Bach Musica NZ; Haydn Nelson Mass, and Mendelssohn's Lobgesang (Hymn of Praise): Symphony No. 2 with Auckland Choral Society. She also featured at Nelson's Opera in the Park, Rotorua's Lakeside Concert and SPARKS Christchurch and at Dunedin Arts Festival. This year she will return to Dunedin Symphony, Orchestra Wellington and Manukau Symphony Orchestra.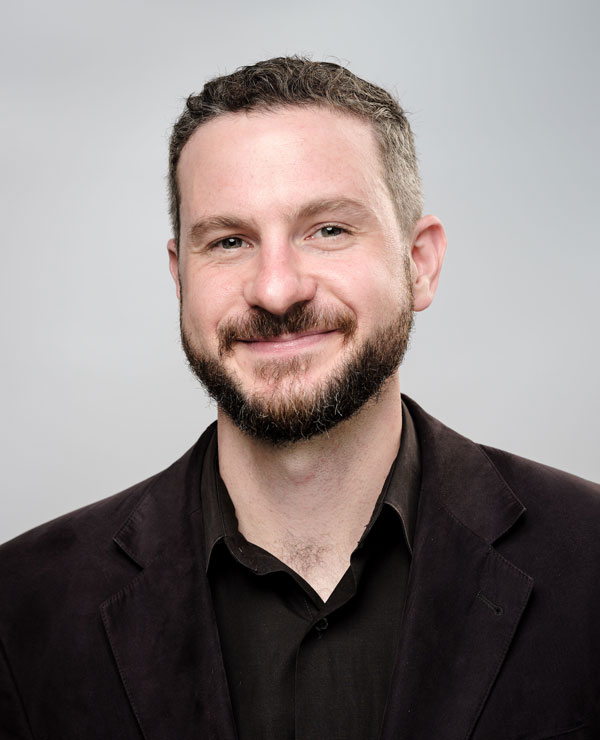 Jonathan Cohen
Clarinet
Read More

Back to page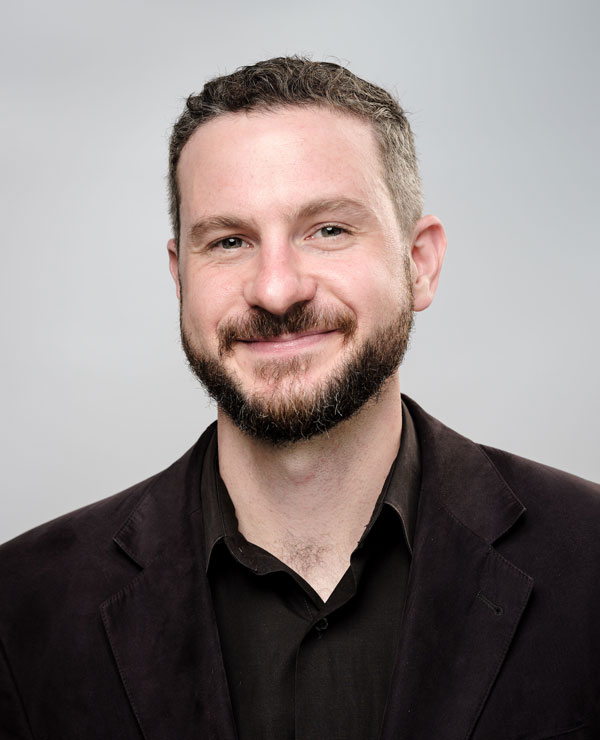 Jonathan Cohen is Principal Clarinet with the Auckland Philharmonia Orchestra in New Zealand. A third generation clarinettist, Jonathan was born in New Orleans, beginning lessons with his father, Steve Cohen, at the age of 10. He has performed as soloist with the Louisiana Philharmonic Orchestra, the Montgomery Symphony Orchestra, the Interlochen Arts Academy Orchestra, and the Minnesota Orchestra.
Upon finishing his Master of Music degree from Juilliard, Jonathan went on to play with the Saint Paul Chamber Orchestra (SPCO) for three seasons. His summer festival performances include appearances at the Mostly Mozart, Ravinia, Sunflower, Buzzard's Bay, Naumburg Summer Series, and Minnesota Beethoven festivals among others. He has recorded with the Buffalo Philharmonic and the Knights Chamber Orchestra under the Naxos and Warner Classics Labels.
Jonathan has also appeared as a guest member with the Orpheus Chamber Orchestra, the Virginia Symphony, The Knights Chamber Orchestra, International Contemporary Ensemble (ICE), the Bavarian Radio Symphony, the Buffalo Philharmonic, the Cincinnati Symphony, the New York Philharmonic, and the Metropolitan Opera Orchestra. An avid educator as well, Jonathan maintained a private studio in Minnesota and continues to teach in New Zealand and the United States.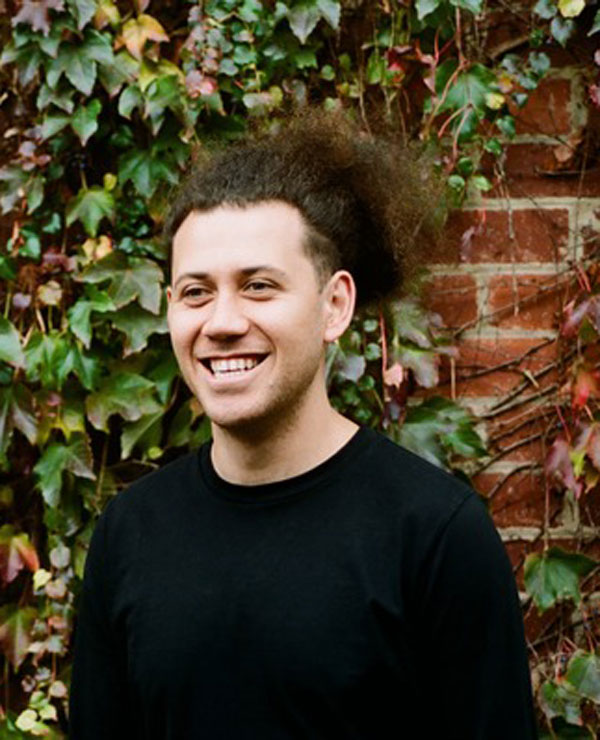 Liam Wooding
Piano
Read More

Back to page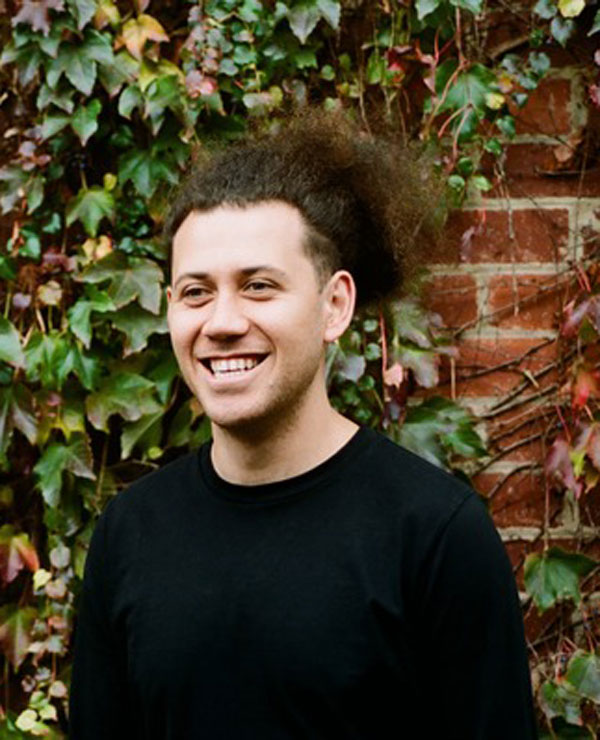 Described as "one of the most consummate musicians I have seen on stage" (Radio NZ), Liam Wooding is one of New Zealand's leading emerging pianists. He was a prize winner in the 2015 National Concerto Competition, performing with the Christchurch Symphony Orchestra and has since performed as a soloist with the Auckland Chamber Orchestra, Wellington Chamber Orchestra, and on several occasions with Auckland Philharmonia Orchestra.
A graduate of the Australian National Academy of Music (ANAM), Liam studied with Timothy Young, supported by a Creative New Zealand scholarship. On leaving ANAM, he received the Volunteers Prize for an Outstanding ANAM Citizen. 
In 2021, Liam also appears in concert for the Auckland Arts Festival in 'Voices at the End', Chamber Music New Zealand in a solo recital tour, and the Melbourne Recital Centre for 'Forgetting Lessons'. This year, he is also a visiting artist for the University of Western Australia and the University of Adelaide. Previously, he has been an artist in residence at the Banff Centre for Arts and Creativity in Canada. 
His first commercial recording, Play Pen, was released on the Atoll label in 2019 and spent several weeks at the top of the Radio New Zealand Classical Music Charts. He is now researching New Zealand piano music as a doctoral candidate at the University of Waikato. In addition to his work as a performer, he is a committed advocate for community music-making and is a board member of Orchestras Central.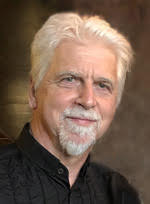 Wytze Hoekstra
Piano
Read More

Back to page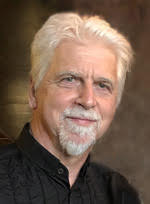 Wytze Hoekstra 
is a Dutch-born piano tuner and musician who has lived in Christchurch for 40 years. His eclectic musical interests were shaped by an international music education: studying classical music in the Netherlands, jazz in Denmark and North Indian raga in New Delhi. He is a member and arranger/composer for two ensembles: Tango La Luna and the HKH European Jazz Trio.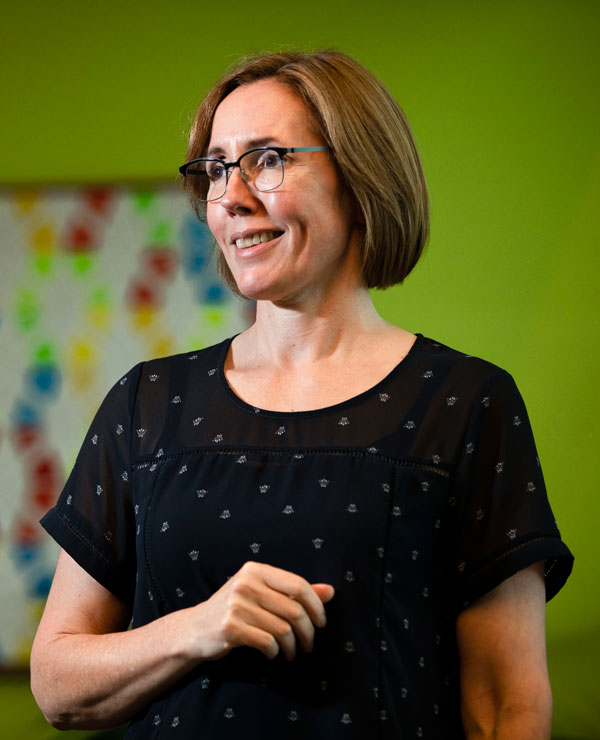 Cathy Stinear
Professor
Read More

Back to page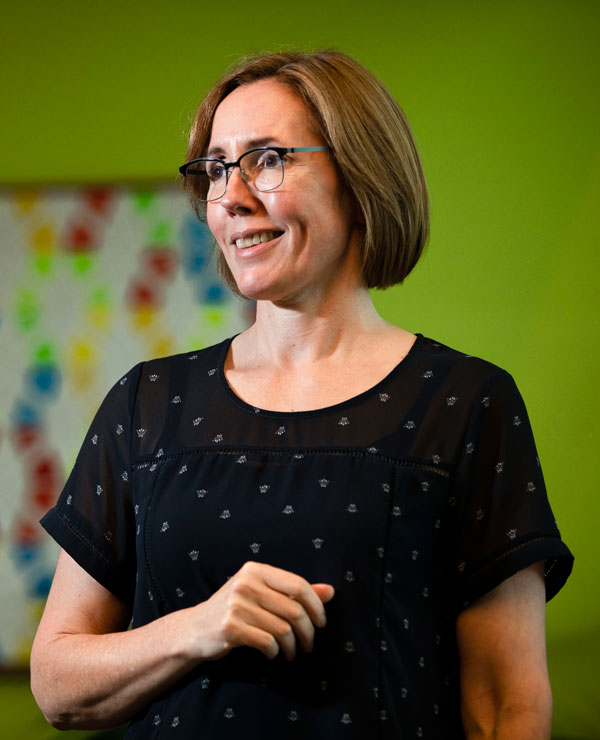 Cathy Stinear is a professor at the University of Auckland and a clinical neuroscientist. She has served on the University's Creative Thinking Board and is a board member for the University's Centre for the Arts and Social Transformation.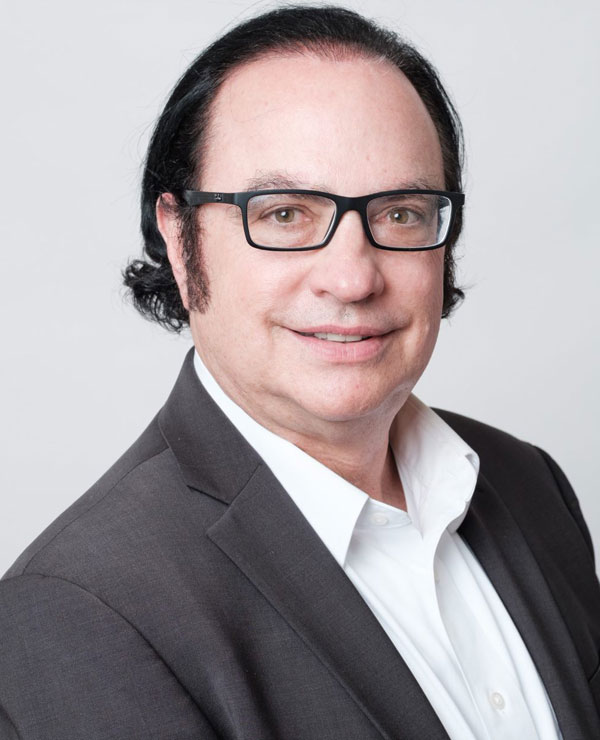 Neil Jacobstein
Read More

Back to page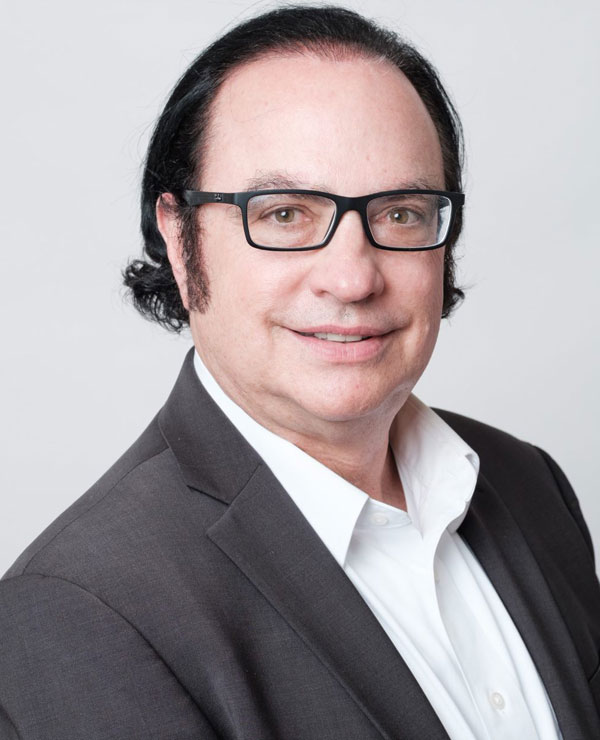 Neil Jacobstein is a MediaX Distinguished Visiting Scholar at Stanford University. He has over 25 years of experience in artificial intelligence. Neil is a Henry Crown Fellow, moderator at the Aspen Institute and Director of the Aspen Institute New Zealand. He is an Editorial Board Member of Science Robotics and on the Advisory Board of Stuff Inc.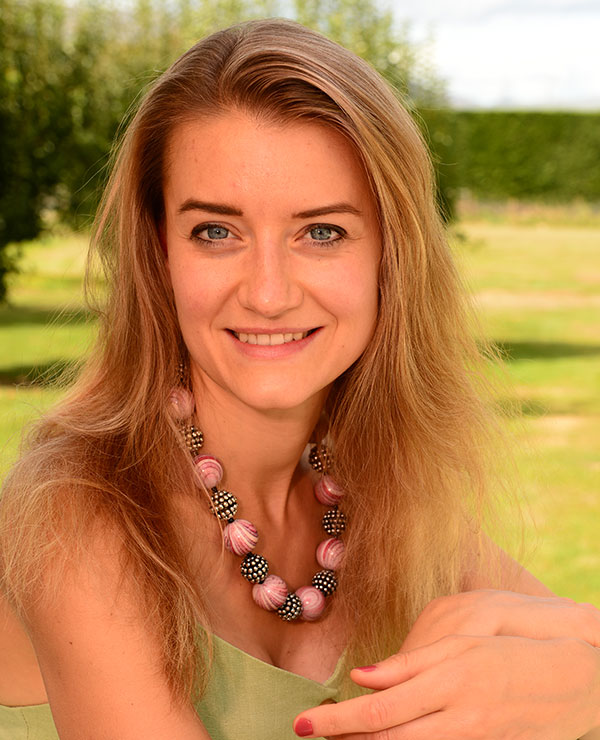 Kinga Krupa
Piano Teacher & Training Ground Artistic Liaison Mentor
Read More

Back to page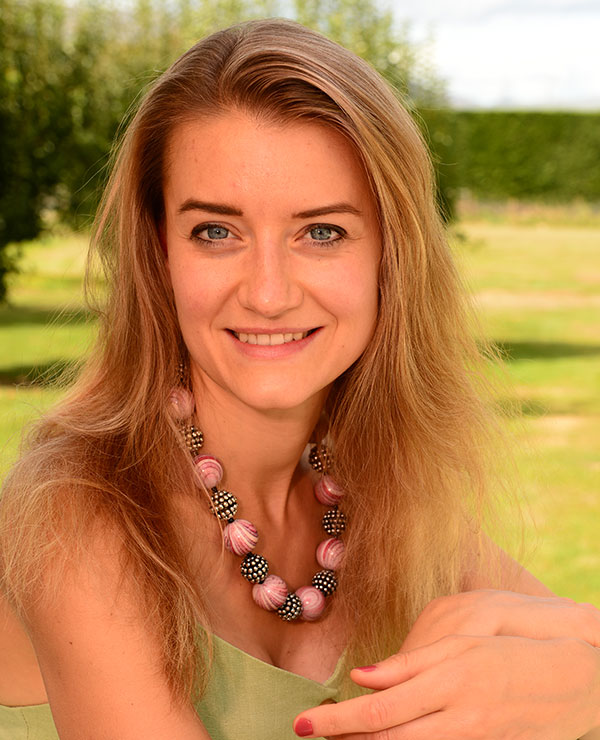 Kinga Krupa
Piano Teacher & Training Ground Artistic Liaison Mentor
Kinga is a professional, classically trained Pianist with an Hons Degree from the Szymanowski Academy of Music, Katowice, Poland, and has over 15 years of experience performing internationally throughout Europe and now New Zealand.
"Settling in Queenstown has presented me with the opportunity to work with the most beautiful, welcoming community of creative and empowering people. My daily life consists of performing (practicing and rehearsing as part of the Master's programme for NZSM in Wellington), preparing for and presenting public talks, lectures and teaching a number of dedicated music students.  I am passionate about enriching our community and love creating performance, public speaking, and other personal development opportunities for the children and young adults I work with. Being the Artistic Mentor for WMF is a great honour and I am very much looking forward to working with such a fantastic team of professionals and apprentices on this event, which will support the development of high quality musical arts in the Wakatipu basin!"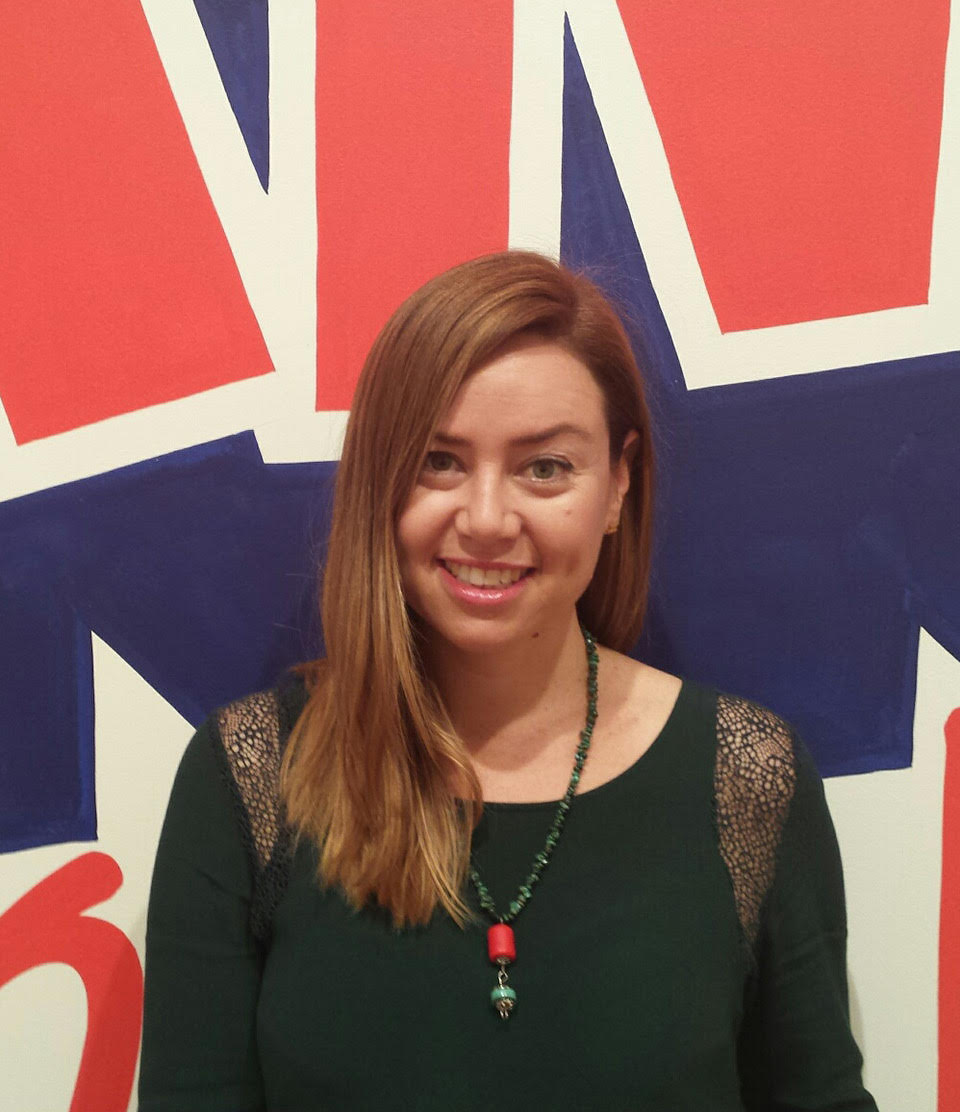 Kelly Carmichael
Associate Director (Curatorial)
Read More

Back to page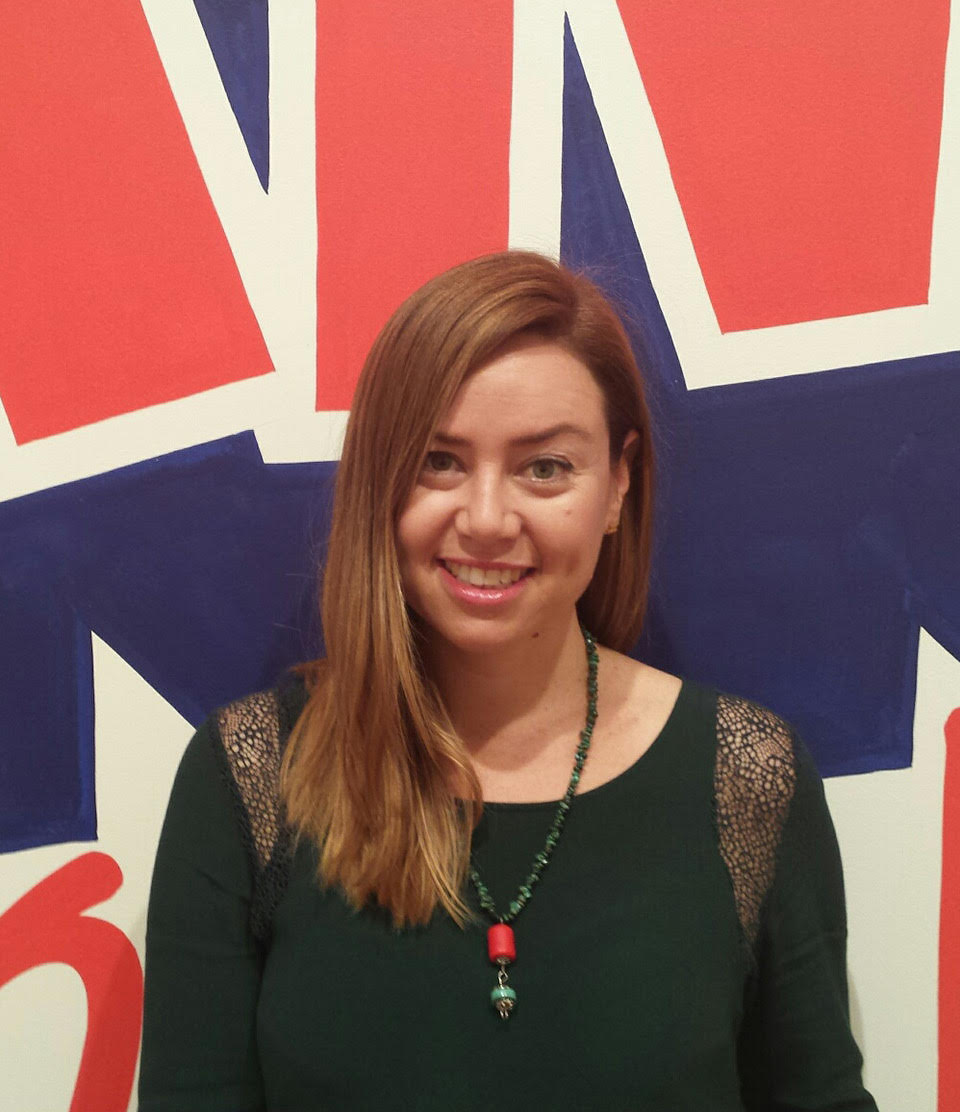 Kelly Carmichael
Associate Director (Curatorial)
Kelly Carmichael 
is Associate Director (Curatorial) at Starkwhite, a contemporary art gallery with locations in Auckland and Queenstown. She is a contemporary
 art curator and critic working across gallery and public art contexts. Kelly was previously Manager Cultural Programme at Sculpture on the Gulf, Special Projects Curator at City Gallery Wellington, and is a researcher and nominator for the International Award for Public Art based out of the University of Shanghai.
Dominic Feuchs
Director at Starkwhite
Read More

Back to page
Dominic Feuchs
Director at Starkwhite
TBC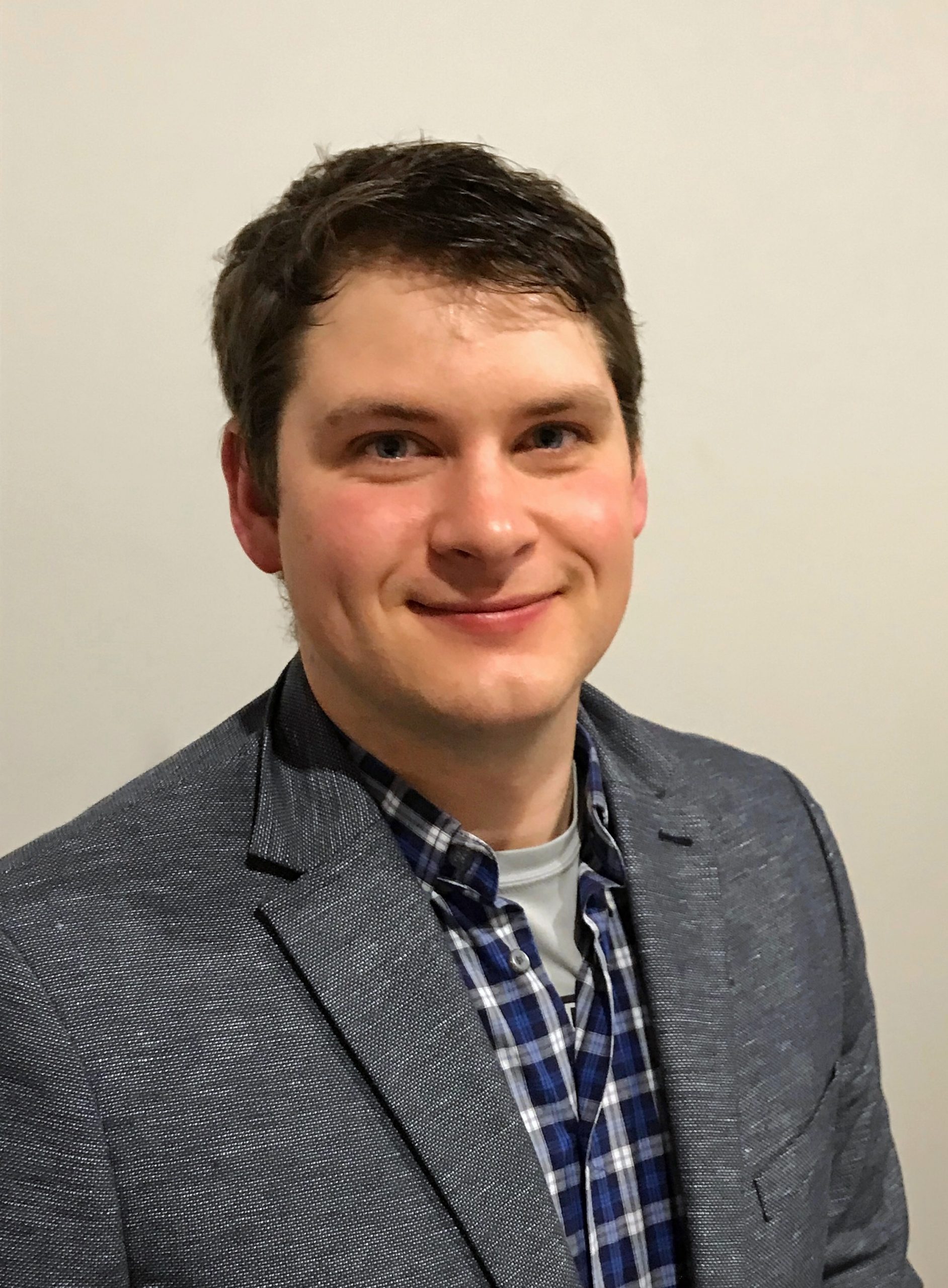 Alex Yevstifeev
Saxophone
Read More

Back to page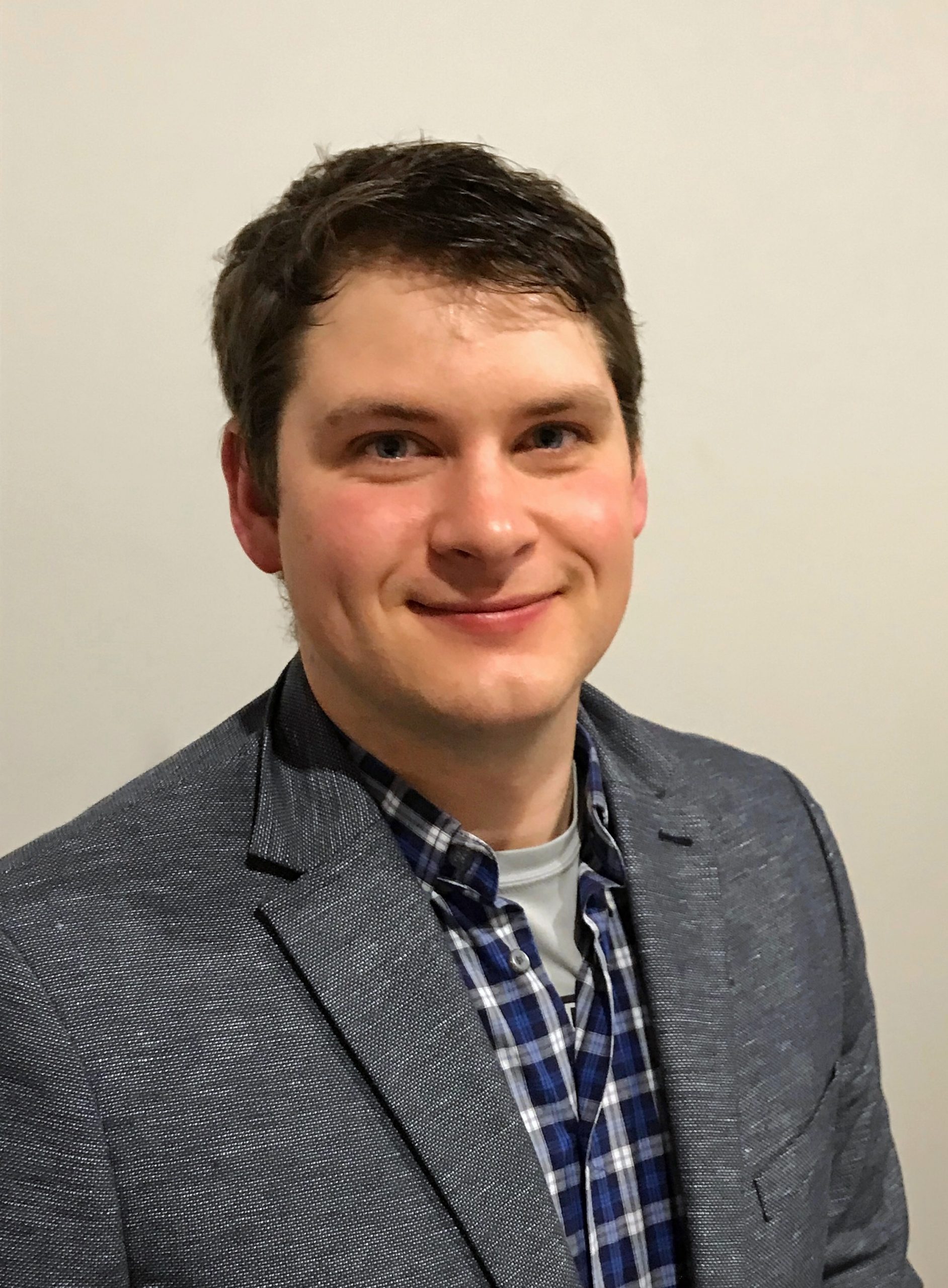 Alex Yevstifeev
Saxophone
Alexander Yevstifeev was born in the USA, where from an early age he played both classical and jazz saxophone, and attended the Eastman school of Music in his home town of Rochester, New York. Since then he shifted focus to engineering and lived in Colorado before moving to New Zealand, finally settling in Queenstown in 2018. He is currently working for Shotover Systems in Frankton building camera stabilization equipment. Alex currently performs and busks regularly in Queenstown and Arrowtown, and performs with the Queenstown Jazz Orchestra.